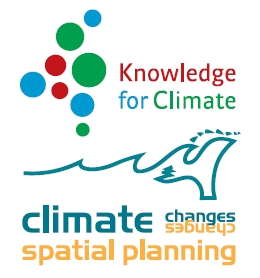 programme

theme

project

publication type

publication year

author

language

keyword
Check title to add to
marked list
Adaptive flood risk management for unembanked areas in Rotterdam : co-creating governance arrangements for local adaptation strategies \ Action research for climate change adaptation : developing and applying knowledge for governance [Scientific article]

Governance van lokale adaptatiestrategieën, de casus Feijenoord [Monograph]

De studie heeft als doel om kennis te ontwikkelen over alternatieve samenwerkingsvormen en arrangementen (juridisch, financieel en organisatorisch) die een geïntegreerde, gebiedsgerichte waterveiligheidsstrategie kunnen faciliteren. Het buitendijks g ...

Creating a water robust environment [Presentation]

Deltas in Depth Theme 4: Climate change and climate proofing urban areas, Session DD 4.2: Flood risks and water management in the urban environment. Creating a water robust environment, Ellen Tromp, Deltares, the Netherlands (2010). Presented at the ...

GeoCheck klimaatbestendig inrichten [Brochure]

Het klimaat verandert. Dat heeft op termijn gevolgen voor de ruimtelijke inrichting. Waterbeheer speelt een belangrijke rol bij het beperken van de gevolgen van het veranderende klimaat. Hierbij spelen de aspecten veiligheid, comfort en gezondheid ee ...

Klaar voor hoog water : verkennend onderzoek naar adaptieve strategieën in het buitendijks gebied in de hotspot Rotterdam [Monograph]

De regio Rotterdam heeft een aanzienlijk areaal buitendijks gebied. De regio heeft de ambitie om de buitendijks gelegen gebieden de komende jaren te transformeren naar intensief gebruikt woon- en werkgebied. Deze gebieden krijgen naar verwachting te ...

Water robust building : a three step approach for the Netherlands linking planning, design, construction and exploitation [Monograph]

The results of the definition study Water Robust Building offer a methodology and an extensive overview of measures to make the urban area water robust. The methodology aims to embed water robust building in the process of increasing urbanisation.
Check title to add to
marked list