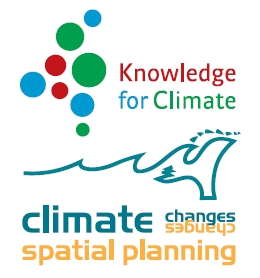 programme

theme

project

publication type

publication year

author

language

keyword
Current refinement(s):
Check title to add to
marked list
Bedenk, ontwikkel en gebruik : Kennis voor Klimaat in de praktijk [Monograph]

Het onderzoeksprogramma Kennis voor Klimaat heeft een belangrijke en urgente taak: kennis ontwikkelen voor het klimaatbestendig maken van Nederland. Kennis voor Klimaat brengt wetenschappers en praktijkmensen samen in zogenaamde hotspots, real life l ...

Projecten eerste tranche mei 2010 [Brochure]

Kennis voor Klimaat (KvK) is een onderzoeksprogramma waarin kennis wordt ontwikkeld voor een klimaatbestendige inrichting van Nederland. Dit betekent Nederland dusdanig inrichten dat het de gevolgen van klimaatverandering het hoofd kan bieden. Wageni ...
Check title to add to
marked list