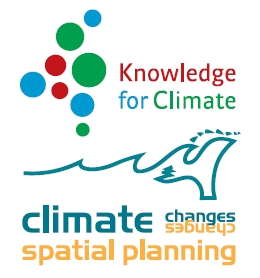 programme

theme

project

publication type

publication year

author

language

keyword
Check title to add to
marked list
Knowledge for Climate 2008-2014 [Monograph]

This is the final report (eindrapport) of the national Knowledge for Climate (KfC) research program. The program was set up in 2007 to explore the consequences of climate change for the Netherlands and how they should be managed. To that end, an inde ...

Kennis voor Klimaat 2008-2014 : verantwoording en resultaten [Monograph]

Dit is het eindrapport van het nationaal onderzoeksprogramma Kennis voor Klimaat (KvK). Het programma is in 2007 opgezet om de gevolgen van klimaatverandering voor Nederland inzichtelijk en hanteerbaar te maken. Daartoe is een onafhankelijke stichtin ...

Klimaatbestendig Schiphol : syntheserapport HSMS02 [Monograph]

In dit syntheserapport worden opzet, verloop, resultaten en conclusies van het 'Kennis voor Klimaat' project HSMS02 "Klimatologie en klimaatscenario's voor Mainport Schiphol" gepresenteerd en aanbevelingen gedaan voor verder onderzoek.

Hotspot Mainport Schiphol : midterm review report [Monograph]

The focus of Knowledge for Climate (KfC) research in Hotspot Schiphol Mainport is to optimize the contribution of meteorological services to a sustainable operation and reliable operation of Schiphol airport. Three research projects have been carried ...

WindVisions: first phase final report [Monograph]

It is the objective of this project to develop a Wind and Visibility Monitoring System (WindVisions) at Mainport Schiphol. WindVisions will consist of a crosswind scintillometer, which is a horizontal long range wind and visibility sensor, and a SODA ...

The impact of climate change on the critical weather conditions at Schiphol airport (Impact) [Monograph]

Schiphol is van groot belang voor de economische positie van Nederland. De luchthaven is erg gevoelig voor kritieke weersomstandigheden zoals mist, intensieve neerslag en hevige wind. Als gevolg van klimaatverandering verwachten we dat ook de variabi ...

Hotspot Mainport Schiphol (HSMS) [Presentation]

Why Schiphol participates in Knowledge for Climate project

Interactive 3D visualization : handy tool for model evaluation against observational data [Poster]

Model HARMONIE provides high detailed data, with a lot of fine 3D structures. Used by KNMI for weather alarm situation in the Netherlands

The representation of clouds in the non-hydrostatic weather forecast model HARMONIE [Poster]

HARMONIE is a next generation non-hydrostatic weather forecast model. The first phase of this KvK IMPACT project aims to address whether HARMONIE provides more accurate weather predictions than HIRLAM, in particular for those meteorological circumsta ...

Can we forecast radiation fog using meso-scale models? [Poster]

The occurrence and development of radiation fog is still one of the unresolved topics in meteorology. For three fog episodes, this study evaluates the performance of two state/of/the/art atmospheric meso/scale models, WRF and Harmonie in forecasting ...

Influence of domain size and boundaries on the HARMONIE precipitation forecast [Poster]

The IMPACT project aims to study the impact of climate change on critical weather conditions at Schiphol Airport. This is done by testing the validity and quality of HARMONIE forecasts for a number of selected extreme weather cases that affected the ...

Socio-economic effects of climate change on mainports and on urban infrastructure networks [Fact sheet]

What are the socio-economic effects of climate change via changes in the reliability and usability of transport and electricity infrastructures and via the physical infrastructure in the hotspot regions and what are potential flexibility oriented ada ...

Studying IMPACT of / with HARMONIE [Presentation]

The HARMONIE code: Objective is a high resolution numerical weather

Model experiments with HARMONIE - fog and low clouds [Presentation]

Presentatie tijdens projectbijeenkomst met stakeholders op 4 juni 2010, De Bilt.

Modeling and forecasting the onset and duration of a fog event during frost conditions [Poster]

Fog and low clouds seriously affect airport operations (Fig 1). Lack of knowledge of the relevant atmospheric, hydrological and chemical fog processes inhibit successful fog forecasting. This exploratory study evaluates the 3D models WRF and HIRLAM f ...

De impact van klimaatverandering op kritieke weersomstandigheden op luchthaven Schiphol (Impact) [Fact sheet]

Om veiligheid en efficiency in de luchtvaart te garanderen, is betrouwbare weersinformatie op lokale schaal noodzakelijk. Als gevolg van de veranderingen in ons klimaat verwachten we ook wijzigingen in de variabiliteit van het weer op de luchthaven e ...

IMPACT Wp Inventory [Presentation]

Doel van de inventory: De weerparameters in kaart te brengen die de operatie op Schiphol het meest beïnvloeden.

Simulations of deep convection with Harmonie [Presentation]

Presentatie tijdens projectbijeenkomst met stakeholders op 4 juni 2010, De Bilt.

The application of high resolution weather forecasts in climate proofing [Poster]

In support of the Rotterdam Climate Initiative KNMI is studying the use of the next generation numerical weather prediction model HARMONIE for local weather forecasts and climate proofing in combination with a high density meteorological observation ...

CHAPEAU, the Common Hirlam Aladin Package for Educational and Academic Use [Presentation]

The impact project's objective: Studying predictability of extreme weather at Schiphol Airport area using high resolution HARMONIE. The goals of CHAPEAU: internet distribution of HARMONIE.
Check title to add to
marked list