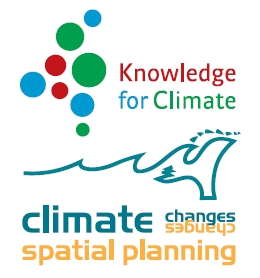 programme

theme

project

publication type

publication year

author

language

keyword
Check title to add to
marked list
Ecosystem based disaster risk reduction Vs adaptation- in deltas [Presentation]

Round Tables: Community based adaptation, Session RT 3: Munish Kaushik, Cordaid India Anju Sharma, Oxford Climate Policy/IIED, United Kingdom (2014). Presented at the International Conference Deltas in Times of Climate Change II, 24-26 September, Rot ...

SST and circulation trend biases cause an underestimation of European precipitation trends \ Climate dynamics : observational, theoretical and computational research on the climate system [Scientific article]

Clear precipitation trends have been observed in Europe over the past century. In winter, precipitation has increased in north-western Europe. In summer, there has been an increase along many coasts in the same area. Over the second half of the past ...

Role of cities [Brochure]

Meeting report, Round Table RT3: Role of cities (2010). International conference Deltas in Times of Climate Change, 29 September - 1 October, Rotterdam, the Netherlands. The Round Table 'Role of cities' will put the spotlight on climate adaptation in ...

Deltas in Times of Climate Change : meeting report : international conference Rotterdam, the Netherlands 29 September-1 October 2010 [Conference proceedings]

Comprehensive report of the first international delta conference Deltas in Times of Climate Change in Rotterdam. The conference attracted over 1.150 participants from all over the world and from different backgrounds: science, policy and practice. Th ...
Check title to add to
marked list