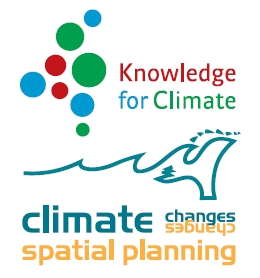 programme

theme

project

publication type

publication year

author

language

keyword
Current refinement(s):
Check title to add to
marked list
Governance van lokale adaptatiestrategieën, de casus Feijenoord [Monograph]

De studie heeft als doel om kennis te ontwikkelen over alternatieve samenwerkingsvormen en arrangementen (juridisch, financieel en organisatorisch) die een geïntegreerde, gebiedsgerichte waterveiligheidsstrategie kunnen faciliteren. Het buitendijks g ...

The governance of adaptation to climate change : a collaborative action research programme to develop and test legitimate, effective and resilient governance arrangements for climate adaptation : midterm review [Monograph]

The Knowledge for Climate, Governance of Adaptation programme aims to integrate existing knowledge from the fields of public administration, economics, political science, spatial planning, law, environmental studies and psychology. Through close coop ...

Routeplanner naar een klimaatbestendig Nederland - 2: Quickscan kennisaanbod en -leemten in klimaatbestendigheid : effecten, adaptatiestrategieën en maatschappelijke inbedding [Monograph]

Deze quickscan geeft een overzicht van kennisontwikkeling over adaptatie aan klimaatverandering binnen de (BSIK)-programma's en gerelateerd onderzoek die lopen bij kennisinstellingen. Dit wordt gedaan ten behoeve van het Adaptatieprogramma Ruimte en ...
Check title to add to
marked list