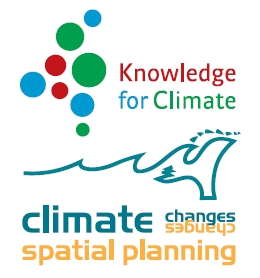 programme

theme

project

publication type

publication year

author

language

keyword
Current refinement(s):
Check title to add to
marked list
KNMI'14 klimaatscenario's? : stakeholders-meeting Visserij [Presentation]

Presentatie tijdens stakeholders meeting NAS visserij.

KNMI' 14 : klimaatscenario's voor Nederland : leidraad voor professionals [Monograph]

Als de klimaatverandering volgens de scenario's groot is ten opzichte van de verandering door natuurlijke variaties, dan verschilt het klimaat in de toekomst duidelijk van dat in de afgelopen eeuw. Als de klimaatverandering volgens de scenario's rela ...

Framing climate uncertainty: socioeconomic and climate scenarios in vulnerability and adaptation assessments \ Regional environmental change [Scientific article]

Scenarios have become a powerful tool in integrated assessment and policy analysis for climate change. Socio-economic and climate scenarios are often combined to assess climate change impacts and vulnerabilities across different sectors and to inform ...

KNMI '14 : climate scenarios for the Netherlands : a guide for professionals inclimate adaption [Monograph]

KNMI presents the KNMI'14 climate scenarios: four new scenarios for future climate change in the Netherlands. Each scenario provides a consistent picture of the changes in 12 climate variables, including temperature, precipitation, sea level, and win ...

KNMI'14 : klimaatscenario's voor Nederland [Monograph]

Het KNMI presenteert de KNMI'14-klimaatscenario's: vier nieuwe scenario's voor toekomstige klimaatverandering in Nederland. Ieder scenario geeft een samenhangend beeld van veranderingen in twaalf klimaatvariabelen, waaronder temperatuur, neerslag, ze ...

Regiospecifieke klimaatinformatie voor Haaglanden en Regio Rotterdam : syntheserapport [Monograph]

Haaglanden en Regio Rotterdam zijn beide sterk verstedelijkte gebieden met een hoge economische activiteit in de Zuidvleugel van de Randstad. Door de sterke verstedelijking en de hoge economische activiteit is het gebied gevoeliger voor weersextremen ...

Autumn school '"Dealing with uncertainties in research for climate adaptation" \ Impacts World 2013, International Conference on Climate Change Effects, Potsdam, May 27-30 [Conference proceedings]

The Dutch research program Knowledge for Climate (KfC) noticed a need for exchange of information about dealing with uncertainties among the different disciplines in the program. Therefore the three day Autumn School Dealing with Uncertainties was or ...

Development of regional climate scenarios in the Netherlands - involvement of users [Poster]

To ensure that the developed climate scenarios are relevant to the intended users, interaction with the users is needed. This presentation gives the lessons learned from the past

Op weg naar de volgende generatie klimaatscenario's [Presentation]

Uitleg vanuit KNMI aan studenten Universiteit Utrecht over wat scenario's zijn, hoe ze tot stand komen, en de toepassingsmogelijkheden.

Klimaat, klimaatverandering en land- en tuinbouw [Presentation]

Uitleg bij LTO over achtergronden van klimaatverandering. De hantering van een termijn van 30 jaar ter bepaling van veranderingen; natuurlijke (ijstijden) en menselijke (broeikasgas) invloeden.

JPI Climate – research for climate service development [Presentation]

Aim of Joint Programming Initiative Climate (JPI Climate): Improve the transfer of data, information and knowledge about climate and climate change to society and within Europe.

Wat zijn scenario's en voor wie? [Presentation]

Presentatie voor drinkwaterbedrijven over klimaatscenario's en de onzekerheden daarbij.

Waarom tijdreeksen en maatwerk? [Presentation]

Bijdrage vanuit KNMI over het belang van tijdreeksen. Presentatie gehouden tijdens mini symposium Op weg naar KNMInext scenario's, gehouden op 25 maart 2013

On the contribution of knowledge for climate to the development of JPI climate in 2012 [Monograph]

From 2008 to 2012, Knowledge for Climate contributed to the development of the Joint Programming Initiative "Connecting Climate Knowledge for Europe" (JPI Climate). In 2010, a proposal was developed and accepted, followed in 2011 by the development a ...

Guidance to support the identification and assessment of users' requirements [Monograph] - Version 05-10-2012

Aim of this document: • To provide examples based on lessons learned through experiences, background information and documents to support those wanting to identify and analyse users' requirements related to Climate Services.

NMDC-Innovatieproject : van Kritische zone tot Kritische Onzekerheden : case studie Baakse Beek [Monograph]

Het project "Van Kritische zone tot Kritische Onzekerheden" heeft tot doel de samenwerking tussen modellenmakers en modeellengebruikers te stimuleren. en daarbij meer vorm en inhoud geven aan het benodigde modelleninstrumentarium. Specifiek is aandac ...

Methode voor het genereren van uurneerslagreeksen in een toekomstig klimaat [Monograph]

Het stedelijk en landelijk watersysteem in Zuid-Holland reageert snel op neerslag door het grote percentage verhard oppervlak. Om de gevolgen van hevige neerslag goed te kunnen inschatten heeft men daarom neerslaggegevens per uur nodig. In Zuid-Holla ...

Ruimtelijke klimatologische verschillen binnen Nederland : met speciale aandacht voor de regio's Haaglanden en Rotterdam [Monograph]

Kleinschalige ruimtelijke verschillen in klimaat worden meestal veroorzaakt door verschillen in oppervlaktekenmerken. Zo is het boven zandgrond bij zonnig weer vaak warmer en droger dan boven veengrond. Het lokale klimaat kan zo over een afstand van ...

Kennis-doorstroming rond de KNMI'06 klimaatscenario's [Presentation]

Hurk, Bart van den, J. Bessembinder en B. Overbeek, KNMI (2011). Kennis-doorstroming rond de KNMI'06 klimaatscenario's, presentatie bijeenkomst Werkatelier Klimaatkennis voor de markt op 9 juni 2011 bij Dutch Ballooning in Soesterberg.

Klimaatinformatie op maat : de juiste data voor elke sector [Brochure]

De Nederlandse overheid, kennisinstellingen en bedrijven werken hard aan klimaatadaptatie: het aanpassen aan de gevolgen van klimaatverandering. Het KNMI krijgt daarmee steeds meer vragen over het toekomstige klimaat, maar ook over het huidige klimaa ...
Check title to add to
marked list