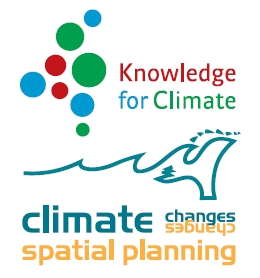 programme

theme

project

publication type

publication year

author

language

keyword
Current refinement(s):
Check title to add to
marked list
Ontwikkeling van een gemeenschappelijke effect module voor terrestrische natuur [Monograph]

Voor het bepalen van de effecten van ingrepen in de waterhuishouding op de terrestrische natuur zijn op dit moment verschillende modellijnen operationeel. In het Deltaprogramma is op landelijke schaal vooral het ecohydrologische model DEMNAT gebruikt ...

Potential sensitivity of fen plant species to salinity [Monograph]

Het is te verwachten dat laagveen plantensoorten verschillend kunnen reageren als gevolg van een blootstelling aan zout. In dit rapport worden verschillende typen informatie vergeleken, waaronder verspreidingsdata, indicatiegetallen en experimentele ...

Meekoppelkansen tussen Natura 2000, Kaderrichtlijn Water en het Deltaprogramma in de klimaatcorridor Veenweide : een quick scan klimaatadaptatie [Monograph]

In deze studie is gekeken in hoeverre maatregelen uit drie invalshoeken voldoende zijn om de natuurgebieden in de klimaatcorridor Veenweide klimaatrobuust te maken. Versterken ze elkaar of zijn er extra maatregelen noodzakelijk? De studie heeft daarm ...

Synthesis of ecosystem vulnerability to climate change in the Netherlands shows the need to consider environmental fluctuations in adaptation measures \ Regional environmental change [Scientific article]

Climate change impacts on individual species are various and range from shifts in phenology and functional properties to changes in productivity and dispersal. The combination of impacts determines future biodiversity and species composition, but is ...

Unsaturated hydraulic properties of xerophilous mosses: towards implementation of moss covered soils in hydrological models \ Hydrological processes : an international journal [Scientific article]

Evaporation from mosses and lichens can form a major component of the water balance, especially in ecosystems where mosses and lichens often grow abundantly, such as tundra, deserts and bogs. To facilitate moss representation in hydrological models, ...

Climate change and water conservation effects on water availability and vegetation patterns in a stream valley \ Geophysical Research Abstracts [Conference proceedings]

Presentation at the EGU General Assembly 2014, Session General Ecohydrology, 29 April 2014 in Vienna, Austria.

Incorporating microbial ecology concepts into global soil mineralization models to improve predictions of carbon and nitrogen fluxes \ Global biogeochemical cycles : an international journal of global change [Scientific article]

Global models of soil carbon (C) and nitrogen (N) fluxes become increasingly needed to describe climate change impacts, yet they typically have limited ability to reflect microbial activities that may affect global-scale soil dynamics. Benefiting fro ...

Relationships between nutrient-related plant traits and combinations of soil N and P fertility measures \ PLoS One / Public Library of Science [Scientific article]

Soil fertility and nutrient-related plant functional traits are in general only moderately related, hindering the progress in trait-based prediction models of vegetation patterns. Although the relationships may have been obscured by suboptimal choice ...

Towards a proper integration of hydrology in predicting soil nitrogen mineralization rates along natural moisture gradients \ Soil biology and biochemistry [Scientific article]

The controlling effects of soil moisture on soil nitrogen (N) supply to plants have been well established from lab experiments, and are often incorporated in soil organic matter (SOM) models, but rarely tested in the field along natural gradients of ...

Incorporating microbial ecology concepts into soil mineralization models to improve regional predictions of carbon and nitrogen fluxes \ Geophysical research abstracts [Conference proceedings]

Our study thus identified two important ways to improve predictions of regional fluxes of soil C and N: the use of site-specific input values of microbial pool, and better formulations of microbial processes, particularly those related to the effects ...

Disturbance and resource availability act differently on the same suite of plant traits; revisiting assembly hypotheses \ Ecology : (all forms of life in relation to environment) : official publication of the Ecological society of America [Scientific article]

Understanding the mechanisms of trait selection at the scale of plant communities is a crucial step toward predicting community assembly. Although it is commonly assumed that disturbance and resource availability constrain separate suites of traits, ...

Drought stress and vegetation characteristics on sites with different slopes and orientations \ Ecohydrology [Scientific article]

In this paper, we introduce an ecologically relevant measure of drought stress and its relationship with vegetation characteristics. We used process-based simulations of reference drought stress on inclined surfaces with different soil type, slope, a ...

Towards a functional basis for predicting vegetation patterns; incorporating plant traits in habitat distribution models \ Ecography : pattern and diversity in ecology / [issued by the Nordic Society Oikos] [Scientific article]

Reliably predicting vegetation distribution requires habitat distribution models (HDMs) that are ecologically sound. Current correlative HDMs are increasingly criticized because they lack sufficient functional basis. To include functional information ...

Succession-induced trait shifts across a wide range of NW-European ecosystems are driven by light and modulated by initial abiotic conditions \ Journal of ecology / British Ecological Society [Scientific article]

For truly predictive community ecology, it is essential to understand the interplay between species traits, their environment and their impacts on the composition of plant communities. These interactions are increasingly understood for various enviro ...

Quantifying soil evaporation and transpiration at the scale of a remote sensing pixel by extrapolating mini-lysimeter results with the aid of remote sensed surface temperatures \ AGU ...fall meeting / American Geophysical Union [Conference proceedings]

Lysimeters are often used to measure evapotranspiration (Et) by changes in mass of a volume of soil. Improper installation or design of lysimeters is often not accounted for when assessing their accuracy. In general, measurement errors due to imprope ...

Tailoring information about climate change and its impacts [Monograph]

Resultaten van onderzoek naar klimaatverandering en de mogelijke effecten zijn vaak niet beschikbaar in een vorm waarin ze direct door anderen gebruikt kunnen worden. Gebruikers van klimaat- en impactinformatie hebben vaak ook geen goed overzicht ove ...

Droge duinvegetatie zeer zuinig met water [thema kustduinen] \ Landschap : tijdschrift voor landschapsecologie en milieukunde [Article]

Over de gevolgen van droogte voor de soortensamenstelling en de verdamping van grondwateronafhankelijke duinvegetaties is heel weinig bekend. Op basis van verkennend onderzoek verwachten we dat meer droogte in de zomer leidt tot een toename van het a ...

An ecohydrological sketch of climate change impacts on water and natural ecosystems for the Netherlands: bridging the gap between science and society \ Hydrology and earth system sciences [Scientific article]

For policy making and spatial planning, information is needed about the impacts of climate change on natural ecosystems. To provide this information, commonly hydrological and ecological models are used. We give arguments for our assessment that mode ...

The influence of spatiotemporal variability and adaptations to hypoxia on empirical relationships between soil acidity and vegetation \ Ecohydrology [Scientific article]

Soil acidity is well known to affect the species composition of natural vegetation. The physiological adaptations of plants to soil acidity and related toxicity effects and nutrient deficiencies are, however, complex, manifold and hard to measure. Th ...

A combination of functionally different plant traits provides a means to quantitatively predict a broad range of species assemblages in NW Europe \ Ecography : pattern and diversity in ecology / [issued by the Nordic Society Oikos] [Scientific article]

Assembly theory predicts that filtering processes will select species by their attributes to build a community. Some filters increase functional similarity among species, while others lead to dissimilarity. Assuming converging processes to be dominan ...
Check title to add to
marked list