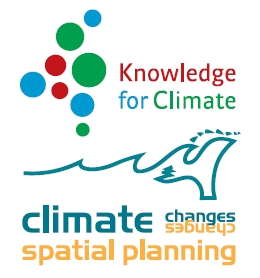 programme

theme

project

publication type

publication year

author

Zee, van der S.E.A.T.M.

(24)

language

keyword
Current refinement(s):
Check title to add to
marked list
Fresh water lens persistence and root zone salinization hazard under temperate climate : climate proof fresh water supply in coastal areas and deltas in Europe \ Water resources management : an international journal [Scientific article]

In low lying deltaic areas in temperate climates, groundwater can be brackish to saline at shallow depth, even with a yearly rainfall excess. For primary production in horticulture, agriculture, and terrestrial nature areas, the fresh water availabil ...

Regional scale impact of tidal forcing on groundwater flow in unconfined coastal aquifers \ Journal of hydrology [Scientific article]

This paper considers the impact of tidal forcing on regional groundwater flow in an unconfined coastal aquifer. Numerical models are used to quantify this impact for a wide range of hydrogeological conditions. Both a shallow and a deep aquifer are in ...

Low-resolution modeling of dense drainage networks in confining layers \ Ground water : journal of the National Water Well Association [Scientific article]

The results indicate that the conductance expression of De Lange (1999) should be used in similar hydrogeological conditions as considered in this paper, as it is better taking into account the resistance to flow below the surface water bed. For the ...

Unsaturated hydraulic properties of xerophilous mosses: towards implementation of moss covered soils in hydrological models \ Hydrological processes : an international journal [Scientific article]

Evaporation from mosses and lichens can form a major component of the water balance, especially in ecosystems where mosses and lichens often grow abundantly, such as tundra, deserts and bogs. To facilitate moss representation in hydrological models, ...

Experimental characterization of water flow and solute transport properties of floating fen root mats \ HydroEco 2013 conferentie in Rennes, Frankrijk, 13 mei 2013 [Conference proceedings]

Floating fens are valuable wetlands (found in North-West Europe) for nature conservation, as they host rare plants on floating root mats that developed in former turf ponds. These fens are threatened by contamination (e.g. salts) by intruding surface ...

Assessment of soil salinization risks under irrigation with brackish water in semiarid Tunisia \ Environmental and experimental botany : an international journal [Scientific article]

The salinity problem is becoming increasingly widespread in arid countries. In semiarid Tunisia about 50% of the irrigated land is considered as highly sensitive to salinization. To avoid the risk of salinization, it is important to control the soil ...

A coupled agronomic-economic model to consider allocation of brackish irrigation water \ Water resources research [Scientific article]

In arid and semiarid regions, irrigation water is scarce and often contains high concentrations of salts. We develop a conceptual sequential (upstream-downstream) model of irrigation that predicts crop yields and water consumption and tracks the wate ...

Soil chemical aspects of water management: modeling topsoil water, salt and sodicity dynamics \ Procedia environmental sciences [Scientific article]

In large areas worldwide, both in semi-arid and humid climates, the availability of good quality water for primary production in agriculture or natural vegetations is limited. Whereas soil and groundwater pollution are nowadays general problems, much ...

Solute transport in soil \ Environmental sciences: soil processes and current trends in quality assessment [Scientific article]

Solute transport is of importance in view of the movement of nutrient elements, e.g. towards the plant root system, and because of a broad range of pollutants. Pollution is not necessarily man induced, but may be due to geological or geohydrological ...

Modelling of soil salinity and halophyte crop production \ Environmental and experimental botany : an international journal [Scientific article]

The effect of crop production factors on crop production is frequently incorporated in crop models using empirical reduction functions, which summarize very complex processes. Crop modelling has mainly focused on conventional crops and specific plant ...

Droge duinvegetatie zeer zuinig met water [thema kustduinen] \ Landschap : tijdschrift voor landschapsecologie en milieukunde [Article]

Over de gevolgen van droogte voor de soortensamenstelling en de verdamping van grondwateronafhankelijke duinvegetaties is heel weinig bekend. Op basis van verkennend onderzoek verwachten we dat meer droogte in de zomer leidt tot een toename van het a ...

Response to recharge variation of thin rainwater lenses and their mixing zone with underlying saline groundwater \ Hydrology and earth system sciences [Scientific article]

In coastal zones with saline groundwater, fresh groundwater lenses may form due to infiltration of rain water. The thickness of both the lens and the mixing zone, determines fresh water availability for plant growth. Due to recharge variation, the th ...

An ecohydrological sketch of climate change impacts on water and natural ecosystems for the Netherlands: bridging the gap between science and society \ Hydrology and earth system sciences [Scientific article]

For policy making and spatial planning, information is needed about the impacts of climate change on natural ecosystems. To provide this information, commonly hydrological and ecological models are used. We give arguments for our assessment that mode ...

The influence of spatiotemporal variability and adaptations to hypoxia on empirical relationships between soil acidity and vegetation \ Ecohydrology [Scientific article]

Soil acidity is well known to affect the species composition of natural vegetation. The physiological adaptations of plants to soil acidity and related toxicity effects and nutrient deficiencies are, however, complex, manifold and hard to measure. Th ...

Influence of soil structure and root water uptake strategy on unsaturated flow in heterogeneous media \ Water resources research [Scientific article]

On stochastic modelling of groundwater uptake in semi-arid water-limited systems: root density and seasonality effects \ Ecohydrology [Scientific article]

In this paper, we consider the loss function for root zones in contact with ground water through capillary upflow and including deep root systems. The basic assumption of a piecewise linear behaviour is not well supported, and we highlight how this g ...

Stochastic modeling of salt accumulation in the root zone due to capillary flux from brackish groundwater \ Water resources research [Scientific article]

Groundwater can be a source of both water and salts in semiarid areas, and therefore, capillary pressure–induced upward water flow may cause root zone salinization. To identify which conditions result in hazardous salt concentrations in the root zone ...

Distributed agro-hydrological modeling with SWAP to improve water and salt management of the Voshmgir Irrigation and Drainage Network in Northern Iran \ Agricultural water management : an international journal [Scientific article]

The agro-hydrological model SWAP was used in a distributed manner to quantify irrigation water management effects on the water and salt balances of the Voshmgir Network of North Iran during the agricultural year 2006–2007. Field experiments, satellit ...

Quantifying water and salt fluxes in a lowland polder catchment dominated by boil seepage: a probabilistic end-member mixing approach \ Hydrology and earth system sciences [Scientific article]

Upward saline groundwater seepage is leading to surface water salinization of deep lying polders in the Netherlands. Identifying measures to reduce the salt content requires a thorough understanding and quantification of the dominant sources of water ...

Analysis of the thickness of a fresh water lens and of the transition zone \ Advances in water resources [Scientific article]

In regions with saline groundwater, fresh water lenses may develop due to rainwater infiltration. The amount of fresh water that is available for e.g. agricultural crops depends on the thickness of the lens and the extent of mixing between fresh and ...
Check title to add to
marked list