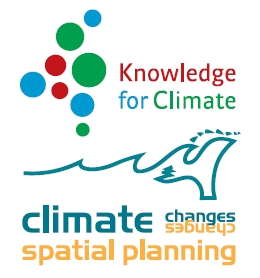 programme

theme

project

publication type

publication year

author

language

keyword

environmental policy

(95)
Current refinement(s):
Check title to add to
marked list
Handling adaptation policy choices in Sweden, Germany, the UK and the Netherlands \ Journal of water and climate change [Scientific article]

Adaptation is the 'adjustment in natural or human systems in response to actual or expected climatic stimuli or their effects, which moderates harm or exploits beneficial opportunities'. The challenge for governments is taking this rather vague conce ...

Assessment of implementation strategies for adaptation measures in Dutch social housing \ Building and environment : the international journal of building science and its applications [Scientific article]

Climate change is impacting on urban areas largely through drought, flooding from extreme precipitation, and heat stress. Climate change not only threatens the building stock, but also the quality of life of people living and working in urban environ ...

Een klimaatadaptief Nederland : sneller, makkelijker en goedkoper [Monograph]

Het is een feit dat het klimaat verandert, we zien het bijna dagelijks. Nederland moet in zijn geheel, nu echt mee in de innovatiekansen en -uitdagingen die klimaatverandering biedt. Dit rapport geeft inzicht in hoe verschillende domeinen en stakehol ...

Aanzet klimaat agenda Den Helder : verslag klimaatatelier, 27 augustus 2014 [Monograph]

Het klimaatatelier is georganiseerd als start van het traject Den Helder klimaatbestendig. Het atelier Den Helder is gehouden via de aandachtspunten: weten, willen, werken.

Responsible climate change adaptation : exploring, analysing and evaluating public and private responsibilities for urban adaption to climate change [PhD thesis]

De doelstelling van dit proefschrift is: Het verkennen, analyseren en evalueren van bestaande en alternatieve arrangementen tussen publieke en private partijen voor de drie belangrijke stedelijke klimaatadaptatie thema's van waterveiligheid, waterber ...

Sticks and carrots for the design of international climate agreements with renegotiations \ Annals of operations research [Scientific article]

This paper examines renegotiations of international climate agreements for carbon abatement. We explore coalition stability under 'optimal transfers' that have been suggested to stabilise international environmental agreements. Such transfer schemes ...

Explaining and overcoming barriers to climate change adaptation \ Nature climate change [Scientific article]

The concept of barriers is increasingly used to describe the obstacles that hinder the planning and implementation of climate change adaptation. The growing literature on barriers to adaptation reveals not only commonly reported barriers, but also co ...

Participation under a spell of instrumentalization? Reflections on action research in an entrenched climate adaptation policy process \ Critical policy studies [Scientific article]

The article discusses action research in a Dutch intergovernmental project group DV2050. That group was to assess the effects of climate change and soil subsidence on the regional water system and to propose adaptive policies to increase regional wat ...

Policy experiments talk : learn how to design how to learn [Presentation]

Why experiment? Why now? McFadgen, B. (2014). Policy Experiments Talk: Learn how to design how to learn, Praktijkconferentie governance van klimaatadaptatie, 13 maart. What do we mean when we talk about experiments? What I mean when I talk about expe ...

Kenniscocreatie leidt tot sociaal robuuste kennis [Presentation]

Zande, A. van der (2014). Kenniscocreatie leidt tot sociaal robuuste kennis. Presentatie workshop 'Verder met KennisCOcreatie'. Het betreft: "Wetenschappelijk betrouwbare kennis, die geaccepteerd en bruikbaar is in de maatschappelijke contexten waari ...

Kennis en beleid aan tafel : het belang van een warme afstand [Presentation]

Hoen, A. 't (2014). Kennis en beleid aan tafel - het belang van een warme afstand. Presentatie workshop 'Verder met KennisCOcreatie'. Bijdrage vanuit het werkveld van Kennisinstituut voor Mobiliteitsbeleid. Kennisinstituut binnen ministerie: • niet d ...

De natuurlijke alliantie voor een klimaatbestendige stad - Reflectie op het gebruik van CliCo [Presentation]

Camps, P. (2014). De natuurlijke alliantie voor een klimaatbestendige stad - Reflectie op het gebruik van CliCo. Presentatie symposium 'Kosten en baten van klimaatadaptatie' 5 februari 2014. Bijdrage vanuit de stad Amersfoort. Een toekomstagenda mili ...

Towards a systematic framework for the analysis of environmental policy integration \ Environmental policy and governance [Scientific article]

Environmental policy integration (EPI) refers to the incorporation of environmental concerns in non-environmental policy sectors. EPI aims to avoid conflicts between environmental and other policy objectives and to enhance environmental policy by dir ...

A method for the deliberate and deliberative selection of policy instrument mixes for climate change adaptation \ Ecology & society : a journal of integrative science for resilience and sustainability [Scientific article]

Policy instruments can help put climate adaptation plans into action. Here, we propose a method for the systematic assessment and selection of policy instruments for stimulating adaptation action. The multi-disciplinary set of six assessment criteria ...

The importance of monitoring for the effectiveness of environmental directives : a comparison of monitoring obligations in European environmental directives \ Utrecht Law Review [Scientific article]

European environmental directives contain various norms and standards, such as quality standards or emission standards. The goal of these directives is often to improve the environmental quality and the protection of biodiversity and ecosystems, to b ...

Tools van de provincie Gelderland [Presentation]

De provincie geeft voorbeelden van klimaatprojecten in de stad, beekherstel op het platteland, gebiedsontwikkeling bij IJsselpoort. Bijdrage aan de kennisconferentie Deltaprogramma.

Tools voor klimaatadaptatie [Presentation]

Aanleiding Stichting Climate Adaptation Services. • Lokale overheden spelen een cruciale rol bij adaptatie • Klimaatonderzoek bereikt deze lokale stakeholders maar in beperkte mate • Er is een behoefte aan tools die de brug slaan tussen onderzoek en ...

Adaptation to climate change - are governments prepared? [Presentation]

Are the Dutch and other European governments prepared? Presentatin from Algemene Rekenkamer at Kennisconferentie Deltaprogramma.

An EU strategy on adaptation to climate change [Presentation]

The EU is already facing impacts of climate change * Sea level rise in across most coasts, ocean acidification, increase of ocean heat content and surface temperature. * Freshwater: changes in river flows, frequency and intensity of floods and drough ...

Climate change: thirty years of history and future prospects: Pier Vellinga at TEDxEde [Video recording]

A ten minutes talk about climatic change, held by Pier Vellinga (Wageningen UR). His analysis: after finishing flood control (for The Netherlands) the focus was the rising of the sea level. When cold war was over, the political attention for greenhou ...
Check title to add to
marked list