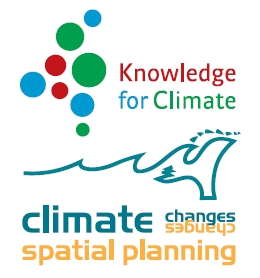 programme

theme

project

publication type

publication year

author

language

keyword
Current refinement(s):
Check title to add to
marked list
Fresh water lens persistence and root zone salinization hazard under temperate climate : climate proof fresh water supply in coastal areas and deltas in Europe \ Water resources management : an international journal [Scientific article]

In low lying deltaic areas in temperate climates, groundwater can be brackish to saline at shallow depth, even with a yearly rainfall excess. For primary production in horticulture, agriculture, and terrestrial nature areas, the fresh water availabil ...

Evaluation of socio-economic factors that determine adoption of climate compatible freshwater supply measures at farm level: a case study in the southwest Netherlands : climate proof fresh water supply in coastal areas and deltas in Europe \ Water resources management : an international journal [Scientific article]

The availability of freshwater resources in soil and groundwater bodies in the southwestern part of The Netherlands is expected to decrease during the agricultural growing season because of an expected increase of freshwater demands and a changing cl ...

Climate proof fresh water supply in coastal areas and deltas in Europe \ Water resources management : an international journal [Scientific article]

In the near future, climate change will likely increase pressures on transition zones such as deltas and coastal areas (IPCC, 2013). This special issue focuses on how to "climate proof" these zones with special concerns for the stresses stemming from ...

How subsurface water technologies (SWT) can provide robust, effective, and cost-efficient solutions for freshwater management in coastal zones : climate proof fresh water supply in coastal areas and deltas in Europe \ Water resources management : an international journal [Scientific article]

Freshwater resources in coastal zones are limited while demands are high, resulting in problems like seasonal water shortage, overexploitation of freshwater aquifers, and seawater intrusion. Three subsurface water technologies (SWT) that can provide ...

Dealing with uncertainties in fresh water supply: experiences in the Netherlands : climate proof fresh water supply in coastal areas and deltas in Europe \ Water resources management : an international journal [Scientific article]

This paper, first, offers a brief overview of developments in the field of planning under (deep) uncertainty. Next, we illustrate application of three different approaches to fresh water provision planning under uncertainty in case studies in the Net ...

Zoetwater baten voor de agrariër : de opbrengsten van zoetwatermaatregelen [Monograph]

In deze publicatie wordt in beeld gebracht wat de meerwaarde is (1) van maatregelen die zorgen voor een vergroting van de zoetwaterlens waarmee verzilting wordt tegengaan, en (2) van maatregelen die door (ondergrondse) opslag van zoetwater voor een g ...

Field and model investigations of freshwater lenses in coastal aquifers [PhD thesis]

A major problem of sustaining freshwater supply from freshwater lens is the invasion of saline groundwater into a fresh groundwater body. In many coastal areas saltwater intrusion has led to well closure and reduced freshwater supply. Furthermore, in ...

Veldproef ondergrondse zoetwaterberging in zout grondwater : (Pilot ASR Prominent) [Monograph]

In de herfst/winter wordt een groot deel van het hemelwateroverschot in het Westland afgevoerd naar zee. In de zomer kent het gebied echter een structureel gietwatertekort. Daarvoor kan ondergrondse wateropslag een oplossing bieden. 'Ondergrondse wat ...

GS verdedigen zoetwaterproef \ PZC [Article]

Het dagelijks bestuur van Zeeland schaart zich achter een experiment waarbij water uit zandige kreekruggen wordt opgepompt.

Hoe bloemkool nog jaren kan groeien [zoet water] \ PZC [Article]

De Zeeuwse bodem wordt droger en zouter. Driftig wordt door Deltares gezocht naar manieren om zoet water op te slaan. Aandacht voor opslag van regenwater in een kreekrug (Esther van Baaren), Frershmaker en Drains2buffer (Gualbert Oude Essink)

Nederlands-Franse samenwerking binnen project GO-FRESH [Monograph]

In het project GO-FRESH (Geohydrological Opportunities FRESH water supply) onderzoekt een consortium bestaande uit Deltares, Alterra, KWR, Acacia en de Hogeschool Zeeland in hoeverre lokale maatregelen de zoetwaterbeschikbaarheid voor landbouw kunnen ...

Ontwikkeling van een gemeenschappelijke effect module voor terrestrische natuur [Monograph]

Voor het bepalen van de effecten van ingrepen in de waterhuishouding op de terrestrische natuur zijn op dit moment verschillende modellijnen operationeel. In het Deltaprogramma is op landelijke schaal vooral het ecohydrologische model DEMNAT gebruikt ...

Methode voor het selecteren van lokale zoetwateroplossingen en het afwegen van hun effecten effecten 'Fresh Water Options Optimizer' [Monograph]

Binnen Kennis voor Klimaat worden kleinschalige oplossingen ontwikkeld om de zoetwatervoorziening te verbeteren. In deze studie zijn de mogelijkheden voor opschaling onderzocht. Het gaat om de oplossingen (1) drains2buffer (D2B), (2) regelbare en kli ...

Model-based decision support for adaptation pathways: a proof of concept [Monograph]

Dit rapport presenteert de resultaten van het toepassen van verkennend modelleren op een zoetwater case. Verkennend modelleren is een manier om modellen te gebruiken ter ondersteuning van besluitvorming onder diepe onzekerheid. Om deze methode te dem ...

Saving fresh water by crop cultivation on salinizing soils, a survey [Monograph]

Our paper presents an overview of recent national and international progress of saline agriculture with some examples. The purpose of our paper is to consider salt tolerant agriculture as an adaptation option to depleting fresh water sources, to show ...

GO-FRESH : valorisatie kansrijke oplossingen voor een robuuste zoetwatervoorziening [Monograph]

Een consortium onderzoekt in hoeverre lokale maatregelen de zoetwaterbeschikbaarheid voor de landbouw kunnen vergroten in gebieden die onafhankelijk zijn van het hoofdwatersysteem. Hierbij wordt de ondergrond gebruikt voor opslag van zoet water in pe ...

Eureka! : en nu verder : tien waterthema's belicht : resultaten van klimaatonderzoek en wat waterbeheerders daarmee kunnen [Monograph]

Kennis voor Klimaat en STOWA hebben in de aanloop naar de Deltabeslissingen op een aantal onderzoeksthema's samengewerkt: waterveiligheid, zoetwater en stedelijk gebied. Het betrof een samenwerking die vooral gericht was op het zoeken naar, en creëre ...

Adaptatie aan klimaatverandering in de Zuidwestelijke Delta : een langetermijnvisie (2050-2100) [Monograph]

Op basis van de inventarisatie van kwetsbaarheden en adaptatiekansen, en een aantal uitgangpunten ten aanzien van sociaaleconomische ontwikkelingen, het functioneren van de delta en grenzen die de inrichting van het gebied aan mogelijke maatregelen s ...

Eindrapport 20 juni 2014 : deelrapport B: wateraanbod glastuinbouw Haaglanden [Monograph]

In de regio Haaglanden is veel glastuinbouw. Op dit moment wordt hemelwater als primaire gietwaterbron gebruikt voor de substraatteelt, wat 88% van het glastuinbouw areaal in deze regio beslaat. Bedrijven zijn verplicht een hemel-waterberging te hebb ...

Vergroten zelfvoorzienendheid watervoorziening glastuinbouw : watervraag glastuinbouw Haaglanden : deelrapport A [Monograph]

De watervoorziening van de glastuinbouw in Haaglanden staat onder druk door toekomstige ontwikkelingen zoals klimaatverandering (langere perioden van droogte en toename verzilting), veranderingen in het beheer van het hoofdwatersysteem en verschuivin ...
Check title to add to
marked list