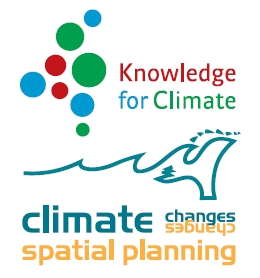 programme

theme

project

publication type

publication year

author

language

keyword
Current refinement(s):
Check title to add to
marked list
Handling adaptation policy choices in Sweden, Germany, the UK and the Netherlands \ Journal of water and climate change [Scientific article]

Adaptation is the 'adjustment in natural or human systems in response to actual or expected climatic stimuli or their effects, which moderates harm or exploits beneficial opportunities'. The challenge for governments is taking this rather vague conce ...

Understanding the paradoxes of multi-level governing : climate change policy in the European Union \ Global environmental politics [Scientific article]

The European Union (EU) has sought to lead the world in the adoption of ambitious climate change mitigation targets and policies. In an attempt to characterize and broadly explain the resulting pattern of EU climate governance, scholars have employed ...

Adaptive comanagement in the Venice lagoon? An analysis of current water and environmental management practices and prospects for change \ Ecology & society : a journal of integrative science for resilience and sustainability [Scientific article]

Adaptive comanagement (ACM) is often suggested as a way of handling the modern challenges of environmental governance, which include uncertainty and complexity. ACM is a novel combination of the learning dimension of adaptive management and the linka ...

The governance of adaptation to climate change : a collaborative action research programme to develop and test legitimate, effective and resilient governance arrangements for climate adaptation : midterm review [Monograph]

The Knowledge for Climate, Governance of Adaptation programme aims to integrate existing knowledge from the fields of public administration, economics, political science, spatial planning, law, environmental studies and psychology. Through close coop ...

The regional governance of climate adaptation: a framework for developing legitimate, effective, and resilient governance arrangements \ Climate law [Scientific article]

Adaptation to climate change raises important governance issues. Notwithstanding the increasing attention on climate adaptation at the global and European level, the variety of local conditions and climate impacts points towards a prime role for regi ...

Governance of climate adaptation : a framework for developing legitimate, effective and resilient governance arrangements [Presentation]

Governance challenges for climate adaptation. * Organizing connectivity bringing actors, issues, sectors and scale levels together to realize creative climate adaptation options; tailoring responses to the problems at hand, within the fragmented gove ...
Check title to add to
marked list