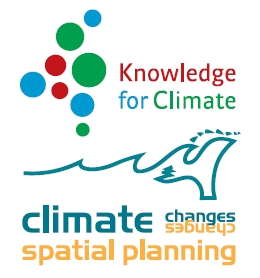 programme

theme

project

publication type

publication year

author

Rijswick, van H.F.M.W.

(6)

language

keyword
Current refinement(s):
Check title to add to
marked list
The rationales of resilience in English and Dutch flood risk policies \ Journal of water and climate change [Scientific article]

We compared the governance of flood risk in England and the Netherlands, focusing on the general policies, instruments used and underlying principles. Both physical and political environments are important in explaining how countries evolved towards ...

A method for the deliberate and deliberative selection of policy instrument mixes for climate change adaptation \ Ecology & society : a journal of integrative science for resilience and sustainability [Scientific article]

Policy instruments can help put climate adaptation plans into action. Here, we propose a method for the systematic assessment and selection of policy instruments for stimulating adaptation action. The multi-disciplinary set of six assessment criteria ...

Towards adaptive spatial planning for climate change: balancing between robustness and flexibility \ Journal for European environmental & planning law [Scientific article]

Adaptation to climate change necessitates serious adjustments to the spatial organization of our environment. However, the uncertainties, the controversial character of the climate debate, the variety of climate change consequences and the inherently ...

Toward legitimate governance strategies for climate adaptation in the Netherlands : combining insights from a legal, planning, and network perspective \ Regional environmental change [Scientific article]

In general, the issue of climate change is characterized by uncertainty, complexity, and multifacetedness. In the Netherlands, climate change is in above highly controversial. These characteristics make it difficult to realize adaptation measures tha ...

Enabling the contextualization of legal rules in responsive strategies to climate change \ Ecology & society : a journal of integrative science for resilience and sustainability [Scientific article]

The paradigm of adaptive governance is paramount in policy discourses on the mitigation and adaptation strategies of climate change. Adaptability, resilience, and cooperative approaches are promoted as the appropriate vehicles to meet the contemporar ...

WP5: normative principles for adaptation [Poster]

WP 5 investigates the normative principles that underlie Dutch governance of adaptation to climate change. These principles are recently under discussion, implicitly or explicitly, as we are seeking for new ways of governance and new policy instrumen ...
Check title to add to
marked list