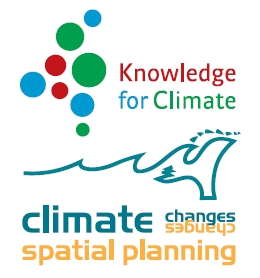 programme

theme

project

publication type

publication year

author

language

keyword

environmental policy

(16)

governance

(16)
Current refinement(s):
Check title to add to
marked list
Handling adaptation policy choices in Sweden, Germany, the UK and the Netherlands \ Journal of water and climate change [Scientific article]

Adaptation is the 'adjustment in natural or human systems in response to actual or expected climatic stimuli or their effects, which moderates harm or exploits beneficial opportunities'. The challenge for governments is taking this rather vague conce ...

Assessment of implementation strategies for adaptation measures in Dutch social housing \ Building and environment : the international journal of building science and its applications [Scientific article]

Climate change is impacting on urban areas largely through drought, flooding from extreme precipitation, and heat stress. Climate change not only threatens the building stock, but also the quality of life of people living and working in urban environ ...

Explaining and overcoming barriers to climate change adaptation \ Nature climate change [Scientific article]

The concept of barriers is increasingly used to describe the obstacles that hinder the planning and implementation of climate change adaptation. The growing literature on barriers to adaptation reveals not only commonly reported barriers, but also co ...

Participation under a spell of instrumentalization? Reflections on action research in an entrenched climate adaptation policy process \ Critical policy studies [Scientific article]

The article discusses action research in a Dutch intergovernmental project group DV2050. That group was to assess the effects of climate change and soil subsidence on the regional water system and to propose adaptive policies to increase regional wat ...

Policy experiments talk : learn how to design how to learn [Presentation]

Why experiment? Why now? McFadgen, B. (2014). Policy Experiments Talk: Learn how to design how to learn, Praktijkconferentie governance van klimaatadaptatie, 13 maart. What do we mean when we talk about experiments? What I mean when I talk about expe ...

Towards a systematic framework for the analysis of environmental policy integration \ Environmental policy and governance [Scientific article]

Environmental policy integration (EPI) refers to the incorporation of environmental concerns in non-environmental policy sectors. EPI aims to avoid conflicts between environmental and other policy objectives and to enhance environmental policy by dir ...

A method for the deliberate and deliberative selection of policy instrument mixes for climate change adaptation \ Ecology & society : a journal of integrative science for resilience and sustainability [Scientific article]

Policy instruments can help put climate adaptation plans into action. Here, we propose a method for the systematic assessment and selection of policy instruments for stimulating adaptation action. The multi-disciplinary set of six assessment criteria ...

What is the value of twisting the lion's tail? : evaluating the use of policy experiments and how they can facilitate learning [Poster]

Policy experiments are broadly defined as: the testing of a policy innovation in a temporary field setting, whether an innovation in technology, concept, or governance process. They are also known as pilot projects, field experiments, or quasi-experi ...

Policy experiments and learning : mid-term recommendations for design of experiments [Monograph]

This PhD research project is one of several projects within the Governance of Adaptation theme of the Dutch government's Knowledge for Climate programme. This report is the result of an extensive literature review on policy experiments and its recomm ...

Policy experiments in adaptation governance and how they facilitate learning [Fact sheet]

Social-ecological system dynamics render modern environmental issues complex and highly uncertain and a learning approach is needed to build an effective governance response. Policy experiments are touted as a useful tool for producing policy relevan ...

Understanding the paradoxes of multi-level governing : climate change policy in the European Union \ Global environmental politics [Scientific article]

The European Union (EU) has sought to lead the world in the adoption of ambitious climate change mitigation targets and policies. In an attempt to characterize and broadly explain the resulting pattern of EU climate governance, scholars have employed ...

Water management and water governance in a changing climate : experiences and insights on climate change adaptation in Europe, Africa, Asia and Australia [PhD thesis]

Modern societies are confronted with persistent problems of great complexity and unpredictability. These problems lead to critical situations, such as water and climate crises. Adaptive management is becoming a leading concept and a key mechanism to ...

Regional science-policy arrangements [Presentation]

Boezeman, Daan, Radboud Universiteit (2011). Regional science-policy arrangements. Presentatie Projectendag Kennis voor Klimaat op 7 april 2011 in Regardz Eenhoorn in Amersfoort.

The interplay of meaning and power in the science-policy-society triangle: powering, puzzling and co-producing climate change adaptation [Monograph]

Decision-making in relation to climate change is knowledge-intensive. Without systematic observations and advanced mathematical models, even awareness of climate change would be very limited. At the same time, important uncertainties about the nature ...

"Climategate" : conflicting frames, patterns and policy implications of a controversy [Poster]

What's the climate controversy about? Patterns in the controversy? Frame conflicts of different kinds in the climate controversy? Poster presented at Deltas conference, 29 Sept.- 1 Oct. 2010

Europe adapts to climate change : comparing national adaptation strategies [Monograph]

Climate Change is happening. Even if global emission reductions and mitigation efforts over the next decades prove to be successful, a signifi cant amount of human-induced climate change has become inevitable. In addition to efforts to reduce greenho ...
Check title to add to
marked list