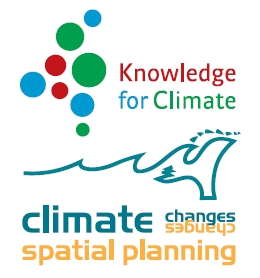 programme

theme

project

publication type

publication year

author

language

keyword

governance

(7)

government policy

(7)
Current refinement(s):
Check title to add to
marked list
The role of knowledge and power in climate change adaptation governance: a systematic literature review \ Ecology & society : a journal of integrative science for resilience and sustainability [Scientific article]

The long-term character of climate change and the high costs of adaptation measures, in combination with their uncertain effects, turn climate adaptation governance into a torturous process. We systematically review the literature on climate adaptati ...

Go with the flow? : on the development of transboundary policy of climate change adaptation in the Rhine basin [Monograph]

In the Netherlands flood protection is considered a national task with national legal standards, whereas in Germany it is considered an individual responsibility, supported by governments. In the Netherlands there is a centrally lead management style ...

The integration of climate adaptation in urban policy [Fact sheet]

With cities facing climate change, climate adaptation is necessary to reduce risks such as heat stress and flooding and maintain the goals of sustainable urban development. In climate change literature, the focus has been on developing a new dedicate ...

Global environmental problems, voluntary action, and government intervention \ Global environmental commons : analytical and political challenges in building governance mechanisms [Scientific article]

This chapter provides an overview of the literature on the circumstances under which formal interventions can crowd out voluntary contributions to the common good. Furthermore, it is discussed how the effectiveness of government intervention may be i ...

Exploring the scope of public and private responsibilities for climate adaptation \ Journal of environmental policy & planning [Scientific article]

This article presents a framework that enables the characterization and explanation of existing governance arrangements in terms of responsibility divisions among public and/or private actors, and that facilitates the search for alternative responsib ...

Pleidooi voor een afwachtende overheid \ Ruimte : vakblad van de Vlaamse Vereniging voor Ruimte en Planning [Article]

Participatie in ruimtelijk beleid levert zelden de gewenste gedeelde verantwoordelijkheid op. Dat komt omdat de overheid op elk moment de centrale rol blijft opeisen. Daardoor wordt zelforganisatie al snel als tegenmacht gezien. Voorbeelden uit Denem ...

Bestuurskundig onderzoek naar klimaatvraagstukken \ Bestuurskunde : orgaan van de Vereniging voor Bestuurskunde [Article]

Klimaatverandering is als onderzoeksdomein van oorsprong gedreven en gedomineerd door de natuurwetenschappen. Toch zijn het allang niet meer bestuurskundigen die aangeven dat de ontwikkeling en realisatie van migratie- en adaptatiestrategieën toch oo ...
Check title to add to
marked list