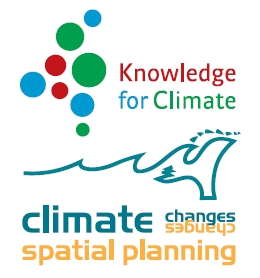 programme

theme

project

publication type

publication year

author

language

keyword

governance

(2)

regional planning

(2)
Current refinement(s):
Check title to add to
marked list
(Re)allocating responsibilities and risks [Fact sheet]

This work package aims at developing and testing new governance arrangements and instruments in order to increase adaptation capacity. Specific attention is paid to the allocation of responsibilities to public and/or private organizations, and to the ...

Klimaat in ruimtelijke keuzes [Fact sheet]

In dit project wordt onderzocht hoe de langetermijneffecten van klimaatverandering op het watersysteem inzichtelijk kunnen worden gemaakt. Ook wordt gekeken hoe deze effecten een rol spelen in beslissingen over de toedeling van verschillende ruimteli ...
Check title to add to
marked list