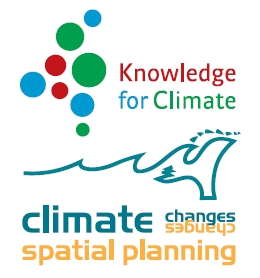 programme

theme

project

publication type

publication year

author

language

keyword

governance

(7)

south-west netherlands

(7)
Current refinement(s):
Check title to add to
marked list
Multi-level governance in de Zuidwestelijke Delta [Fact sheet]

In de Zuidwestelijke Delta is sinds 2003 een programma actief van provincies, waterschappen, ministeries, gemeenten en maatschappelijke organisaties. Het doel is om met water-gerelateerde projecten te komen tot een veilige, ecologisch veerkrachtige e ...

Integrated planning and design in the Delta [Presentation]

Potentiële integratie van natte natuur, nieuwe gebiedsontwikkeling, meerlaagse veiligheid en relaties van bestaande kernen met water. De betekenis van governance in het geheel.

Hotspot South-West Netherlands Delta : midterm review report [Monograph]

The goal of the KfC Midterm Assessment 2012 is to draw up a midway review of the programme by informing, inspiring and learning from each other and, where necessary, make adjustments. This Midterm Report Hotspot South West Netherlands Delta sets out ...

Hotspot Zuidwestelijke Delta : midterm rapport [Monograph]

Het doel van de KvK Midterm Assessment 2012 is om een tussenbalans van het programma op te maken door elkaar te informeren, inspireren en van elkaar te leren, en waar mogelijk bij te sturen. Hotspot Zuidwestelijke Delta beschrijft de stand van zaken ...

Samenvatting projecten en cases Hotspot Zuidwestelijke Delta : annex 3 midterm review report [Monograph]

Er is overzicht ontstaan van de gemeenschappelijke kennisbasis over de vraag naar en het aanbod van zoetwater in de Zuidwestelijke Delta. De grote diversiteit tussen de verschillende eilanden is opvallend. De aard van de huidige situatie en problemen ...

KvK governance of adaptation in de Zuidwestelijke Delta [Presentation]

Uitleg over het consortium tijdens de KvK projectendag, 7 april 2011, Amersfoort. Formele en informele interacties tussen maatschappelijke organisaties, burgers, bedrijven en (vele) overheden gericht op maatschappelijke probleemoplossing

De Delta werkt! : verslag van de zesde werkconferentie Zuidwestelijke Delta, Bruinisse, 28 september 2011 [Monograph]

In de vorige conferentie was alle aandacht voor de centrale driehoek (Vitaal, Veerkrachtig, Veilig). Economische ontwikkeling is daarbij de belangrijkste pijler. Maar een gebied kun je alleen ontwikkelen als er een veilige en gezonde basis is. Ontwik ...
Check title to add to
marked list