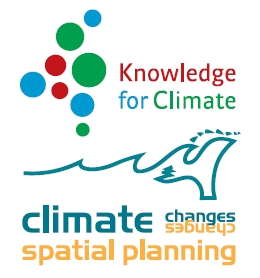 programme

theme

project

publication type

publication year

author

language

keyword

governance

(7)

water policy

(7)
Current refinement(s):
Check title to add to
marked list
The rationales of resilience in English and Dutch flood risk policies \ Journal of water and climate change [Scientific article]

We compared the governance of flood risk in England and the Netherlands, focusing on the general policies, instruments used and underlying principles. Both physical and political environments are important in explaining how countries evolved towards ...

Kennisagenda zoetwatervraagstukken : good governance [Presentation]

Buuren, A. van (2014). Kennisagenda zoetwatervraagstukken - good governance, Workshop zoetwaterinnovatie, 12 mei. Governance als thema, of als aspect? Governance als instrumentatie of als structurerend principe? Leren van toekomstscenario's: – Denk i ...

Changing climate, changing frames : Dutch water policy frame developments in the context of a rise and fall of attention to climate change \ Environmental science & policy [Scientific article]

Water management and particularly flood defence have a long history of collective action in low-lying countries like the Netherlands. The uncertain but potentially severe impacts of the recent climate change issue (e.g. sea level rise, extreme river ...

Water management and water governance in a changing climate : experiences and insights on climate change adaptation in Europe, Africa, Asia and Australia [PhD thesis]

Modern societies are confronted with persistent problems of great complexity and unpredictability. These problems lead to critical situations, such as water and climate crises. Adaptive management is becoming a leading concept and a key mechanism to ...

Changing climate, changing frames; the role of frame interactions in Dutch water safety policy \ Proceedings of the 6th International Conference in Interpretive Policy Analysis, 23-25 June 2011, Cardiff, United Kingdom [Conference proceedings]

Both climate change and water safety are textbook examples of wicked problems. Due to the ambiguous knowledge bases and contested values characterizing these problems, frame differences among stakeholders and participants often result in severe polit ...

Adaptive water management and policy learning in a changing climate : a formal comparative analysis of eight water management regimes in Europe, Africa and Asia \ Environmental policy and governance [Scientific article]

This article provides an evidence‐based and policy‐relevant contribution to understanding the phenomenon of policy learning and its structural constraints in the field of river basin management, in particular related to coping with current and future ...

Het 'adaptieve vermogen' van het ontwerp Nationaal Waterplan : in hoeverre bevordert het ontwerp Nationaal Waterplan het vermogen van de Nederlandse samenleving om zich aan te passen aan klimaatverandering? [Monograph]

Het adaptatiewiel is door Kennis voor Klimaat toegepast op het te voeren waterbeleid (Nationaal Waterplan, 2008) in Nederland. In de inspraakreactie levert KvK commentaar op het NWP, maar wijst ook de sterke kanten van het ontwerp Nationaal Waterplan ...
Check title to add to
marked list