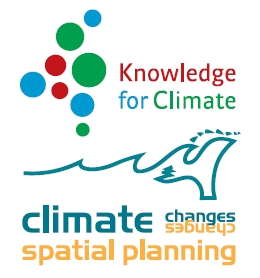 programme

theme

project

publication type

publication year

author

language

keyword
Current refinement(s):
Check title to add to
marked list
How mainstream is mainstreaming? : the integration of climate adaptation into urban policy [PhD thesis]

Hoewel een toenemend aantal gemeenten zich bewust is van de eventuele gevolgen van klimaatverandering en hun mogelijke rol in het organiseren van klimaatadaptatie, komt de planning en uitvoering van adaptatiemaatregelen slechts langzaam op gang. Vers ...

Water management and water governance in a changing climate : experiences and insights on climate change adaptation in Europe, Africa, Asia and Australia [PhD thesis]

Modern societies are confronted with persistent problems of great complexity and unpredictability. These problems lead to critical situations, such as water and climate crises. Adaptive management is becoming a leading concept and a key mechanism to ...
Check title to add to
marked list