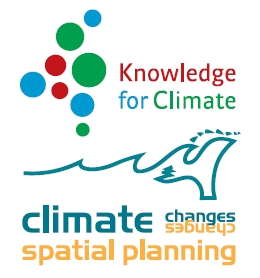 programme

theme

project

publication type

publication year

author

language

keyword
Current refinement(s):
Check title to add to
marked list
Analytical lenses on barriers in the governance of climate change adaptation \ Mitigation and adaptation strategies for global change : an international journal devoted to scientific, engineering, socio-economic and policy responses to environmental change [Scientific article]

Barriers to adaptation have become an important concept in scientific and political discussions in the governance of climate change adaptation. Over the past years, these discussions have been dominated by one analytical lens in examining barriers an ...

Doorbraakvrije dijken: een nadere verkenning [Monograph]

Tijdens een studiedag over 'Dijken voor de toekomst', die KvK-Thema 1 in november 2011 samen met STOWA had georganiseerd, werd duidelijk dat veel discussie over 'praktisch doorbraakvrije' dijken het gevolg is van verschillende beelden, mede veroorzaa ...

Are we learning-by-doing policy experiments? : a quantitative assessment of how the institutional design of a policy experiment influences policy learning for climate adaptation [Monograph]

An extensive review of the policy science and adaptive management literature reveals that little theoretical and empirical scholarship has been conducted to investigate the role of experiments in policy making and how they relate to policy learning. ...

How mainstream is mainstreaming? : the integration of climate adaptation into urban policy [PhD thesis]

Hoewel een toenemend aantal gemeenten zich bewust is van de eventuele gevolgen van klimaatverandering en hun mogelijke rol in het organiseren van klimaatadaptatie, komt de planning en uitvoering van adaptatiemaatregelen slechts langzaam op gang. Vers ...

Governance van klimaatadaptatie: handelingsperspectieven [Monograph]

Het boek dat voor u ligt is ontstaan uit een unieke samenwerking tussen kopstukken uit de werelden van beleid en wetenschap. Ontstaan uit de gedachte "het consortium doet goed en interessant onderzoek, maar er is meer aandacht nodig voor de vertaling ...

Governance klimaat en bestuur [Monograph]

Onderzoekers, beleidsmakers en ondernemers werkten in Kennis voor Klimaat samen aan manieren om Nederland klimaatbestendiger te maken. Binnen het thema Governance zijn methodes bedacht en geanalyseerd om in verschillende samenwerkingverbanden adaptat ...

Integrated, transboundary climate-adaptation governance : exploring essential steps for the development of a cross-border and integrated climate-adaptation strategy [Monograph]

Met behulp van een literatuurstudie is gezocht naar de noodzaak en mogelijkheden voor een grensoverschrijdende en geïntegreerde aanpak van klimaatverandering. Tevens is een analyse verricht van de methoden van 'best practices' op het gebied van klima ...

De klimaatprofessor wordt weer gehoord : Pier Vellinga : hoofdrolspelers \ H twee O : tijdschrift voor watervoorziening en afvalwaterbehandeling [Article]

Interview met de directeur van het tijdelijk onderzoeksprogramma "Kennis voor Klimaat". De hoogleraar Pier Vellinga ziet een kentering: het klimaatprobleem wordt weer serieus genomen. En wat nog mooier is: steeds meer partijen zien oplossingen en heb ...

Participation under a spell of instrumentalization? Reflections on action research in an entrenched climate adaptation policy process \ Critical policy studies [Scientific article]

The article discusses action research in a Dutch intergovernmental project group DV2050. That group was to assess the effects of climate change and soil subsidence on the regional water system and to propose adaptive policies to increase regional wat ...

Rethinking barriers to adaptation: mechanism-based explanation of impasses in the governance of an innovative adaptation measure \ Global environmental change : human and policy dimensions [Scientific article]

Many of the possible barriers in the governance of climate change adaptation have already been identified and catalogued in the academic literature. Thus far it has proven to be difficult to provide meaningful recommendations on how to deal with thes ...

Explaining and overcoming barriers to climate change adaptation \ Nature climate change [Scientific article]

The concept of barriers is increasingly used to describe the obstacles that hinder the planning and implementation of climate change adaptation. The growing literature on barriers to adaptation reveals not only commonly reported barriers, but also co ...

Measuring social learning in participatory approaches to natural resource management \ Environmental policy and governance [Scientific article]

The role of social learning as a governance mechanism in natural resource management has been frequently highlighted, but progress in finding evidence for this role and gaining insight into the conditions that promote it are hampered by the lack of o ...

Facetten van participatie : reflectie workshop [Presentation]

Bijdrage aan de bijeenkomst van 7 oktober 2014, Groningen.

Symposium Governance of Adaptation [Presentation]

Highlights of the symposium 'The governance of adaptation to climate change', 31 oktober, Paushuize Utrecht.

Developing robust governance strategies for uncertain futures : a combined backcasting and exploratory scenarios methodology [Presentation]

Presentation at Norwich Conference Earth System Governance. Norwich, UK, 1-3.7.2014

Towards a systematic framework for the analysis of environmental policy integration \ Environmental policy and governance [Scientific article]

Environmental policy integration (EPI) refers to the incorporation of environmental concerns in non-environmental policy sectors. EPI aims to avoid conflicts between environmental and other policy objectives and to enhance environmental policy by dir ...

A method for the deliberate and deliberative selection of policy instrument mixes for climate change adaptation \ Ecology & society : a journal of integrative science for resilience and sustainability [Scientific article]

Policy instruments can help put climate adaptation plans into action. Here, we propose a method for the systematic assessment and selection of policy instruments for stimulating adaptation action. The multi-disciplinary set of six assessment criteria ...

Implementatie Canvas : Beleidsarangementen voor Meegroei-concepten [Presentation]

Brugge, R. van der, Ellen, G.J., Horst, S. van der (2014). Implementatie Canvas, Praktijkconferentie governance van klimaatadaptatie, 13 maart. Kennismaken met het tool Implementatiecanvas : Inzicht krijgen in de implementatie van klimaatadaptatiemaa ...

Governance-scenario voor zoetwater: what if... [Presentation]

Kennistransfer Klimaat Broekhoven, S. van, Verkerk, J., Buuren, A. van (2014). Governance-scenario voor zoetwater: what if..., Praktijkconferentie governance van klimaatadaptatie, 13 maart. Scenario's en klimaatadaptatie: scenario's belangrijk instru ...

Visualisatie van klimaatinformatie [Presentation]

Groot, M. de (2014). Visualisatie van klimaatinformatie, Praktijkconferentie governance van klimaatadaptatie, 13 maart. Waarom klimaatadaptatie nog geen common practice is voor gemeenten. Geschetst aan de hand van kwetsbaaarheidskaart van de regio Ha ...
Check title to add to
marked list