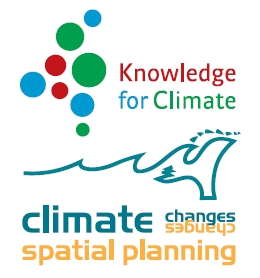 programme

theme

project

publication type

publication year

author

language

keyword

achterhoek

(5)

land use

(5)
Current refinement(s):
Check title to add to
marked list
Simulating the expansion of large-sized farms in rural Netherlands: a land exchange model \ Multi-agent-based simulation XIV : International Workshop, MABS 2013, Saint Paul, MN, USA, May 6-7, 2013, Revised selected papers [Conference proceedings]

This paper introduces a data-driven agent-based simulation model of rural land exchange in the Netherlands. The model development process is part of an ongoing research program aiming at understanding the effects of climate change and socioeconomic d ...

Landgoed en waterpark Het Lankheet [Presentation]

Jehee, L. (2014). Landgoed en waterpark Het Lankheet, Werkbijeenkomst Hoge Zandgronden, 16 mei. Bijdrage aan ontwikkelingen in het waterbeheer. Landgoed BV: 500 ha waarvan 380 ha bos, natuur en heide en 120 ha landbouwgrond, erven en wegen •Waterpark ...

Impacts of climate and socio‐economic change on economic viability and land use of dairy farms in 'de Baakse Beek', the Netherlands [Student report]

Climate change happens in the broader context of society. Together, climate and socio-economic change will affect the economic viability and land use of Dutch dairy farms. Effective agricultural and environmental policies are required to enable adapt ...

Strategieën voor klimaatveranderingen op de zandgronden in Gelderland cases: Baakse Beek en Blauwe Bron [Fact sheet]

Er is veel bekend over bodem, water en landgebruik van de afgelopen 30-40 jaar. Er is ook bekend wat de opgaven voor natuur, landbouw en water zijn voor de korte termijn. Het is niet bekend of na realisatie van deze opgaven het gebied ook klimaatbest ...

Klimaatverandering op de hoge zandgronden: effecten en adaptatie : betekenis van klimaatverandering voor het landelijk gebied in de provincie Gelderland : een uitwerking voor de gebiedsontwikkeling in Baakse Beek en Blauwe Bron [Brochure]

Doel van het project: kennis uitwisselen over klimaatverandering en functies in het landelijk gebied. Tussen wetenschap en de praktijk van gebiedsontwikkeling. Daarnaast: vanuit de gebiedsontwikkeling onderzoeksvragen formuleren voor vervolgonderzoek ...
Check title to add to
marked list