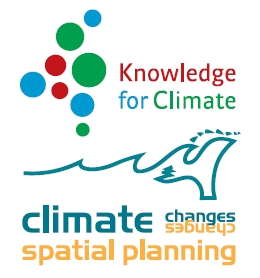 programme

theme

project

publication type

publication year

author

language

keyword
Current refinement(s):
Check title to add to
marked list
De invloed van ruimtelijke factoren op krimpregio's [Student report]

Lange tijd is er in de (Nederlandse) politiek een focus geweest op groei, zowel groei van de economie en groei van de bevolking. Daar kwam in 2006 echter verandering in toen een rapport van Derks de Nederlandse politiek wakker schudde met een rapport ...

Randstad moet functies stapelen \ Binnenlands bestuur : onafhankelijk weekblad voor functionarissen bij lagere overheden en daarop betrokken departementen [Article]

Nederland staat op een planologisch omslagpunt. De context van ruimte- en vervoersvraagstukken is sterk veranderd door de klimaatcrisis, internationale concurrentie en toenemende concentratie van de bevolking in de Randstad. 'Functiestapeling' wordt ...

Ex-ante impact assessment: participative concepts versus modelling approaches for operational policy advice [Presentation]

PowerPoint presentation given at the XIIIth Congress of the European Association of Agricultural Economists, 30 August-2 September 2011, Zurich, Switzerland. Theme of the congress: Change and Uncertainty, Challenges for Agriculture, Food and Natural ...

De drijvende kracht van mobiliteit : achtergrondstudie bij de vervaardiging van een nieuw Lumos model [Monograph]

Dit rapport is gericht op het beschrijven van (voor een nationaal ruimtelijk model) relevante relaties tussen enerzijds verkeer en vervoer en anderzijds ruimtelijke ordening. Door middel van kwalitatieve scores zal steeds worden getracht de mate en d ...

Building with economic nature : market based instruments for risk management to promote spatial adaptation to climate change [Monograph]

Het huidige overstromingsrisicobeheer in Nederland wordt geconfronteerd met drie uitdagingen. De eerste is het prijskaartje dat hangt aan de aanpassingen die nodig zijn doordat de kans op extreme gebeurtenissen is toegenomen. De tweede uitdaging is d ...

Integration of present and future accessibility levels as spatially continuous utility factors in Land Use Scanner [Monograph]

In 2010 the PBL updated the socalled Land Use Scanner. The integrated accessibility calculation method and its features will be presented in this paper. This report starts with an overview of Land Use Scanner, the role of accessibility in land use ch ...

Een delta in beweging : bouwstenen voor een klimaatbestendige ontwikkeling van Nederland [Monograph]

Het Planbureau voor de Leefomgeving (PBL) is in 2008 door het toenmalige ministerie van VROM verzocht om een onderzoek uit te voeren naar de mogelijkheden voor een klimaatbestendige ruimtelijke ontwikkeling van Nederland. In 2009 heeft het PBL een ee ...

Klimaataspecten in planm.e.r. voor structuurvisies: een handreiking voor de praktijk [Monograph]

Centraal in deze handreiking staat de link tussen klimaatkennis uit het programma Klimaat voor Ruimte en strategisch ruimtelijk beleid via de planm.e.r.. Het doel van de handreiking is de toegankelijkheid van klimaatkennis uit Kennisprogramma Klimaat ...

NRC debat Water [Presentation]

NRC debat Water, 1 november (2011). In de Rode Hoed, Amsterdam op 1 nov. 2011. Presentatie Pier Vellinga, Wageningen UR.

Building the Netherlands climate proof: urban areas [Monograph]

Klimaatverandering heeft tot gevolg dat de weersomstandigheden veranderen, en dientengevolge ook de geofysische omstandigheden en de kwaliteit en veiligheid van onze woon- en werkomgeving. Klimaatverandering kan dus het vestigingsklimaat voor mensen ...

Beleids- en rechtswetenschappelijke aspecten van klimaatadaptatie [Monograph]

In dit rapport worden de vragen over de wenselijke en de meest geschikte maatregelen voor adaptatie van de Nederlandse samenleving aan de klimaatverandering vanuit een geïntegreerde wetenschappelijke benadering behandeld. Aan het rapport is door vert ...

Integrated analysis of the effects of agricultural management on nitrogen fluxes at landscape scale \ Environmental pollution [Scientific article]

The integrated modelling system INITIATOR was applied to a landscape in the northern part of the Netherlands to assess current nitrogen fluxes to air and water and the impact of various agricultural measures on these fluxes, using spatially explicit ...

Dealing sensibly with climate change : from options to strategy [Presentation]

Leendert van Bree, PBL (2011). Dealing sensibly with climate change from options to strategy, gepresenteerd tijdens de Kennis- en Netwerkdag Klimaatbestendige Gemeente, 14 april, Arnhem. The Netherlands – adaptating delta through spatial planning.

RSPO 2004 - 2001 dilemma's [Presentation]

NRC debat Voedsel, 10 oktober (2011). Jan Kees Vis, Unilever, RSPO, 2004 – 2011, Dilemma's. RSPO: Roundtable on Sustainable Palm Oil

Klimaatverandering en onze voedselzekerheid [Presentation]

NRC debat Voedsel, 10 oktober (2011). Klimaatverandering en onze voedselzekerheid, Martin Kropff, Wageningen University.

Core principles and concepts in land-use modelling : a literature review \ Land-use modelling in planning practice [Scientific article]

Simulation models of land use predict or describe land-use change over space and time. Recent overviews of land-use simulation models show an overwhelming amount of different types of models and applications. In this chapter we aim, therefore, to ana ...

Explaining land-use transition in a segmented land market : potential input for Land Use Scanner \ Land-use modelling in planning practice [Scientific article]

Spatial planning policies can create segmented sub-markets for land, leading to an artificial scarcity for certain types of land use (usually urban land use) and higher land prices in that submarket, which can eventually spillover to other sub-market ...

The influences of urban morphology on the average temperature of Rotterdam city [Monograph]

To analyze influences, measurements from 4 tramlines were used that drove through the Rotterdam city centre in July and August of 2010. These tram lines measured the temperature every 20 seconds (dependent variable) on a tracked route each day. These ...

Kennis voor Klimaat nieuwsbrief. Thema 3: Klimaatbestendig maken van het platteland [Serial]

Nieuwsbrief over ontwikkelingen binnen het project 'Klimaatbestendig maken van het platteland' (Climate Adaptation for Rural Areas, CARE).
Check title to add to
marked list