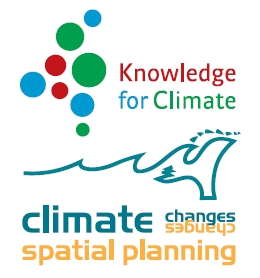 programme

theme

project

(KKF01c) Modelplatform - Tailoring

(2)

publication type

publication year

author

language

keyword
Current refinement(s):
Check title to add to
marked list
Tailoring information about climate change and its impacts [Monograph]

Resultaten van onderzoek naar klimaatverandering en de mogelijke effecten zijn vaak niet beschikbaar in een vorm waarin ze direct door anderen gebruikt kunnen worden. Gebruikers van klimaat- en impactinformatie hebben vaak ook geen goed overzicht ove ...

Modelplatform – Tailoring [Fact sheet]

Er is veel onderzoek gedaan naar klimaatverandering. Er zijn al veel data gegenereerd en beschikbaar over klimaatverandering en de effecten van klimaatverandering op hydrologie, landbouw, ecosystemen. In deze eerste fase richt dit project zich op tai ...
Check title to add to
marked list