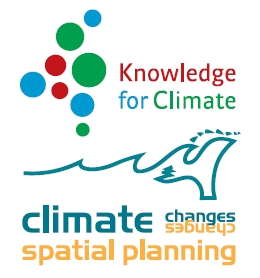 programme

theme

project

publication type

publication year

author

language

keyword
Current refinement(s):
Check title to add to
marked list
De nieuwe KNMI'14-klimaatscenario's voor Nederland \ Meteorologica [Article]

De opwarming van de aarde die wordt veroorzaakt door de uitstoot van broeikasgassen beinvloedt ook het Nederlandse klimaat, inclusief de zeespiegel. Veel van de huidige klimaattrends zullen in de toekomst doorzetten en maken het noodzakelijk om na te ...

Methodieken van KNMInext [Presentation]

Presentatie over methodieken die KNMI hanteert t.a.v. scenario's en de constructie van nieuwe tijdseries. Dertig-jaars klimaatperiode wordt opgedeeld in 5-jaars periodes. Per scenario wordt dan een top 10 gekozen die modelrange opspant.

Wind en regen in de toekomst - wat zeggen de KNMI'14 scenario's? [Presentation]

Presentatie tijdens providersoverleg bij KNMI.

KNMI'14 klimaatscenario's? : stakeholders-meeting Visserij [Presentation]

Presentatie tijdens stakeholders meeting NAS visserij.

Introductie KNMI'14 klimaatscenario's [Presentation]

Presentatie tijdens providersoverleg bij KNMI.

KNMI'14 climate scenario's for the Netherlands [Brochure]

KNMI'14 climate scenarios for the Netherlands How does our climate change and what are the impacts?

KNMI'14 klimaatscenario's voor Nederland [Brochure]

KNMI'14-klimaatscenario's voor Nederland Hoe verandert ons klimaat en wat zijn de gevolgen?

KNMI' 14 : klimaatscenario's voor Nederland : leidraad voor professionals [Monograph]

Als de klimaatverandering volgens de scenario's groot is ten opzichte van de verandering door natuurlijke variaties, dan verschilt het klimaat in de toekomst duidelijk van dat in de afgelopen eeuw. Als de klimaatverandering volgens de scenario's rela ...

Simulating future changes in the urban heat island effect based on an integration of socio-economic and climate scenarios \ Adaptation Frontiers : conference on European Climate Adaptation Research and Practice, Lisbon 10-12 March, 2014 [Conference proceedings]

Many examples exist of studies that aim to measure the urban heat island effect using different data sources such as satellite images, weather stations and mobile devices. Yet, few studies explain local variation in the observed temperatures and appl ...

Interactieve klimaatatlas regio Haaglanden [Map]

In het kader van het opstellen van de Regionale Adaptatie Strategie (RAS) Haglanden is een interactieve klimaatatlas voor de regio Haaglanden ontwikkeld. Deze digitale tool bevat overzichtskaarten die inzicht geven in de verschillende klimaateffecten ...

Klimaatrisico's en -kansen voor de landbouw [Monograph]

Deze studie heeft als doel om de effecten van klimaatverandering op de land- en tuinbouw in kaart te brengen, in de huidige situatie en voor de (midden)lange termijn (2050). Op basis daarvan worden de risico's en kansen voor de sector geïdentificeerd ...

Inspiratiedocument klimaatadaptatie grote rivieren [Monograph]

Inspiratiedocument over klimaatadaptatie langs de Rijn, Maas, Waal, Nederrijn, IJssel, Merwede en Lek. Het blikt vooruit naar handelingsperspectieven voor de langere termijn (2050-2100). Beschouwend. Op basis van een 16-tal vertrouwelijke bilaterale ...

Model-based decision support for adaptation pathways: a proof of concept [Monograph]

Dit rapport presenteert de resultaten van het toepassen van verkennend modelleren op een zoetwater case. Verkennend modelleren is een manier om modellen te gebruiken ter ondersteuning van besluitvorming onder diepe onzekerheid. Om deze methode te dem ...

Climate services in the Rhine basin: with special focus on climate data for hydrological impact studies in Germany and the Netherlands [Monograph]

Climate services have been set up to answer the growing requirements for information related to climate change by a variety of stakeholders ranging from government agencies, the private sector to academia, for the purpose of interpreting and applying ...

KNMI '14 : climate scenarios for the Netherlands : a guide for professionals inclimate adaption [Monograph]

KNMI presents the KNMI'14 climate scenarios: four new scenarios for future climate change in the Netherlands. Each scenario provides a consistent picture of the changes in 12 climate variables, including temperature, precipitation, sea level, and win ...

KNMI'14: climate change scenarios for the 21st Century – a Netherlands perspective [Monograph]

This report documents and motivates the KNMI'14 climate change scenarios. It has an intermediate status, implying that the current content of the document can be considered to be final, but that additional components on applications and spin-off issu ...

Gebiedsstudie Rotterdam Noord : INCAH Infrastructure Networks Climate Adaptation and Hotspots [Monograph]

Kwetsbaarheidsanalyse van infrastructuur voor klimaatverandering, gebiedsstudie voor Rotterdam-Noord. Een scenario is gebruikt met een overstroming, waarbij we op dag vijf van de overstroming hebben gekeken naar het netwerk van wegen, elektriciteit e ...

KNMI'14 : klimaatscenario's voor Nederland [Monograph]

Het KNMI presenteert de KNMI'14-klimaatscenario's: vier nieuwe scenario's voor toekomstige klimaatverandering in Nederland. Ieder scenario geeft een samenhangend beeld van veranderingen in twaalf klimaatvariabelen, waaronder temperatuur, neerslag, ze ...

Interactieve klimaatatlas Rotterdam [Map]

De interactieve klimaatatlas is gebaseerd op de klimaatscenario's van het KNMI (2006). De meteorologische variabelen zijn voor de klimaateffectatlas vertaald naar effecten op een gebied, waarbij zo goed mogelijk rekening is gehouden met lokale omstan ...

De invloed van het veranderend landgebruik op de hydrologie : een koppeling tussen de Ruimtescanner en het Nationaal Hydrologisch Instrumentarium [Student report]

In dit onderzoek is de invloed van landgebruikverandering op het gevoerde waterbeheer, de verdamping en de grondwaterstand onderzocht. Hierbij is gestart met een literatuuronderzoek waarbij de relatie tussen het landgebruik en de hydrologie is bescho ...
Check title to add to
marked list