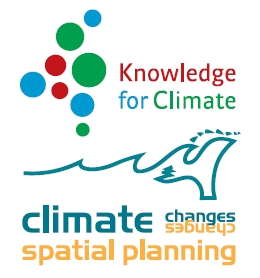 programme

theme

project

publication type

publication year

author

language

keyword
Current refinement(s):
Check title to add to
marked list
IEC integration with urban heat storyline and the process of visualisation [Brochure]

The Information Enrichment Chain (IEC) is an approach to support information transfer for adaptation planning. It provides a step-wise method to get from the information needs of users to a map presentation of a climate indicator

KNMI'14 climate scenario's for the Netherlands [Brochure]

KNMI'14 climate scenarios for the Netherlands How does our climate change and what are the impacts?

KNMI'14 klimaatscenario's voor Nederland [Brochure]

KNMI'14-klimaatscenario's voor Nederland Hoe verandert ons klimaat en wat zijn de gevolgen?

Exhibitors and sponsors [Brochure]

Related to conference Deltas in Times of Climate Change II, Rotterdam, september 2014

Verzekeren van overstromingsschade [Brochure]

In deze deltafact wordt inzicht gegeven in de manier waarop in Nederland nu met de schade als gevolg van overstromingen wordt omgegaan, en wordt een overzicht gegeven van de argumenten die leiden tot de verschillende stellingnames. Zo blijkt bijvoorb ...

Climate proof cities [Brochure]

As dynamic systems where many people live and work, cities are vulnerable to the consequences of climate change. They run an increased risk of flooding, droughts and heat waves. Adaptation of urban patterns, public space and water systems, and constr ...

Climate proof flood risk management [Brochure]

Brochure about 'Climate Proof Risk Management', one of the eight research themes of 'Knowledge for Climate'. It gives an overview of vision, aims, topics, insights, case studies, and cooperation with stakeholders on hotspots.

Climate proof fresh water supply [Brochure]

Climate change will affect the supply of fresh water to the population and to economic sectors in many deltas around the world. Also the Netherlands will have to adapt to a growing mismatch between water demand and supply. The central issue is: what ...

Infrastructure networks climate adaptation and hotspots [Brochure]

The objective of the research programme 'Infrastructure Networks Climate Adaptation and Hotspots' (INCAH) is to gain insight into the effects of climate change on the Dutch transport, energy and drinking water infrastructures. These risks can be redu ...

High-quality climate projections [Brochure]

Climate change is a global phenomenon, but most impacts are felt at the regional and local scale. To be able to analyse the impact of climate change, researchers require high quality information on regional climate, now and in the future. This resear ...

Governance of adaptation [Brochure]

This collaborative action research programme analyses, develops and tests governance arrangements that can contribute to developing and implementing adaptation options, and to increasing the adaptive capacity of society so that future climate changes ...

Kenniscocreatie naar productieve samenwerking tussen wetenschappers en beleidsmakers [Brochure]

Steeds vaker wordt erkend dat er interactie tussen verschillende vormen van kennis nodig is om problemen het hoofd te bieden. Dat betekent dat mensen met zeer verschillende achtergronden moeten samenwerken, wat niet makkelijk is. Dit boek gaat over d ...

Decision support tools [Brochure]

What is a good adaptation strategy and how can we design it? What tools can be used to support the process of planning adaptation strategies? What is the optimal timing of adaptation measures? How can we keep options open and at the same time avoid c ...

Starting up climate business [Brochure]

Tien finalisten in de Climate Adaptation Business Challenge, een initiatief van Kennis voor Klimaat en Climate-KIC, hebben een businessplan uitgewerkt voor hun klimaatinnovatie

Matchmaking event, business challenge, 21 May 2013 [Brochure]

MatchMaking event with: 1. Programme; 2. Pitches; 3. Participants

Bouwstenen voor klimaatadaptatiestrategieën in de regio Rotterdam [Brochure]

Inzicht in de effecten die klimaatverandering heeft voor de regio is van groot belang voor het voortbestaan ervan. Tegelijkertijd is de regio nu veilig en leefbaar. De vraag is daarom vooral: "Hoe kan de regio Rotterdam ook in de toekomst veilig, lee ...

Climate adaptation for rural areas [Brochure]

Leaflet about 'Knowledge for Climate Theme 3: Climate Adaptation for Rural Areas', explaining its aims, research questions, insights, and case studies.

Op weg naar KNMI'13 klimaatscenario's voor Nederland [Brochure]

Waarom nieuwe klimaatscenario's en wanneer? • Nieuwe wetenschappelijke inzichten: het IPCC bundelt deze in assessmentrapporten. In september 2013 komt het rapport over het klimaatsysteem (WG1) uit. De KNMI'13 scenario's geven een vertaling van deze i ...

Knowledge for Climate : Dutch climate adaptation research [Brochure]

Adaptation options and their feasibility can best be examined in national and regional settings, since that is where one finds the knowledge and experience for effective intervention strategies. This is why we focus on a limited number of places: the ...

Delta Alliance Young Professionals Award [Brochure]

The "who - what - how" aspects behind the award for young professionals.
Check title to add to
marked list