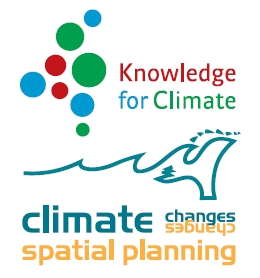 programme

theme

project

publication type

publication year

author

language

keyword
Current refinement(s):
Check title to add to
marked list
Climate atlas Bangladesh [Map]

Simulation of temperature and precipitation under different scenarios for the years 2050 and 2085

Interactieve klimaatatlas regio Haaglanden [Map]

In het kader van het opstellen van de Regionale Adaptatie Strategie (RAS) Haglanden is een interactieve klimaatatlas voor de regio Haaglanden ontwikkeld. Deze digitale tool bevat overzichtskaarten die inzicht geven in de verschillende klimaateffecten ...

Interactieve klimaatatlas Rotterdam [Map]

De interactieve klimaatatlas is gebaseerd op de klimaatscenario's van het KNMI (2006). De meteorologische variabelen zijn voor de klimaateffectatlas vertaald naar effecten op een gebied, waarbij zo goed mogelijk rekening is gehouden met lokale omstan ...

Interactieve trendanalyse Vallei en Veluwe [Map]

Deze interactieve atlas schetst de effecten van een veranderend landgebruik en klimaat. Daarbij wordt gebruik gemaakt van diverse klimaatscenario's.
Check title to add to
marked list