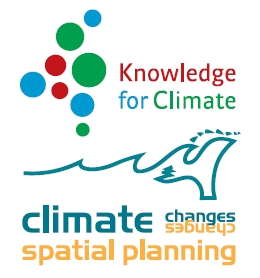 programme

theme

project

publication type

publication year

author

language

keyword
Current refinement(s):
Check title to add to
marked list
Saline groundwater - surface water interaction in coastal lowlands [PhD thesis]

Door de lange reistijden van water in de ondergrond wordt de zoet-zoutverdeling in het grondwater in de Nederlandse kustregio nog in belangrijke mate bepaald door de Holocene ontwikkeling van dit gebied. Een beter begrip van de invloed van de landsch ...

System robustness analysis in support of flood and drought risk management [PhD thesis]

Floods and droughts cause increasingly large impacts on societies worldwide. The probability of these extreme events is also expected to increase due to climate change. Water management primarily tries to protect against floods and droughts, for exam ...

Fostering climate resilient electricity infrastructures [PhD thesis]

In de afgelopen jaren hebben meerdere dramatische storingen in elektriciteitsinfrastructuren plaatsgevonden die werden veroorzaakt doordat de weersomstandigheden kortetermijnafwijkingen van de normen vertoonden. Een groeiende hoeveelheid onderzoek du ...

Field and model investigations of freshwater lenses in coastal aquifers [PhD thesis]

A major problem of sustaining freshwater supply from freshwater lens is the invasion of saline groundwater into a fresh groundwater body. In many coastal areas saltwater intrusion has led to well closure and reduced freshwater supply. Furthermore, in ...

Responsible climate change adaptation : exploring, analysing and evaluating public and private responsibilities for urban adaption to climate change [PhD thesis]

De doelstelling van dit proefschrift is: Het verkennen, analyseren en evalueren van bestaande en alternatieve arrangementen tussen publieke en private partijen voor de drie belangrijke stedelijke klimaatadaptatie thema's van waterveiligheid, waterber ...

How mainstream is mainstreaming? : the integration of climate adaptation into urban policy [PhD thesis]

Hoewel een toenemend aantal gemeenten zich bewust is van de eventuele gevolgen van klimaatverandering en hun mogelijke rol in het organiseren van klimaatadaptatie, komt de planning en uitvoering van adaptatiemaatregelen slechts langzaam op gang. Vers ...

Salt marshes for flood protection : long-term adaptation by combining functions in flood defences [PhD thesis]

In deze dissertatie die zich vooral richt op het Waddengebied, worden een aantal innovatieve concepten verkend, die functies zoals natuur en landschap combineren met het beschermen tegen overstroming. Er wordt met name gefocust op de rol van kwelders ...

Private flood mitigation measures in a changing risk environment [PhD thesis]

This thesis examines the contribution that private flood mitigation measures can make to a changing risk and risk management environment in terms of their damage-reducing potential and their level of implementation.

Mapping, modelling and discussing rural development options [PhD thesis]

Onzekerheid over hoe de ontwikkelingen op het platteland van invloed zijn op het ecologische en sociale systemen, en de noodzaak om de problemen van het platteland op te lossen vereist onderzoek naar de factoren die bijdragen aan plattelandsontwikkel ...

Water management and water governance in a changing climate : experiences and insights on climate change adaptation in Europe, Africa, Asia and Australia [PhD thesis]

Modern societies are confronted with persistent problems of great complexity and unpredictability. These problems lead to critical situations, such as water and climate crises. Adaptive management is becoming a leading concept and a key mechanism to ...

Weather and travel behaviour [PhD thesis]

The aim of this thesis is to quantify the impacts of weather on travel behaviour, and on the basis of these findings suggest policy measure for the Dutch government to take possible corrective measures in transport management during various weather c ...
Check title to add to
marked list