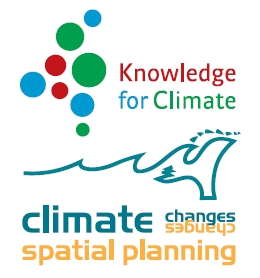 programme

theme

project

publication type

publication year

author

language

keyword
Current refinement(s):
Check title to add to
marked list
Intensiteit van extreme neerslag in een veranderend klimaat \ Meteorologica [Article]

Intense buien hebben een grote invloed op de maatschappij en gaan vaak vergezeld met heftige meteorologische verschijnselen zoals onweer, hagel, windstoten, windhozen en tornado's. Ze kunnen aanleiding geven tot lokale wateroverlast, beperkingen in h ...

Dwarswind meten met een scintillometer \ Meteorologica [Article]

Voor vliegtuigen is het gevaarlijk te landen of op te stijgen wanneer er een harde dwarswind op de landingsbaan staat. Het nadeel van conventionele methoden om de dwarswind te meten is het feit dat er sprake is van slechts een puntmeting die niet rep ...

Water management and water governance in a changing climate : experiences and insights on climate change adaptation in Europe, Africa, Asia and Australia [PhD thesis]

Modern societies are confronted with persistent problems of great complexity and unpredictability. These problems lead to critical situations, such as water and climate crises. Adaptive management is becoming a leading concept and a key mechanism to ...

Integrated assessment of adaptation to climate change in Flevoland at the farm and regional level [Monograph]

A key objective of the AgriAdapt project is to assess climate change impacts on agriculture including adaptation at regional and farm type level in combination with market and technological changes. More specifically, the developed methodologies enab ...

Modelling and observing urban climate in the Netherlands [Monograph]

Volgens de klimaatscenario's van het KNMI uit 2006 zal de gemiddelde temperatuur in Nederland in de komende decennia verder stijgen. Hittegolven zullen naar verwachting vaker voorkomen en de intensiteit van met name zomerse buien kan toenemen. In ste ...

Position paper on collaborative action research: foundations, conditions and pitfalls [Monograph]

This position paper serves as an introductory guide to designing and facilitating an action research process with stakeholders in the context of climate adaptation. Specifically, this is aimed at action researchers who are targeting at involving stak ...

Exploring the urban heat island intensity of Dutch cities : assessment based on a literature review, recent meteorological observation and datasets provide by hobby meteorologists [Monograph]

In the present study, an up-to-date assessment of the current Urbana Heat Island (UHI)-intensity in urban areas in the Netherlands has been made. The underlying question is whether or not thermal comfort will be a critical issue considering urbanizat ...

Omgaan met hittestress en wateroverlast in de stad : gemeenten minder bezorgd dan wetenschappers \ Milieu : opinieblad van de Vereniging van Milieuprofessionals [Article]

Klimaatverandering kan verschillende risico's met zich meebrengen, zoals toename van hittestress en wateroverlast. Wetenschappelijk onderzoek richt zich doorgaans op het inzichtelijk maken van deze risico's en de ontwikkeling van adaptatiemaatregelen ...

Eerste generatie oplossingen voor de lange termijn waterveiligheid in de Rijn-Maasmonding : deelrapport verkenning van effecten op natuur [Monograph]

Deze studie is een eerste verkenning naar de effecten van de verschillende oplossingsrichtingen binnen Deelprogramma Rijnmond Drechtsteden op de natuur in de Rijn- Maasmonding. Met behulp van waterstands- en ecologische modelleringen (SOBEK en HABITA ...

An integrated research programme in the Netherlands [Presentation]

Climate Proof Cities "Climate change adaptation in the urban environment: an integrated and multi-scale approach." Consortium • 13 PhD students + researchers • Knowledge institutes (applied) and universities (research)

A heat robust city : case study designs for two neighbourhoods in the Netherlands \ Proceedings SB11 - World Sustainable Building Conference, Helsinki [Conference proceedings]

This paper introduces available heat mitigation measures and their effects, and provides tools for urban design. The appliicability of the design tools is tested in a design for two existing neighbourhoods in the Netherlands.

Heat mitigation in Dutch cities by the design of two case studies \ 5th AESOP Young Academics Network Meeting 2011, the Netherlands [Conference proceedings]

The climate of a city influences health and comfort of its city dwellers and the ways in which its outdoor spaces are used. Due to a predicted global temperature rise, the climate is likely to be more uncomfortable in the Netherlands, especially in s ...

Investigating the causes of the Urban Heat Island effect in Rotterdam using WRF \ Geophysical Research Abstracts [Conference proceedings]

The meteorology of the Dutch coastal town Rotterdam has been simulated for three consecutive days during a heat wave in August 2009. In this period, the Urban Heat Island (UHI) effect for Rotterdam was relatively strong, amounting to a temperature di ...

Heat strain in elderly during heat waves in The Netherlands \ XIV International Conference on Environmental Ergonomics. Nafplio, Greece [Conference proceedings]

It is well documented that high ambient temperatures causes an increase in morbidity and mortality. Particularly elderly of over 75 years old are vulnerable for heat stress. Mackenbach et al. (1997) showed that an additional 10 elderly die every week ...

Governance tools for climate change adaptation \ SENSE PhD Training School on the Human Dimensions of Global Environmental Change , 26-29 september 2011, Amsterdam. [Conference proceedings]

This paper presents a literature study on governance strategies for housing associations, resulting in a comprehensive list of measures. As a reference for the governance of climate change adaptations, literature on environmental governance is used. ...

Zelfvoorzienendheid in zoetwatervoorziening : utopie of… : verslag inspiratiedag zelfvoorzienendheid 6 oktober 2011 [Monograph]

Ruim 80 aanwezigen namen deel aan deze dag om samen te onderzoeken wat de kansen voor een meer regionale of lokale zelfvoorzienendheid zijn bij het oplossen van zoetwatertekorten nu en in de toekomst. Invalshoek was zowel vanuit de praktijk als de ke ...

Resultaten gewasteelt onder verschillende zoutbehandelingen op proefveld de Petten, Texel [Monograph]

Een rapport van het eerste veldseizoen op het onderzoeksveld naar zilte landbouw op proefveld de Petten op Texel, mogelijk gemaakt door stichting Zilt Perspectief: 'Het invullen van kennislacunes en het tonen van kansen voor teelt en verwerking van g ...

Uncertainty terminology [Monograph]

This document is intended to provide an overview of the wide variety of terms and concepts that are being used when discussing uncertainty. This document has been written in response to an expressed need by the Knowledge for Climate theme 2 consortiu ...

Flood damage modelling on a global scale: exposure and trends, 1970–2050 [Poster]

Poster presented at the Practical Flood Research Seminar Series 2 – Expanding our communication 'tool kits': the scope for decision support tools in flood risk management, 8th April 2011, University of Oxford, Oxford, U.K.

'Droogte en verzilting in extreem droge zomers' [Monograph]

Onderzoek naar hoe het watersysteem reageert op een extreem droge zomer. Het huidige weerbeeld sluit daar bij aan. Het is erg droog in Nederland voor deze tijd van het jaar. Er is tot nu toe sinds maart minder neerslag gevallen dan in het recordjaar ...
Check title to add to
marked list