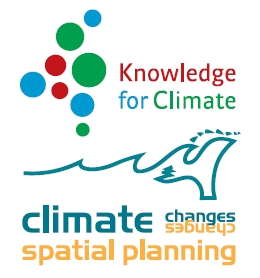 programme

theme

project

publication type

publication year

author

language

keyword
Current refinement(s):
Check title to add to
marked list
Fietsen door weer en wind : een analyse van de invloed van weer en klimaat op fietsgebruik \ Tijdschrift voor vervoerswetenschap : kwartaalschrift van de Stichting Nederlands Vervoerswetenschappelijk Instituut [Article]

Een analyse van de invloed van weer en klimaat op fietsgebruik.

Van participatie naar zelforganisatie: over het verschuivende initiatief voor ruimtelijke ontwikkeling \ Balkan in de polder : naar organische gebiedsontwikkeling in Nederland? [Article]

Climate adaptation in the city of Jakarta \ Climate adaptation and flood risk in coastal cities [Scientific article]

Flood risk modelling \ Climate adaptation and flood risk in coastal cities [Scientific article]

Het warmte-eiland effect en thermisch comfort in Nederlandse steden \ Meteorologica [Article]

Een normatief kader voor het omgevingsrecht \ Naar een nieuw omgevingsrecht [Book chapter]

Zoetwaterbellen in zoute ondergrond : B-E De Lier en KWR verbeteren techniek \ Vakblad voor de bloemisterij [Article]

B-E De Lier en KWR hebben een techniek bedacht om zoet water op te slaan in een zoute ondergrond. Als het werkt, zou het veel problemen oplossen. Kwekerij Van der Goes uit Nootdorp gaat het uitproberen.

Meer bytes, minder beton : 3Di Waterbeheer [thema innovatie] \ Het waterschap : veertiendaags tijdschrift voor waterschapsbestuur en waterschapsbeheer [Article]

De waterschappen moeten bezuinigen, maar niet ten koste van veiligheid en de kwaliteit. Dat lijkt een onmogelijke opgave. Wie méér wil, met minder geld, moet inventief zijn. Hollands Noorderkwartier en Delfland investeren in nieuwe technologie die de ...

Adaptatie aan klimaatverandering: de regulering van ontziltingsinstallaties ten behoeve van de zoetwatervoorziening \ Milieu en recht [Article]

Dit artikel behandelt de vraag of ontziltingsinstallaties een oplossing kunnen vormen voor de drinkwaterbehoefte in West-Nederland en zo ja, hoe deze gereguleerd moeten worden. Wij onderzoeken welke materiële eisen gelden op grond van het Europese en ...

Effectgerichte normen in het omgevingsrecht : de betekenis van kwaliteitseisen, instandhoudingsdoelstellingen en emissieplafonds voor de bescherming van milieu, water en natuur [Monograph]

Het Europese milieurecht kent effectgerichte normstelling in verschillende soorten en maten. Deze normen beïnvloeden het recht en beleid in de lidstaten met betrekking tot bijvoorbeeld de luchtkwaliteit, de waterkwaliteit, Natura 2000 of emissieplafo ...

Climate adaptation and flood risk in coastal cities [Monograph]

This book presents climate adaptation and flood risk problems and solutions in coastal cities, including an independent investigation of adaptation paths and problems in Rotterdam, New York and Jakarta. The comparison draws out lessons that each city ...

Anthropogenic heat release and urban heat island effect in Rotterdam, the Netherlands [Poster]

The Urban Heat Island (UHI) effect critically influences health and comfort of inhabitants in cities. Steeneveld et al. (2011) studied UHI in the Netherlands using observations taken by hobby meteorologists.

Climate Proof Cities : midterm review [Presentation]

Climate Proof Cities: how can Dutch cities prepare for the impacts of climate change? Duration four years, budget 6.6 mln Euro, 13 PhD students, numerous researchers. Dutch research, in cooperation with: University of Manchester, Kassel University an ...

Tools for adaptation [Presentation]

The seven workpackages are explained at Midterm review KIT Amsterdam, October 4 2012. • WP1: Integrating and downscaling national socio-economic scenarios; • WP2: Assessing the economic impacts of flood risks • WP3: Interactive development of spatial ...

Sustainable buildings and street [Fact sheet]

The Case "Sustainable Buildings and Streets" focuses on climate adaptation at the micro-scale level including the outdoor environment (streets) and the indoor environment of buildings, with specific attention to outdoor and indoor heat stress. The pr ...

Neighbourhoods [Fact sheet]

The Climate Proof Cities (CPC) case of Neighbourhoods focuses on the issue of climate adaptation in neighbourhoods and districts of cities, with a main emphasis on heat. This document discusses the outline of the Neighbourhoods case, as well as detai ...

Case plan city & region [Monograph]

The case plan 'city & region' develops knowledge and insights that provide cities and regions the capability to adapt to climate change in general and the urban heat island (UHI) effect in particular. The regional case plan comprises three cases: [1] ...

Satellieten brengen stadswarmte in kaart \ Nieuwsbericht Netherlands Space Office [Article]

Het oppervlak van de 73 grootste Nederlandse steden is overdag gemiddeld 2,9 graden warmer dan het omringende buitengebied. Dat blijkt uit het hitte-eilandeffect onderzoek van Lisette Klok (TNO)

Aquifer storage and recovery as a tool for self-sufficient fresh water supply [Fact sheet]

Aquifer storage and recovery (ASR) is defined as the 'storage of water in an aquifer through a well when water is available, and the recovery by the same well during water demand'. Using this technique on a small- to medium-scale, a robust and sustai ...

Promovendi aan het woord : urban climate design engineering \ Bouwfysica [Article]

In het licht van klimaatverandering, maar ook de verdichting en uitbreiding van steden, wordt verwacht dat het microklimaat in steden zal verslechteren. Laura Kleerekoper legt haar onderzoek uit.
Check title to add to
marked list