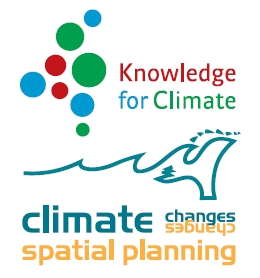 programme

theme

project

publication type

publication year

author

language

keyword
Current refinement(s):
Check title to add to
marked list
Influence of soil structure and root water uptake strategy on unsaturated flow in heterogeneous media \ Water resources research [Scientific article]

Innovaties in de delta voor de landbouw watervoorziening [Presentation]

Water in sloten in grote delen van Zeeland zijn brak tot zout: toch is landbouw mogelijk! Grondwater Nederland verzilt en verzoet!

Freshwater resources management in coastal zones in different climates [Presentation]

Fresh water and salt water: different indicators, uncertainty in research, uncertainty in policy. Different classification systems: Stuyfzand (drinking water), Wameling and Runhaar ecohydrology), Venice system (marine ecology)

Flood risk in dike-ring areas [Fact sheet]

Factsheet about a project whose scope is to investigate the reliability of decision analysis regarding the future of flood defence systems. In particular a comprehensive assessment of the currently used Cost Benefit Analysis approach is supposed to b ...

Vergroten van de zoetwatervoorraad onder kreekruggen in de Zuidwestelijke Delta - een overzicht van voorlopige onderzoeksresultaten [Poster]

Onderzoek wordt gedaan naar de zoetwatervoorziening vanuit regenwaterlenzen in het kustgebied van Nederland. De geohydrologische haalbaarheid van dit concept wordt onderzocht met een numeriek grondwatermodel. Dit model wordt gekalibreerd a.d.h.v. ver ...

Verzilting, klimaatverandering en de Kaderichtlijn Water: casestudie Schieland [Poster]

De beslisregels over wateraanvoer naar verschillende regio's worden in het deltaprogramma veelvuldig besproken in het licht van klimaatverandering. Een van deze beslisregels betreft de procedure voor Kleinschalige Water Aanvoer (KWA), ingezet in tijd ...

Water management in a more saline future: are there solutions in our water system [Poster]

Research questions from societal to scientific: what adaptation strategies are best fit to cope with a drier and more saline future? Presented at the Midterm Assessment, 4 October, Amsterdam.

Adaptation to climate change in the transport sector \ Transport reviews : a transnational transdisciplinary journal [Scientific article]

In this study, we review the literature on climate change adaptation measures in the transport sector. Many of the measures proposed are rather conceptual and far from concrete, probably due to the fact that climate change effects on transport are ei ...

Fietsen door weer en wind : een analyse van de invloed van weer en klimaat op fietsgebruik \ Tijdschrift voor vervoerswetenschap : kwartaalschrift van de Stichting Nederlands Vervoerswetenschappelijk Instituut [Article]

Een analyse van de invloed van weer en klimaat op fietsgebruik.

Nieuwsbrief infrastructure and networks [Newsletter]

Communicatie naar de stakeholders toe wordt geïntensiveerd. Stakeholders willen weten welke resultaten INCAH oplevert, ze kunnen relevante informatie aanleveren, INCAH kan stakeholders gebruiken om informatie naar buiten te brengen en om anderen geïn ...

Climate Adaptation for Rural arEas (CARE) [Presentation]

PowerPoint presentation for the midterm assessment of Knowledge for Climate Theme 3: Climate Adaptation for Rural arEas (CARE).

Adaptation for Rural arEas Climate (CARE) [Monograph]

This midterm review report presents the structure, progress and first results of the Knowledge for Climate Theme 3 research programme Climate Adaptation for Rural arEas (CARE). This research programme aims to generate the fundamental knowledge that i ...

Impact of climate change on engineered slopes for infrastructure : computer model [Monograph]

This report assesses the consequences of droughts and periods of heavy precipitation for embankments. The proposed assessment procedure couples an agro-meteorological model based on the Penmann-Monteith expression to a groundwater flow model based on ...

Adaptation to climate change risks in Dutch urban areas : stimuli and barriers \ Regional environmental change [Scientific article]

Climate change is associated with various risks, such as flooding and heat stress. So far, most research has concentrated on the identification and quantification of these risks as well as the development of adaptation measures. Yet much less is know ...

Enabling the contextualization of legal rules in responsive strategies to climate change \ Ecology & society : a journal of integrative science for resilience and sustainability [Scientific article]

The paradigm of adaptive governance is paramount in policy discourses on the mitigation and adaptation strategies of climate change. Adaptability, resilience, and cooperative approaches are promoted as the appropriate vehicles to meet the contemporar ...

Adaptive comanagement in the Venice lagoon? An analysis of current water and environmental management practices and prospects for change \ Ecology & society : a journal of integrative science for resilience and sustainability [Scientific article]

Adaptive comanagement (ACM) is often suggested as a way of handling the modern challenges of environmental governance, which include uncertainty and complexity. ACM is a novel combination of the learning dimension of adaptive management and the linka ...

Institutions for adaptation to climate change : comparing national adaptation strategies in Europe \ EPS : European political science : serving the political science community of Europe [Scientific article]

In addition to reducing greenhouse gas emissions, societies worldwide have to cope with the potential impacts of climate change. The central question of this paper is to what extent our historically grown institutions enable actors to cope with the n ...

Different levels of stakeholder participation for sustainability impact assessment tools : a comparative requirement analysis of four research approaches \ 6th International Congress on Environmental Modelling and Software (iEMSs),Leipzig, Germany, 01 - 05 July, 2012 [Conference proceedings]

In the last decade, a wide range of new modeling approaches has been developed for sustainability impact assessment. They are often based on theoretical concepts on how to cope, process and apply pre-assessments on policy and project instrument-imple ...

Policy experiments and learning : mid-term recommendations for design of experiments [Monograph]

This PhD research project is one of several projects within the Governance of Adaptation theme of the Dutch government's Knowledge for Climate programme. This report is the result of an extensive literature review on policy experiments and its recomm ...

Percepties van burgers over binnen- en buitendijks wonen [Monograph]

Dit onderzoek is bedoeld voor overheden die willen weten waar ze op moeten letten als ze met burgers willen communiceren over de risico's van wateroverlast en overstromingen in buitendijks en binnendijks gebied. Wat zijn dan punten die invloed hebben ...
Check title to add to
marked list