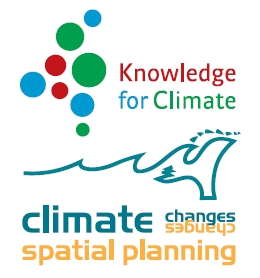 programme

theme

project

publication type

publication year

author

language

keyword
Current refinement(s):
Check title to add to
marked list
Hoe vaak komt extreme neerslag zoals op 28 juli tegenwoordig voor, en is dat anders dan vroeger? \ Weer en klimaat in Nederland [Article]

Op 28 juli vielen grote hoeveelheden neerslag in Nederland, op sommige plaatsen ontstond wateroverlast. Hoe vaak komt zoiets voor, en is dat nu vaker dan vroeger? Op basis van een eerste analyse van de meetgegevens vinden we dat de grootste hoeveelhe ...

Influencing "social norms" to promote greater climate change adaption measures, to minimize localized flooding [Poster]

Posters Deltas in Depth Theme 9: Dawn Purves, (2014). Influencing "social norms" to promote greater climate change adaption measures, to minimize localized flooding, presented at the International Conference: Deltas in Times of Climate Change II, 24- ...

Evaluating the effect of flood damage-reducing measures: a case study of the unembanked area of Rotterdam, the Netherlands \ Regional environmental change [Scientific article]

Empirical evidence of increasing flood damages and the prospect of climatic change has initiated discussions in the flood management community on how to effectively manage flood risks. In the Netherlands, the framework of multi-layer safety (MLS) has ...

Inspiratiedocument klimaatadaptatie grote rivieren [Monograph]

Inspiratiedocument over klimaatadaptatie langs de Rijn, Maas, Waal, Nederrijn, IJssel, Merwede en Lek. Het blikt vooruit naar handelingsperspectieven voor de langere termijn (2050-2100). Beschouwend. Op basis van een 16-tal vertrouwelijke bilaterale ...

Met oog op de toekomst : Regionale klimaat Adaptatie Strategie Haaglanden [Monograph]

Haaglanden heeft de ambitie om in 2050 een klimaatbestendige internationale topregio te zijn (Regionaal Structuurplan 2020). Om deze ambitie te realiseren is het van belang om rekening te houden met veranderingen in de toekomst en om nu al de kansen ...

Bouwstenen voor duurzame klimaatadaptatie in hoog Nederland [Monograph]

De afgelopen jaren is binnen het onderzoeksprogramma Kennis voor Klimaat kennis ontwikkeld over klimaatverandering en -adaptatie. Binnen de 'Hotspot Droge Rurale gebieden' (HSDR) is die kennis bijeengebracht voor de hoge zandgronden. Doordat de bodem ...

Adaptatie aan klimaatverandering in de Zuidwestelijke Delta : een langetermijnvisie (2050-2100) [Monograph]

Op basis van de inventarisatie van kwetsbaarheden en adaptatiekansen, en een aantal uitgangpunten ten aanzien van sociaaleconomische ontwikkelingen, het functioneren van de delta en grenzen die de inrichting van het gebied aan mogelijke maatregelen s ...

Visieontwikkeling regionale adaptatiestrategie [Monograph]

Bij de invulling van de hotspot Mainport Schiphol in KvK is aan de invloed van lokale weersomstandigheden veel aandacht besteed. Gezien de grote belangen die zijn gemoeid met een adequate planning en uitvoering van de luchthavenoperaties wordt een co ...

Impact of weather conditions on pipe failure: a statistical analysis \ Journal of water supply : research and technology : aqua [Scientific article]

The occurrence of pipe failures in drinking water distribution networks may be influenced by weather conditions. In this work, a statistical analysis is performed to study the correlations between weather parameters and pipe failure in the Netherland ...

Modelling the effect of climate change induced soil settling on drinking water distribution pipes \ Computers and geotechnics [Scientific article]

In the future, the more frequent occurrence of severe heat waves and long dry periods due to climate change can cause lowering of the ground water level and therefore consolidation of the soil. Consequently, increased differential settlements are exp ...

INCAH - methodology to quantify the effects of climate change on infrastructure : an application to the effect of flooding on tunnels [Monograph]

To decide where to apply measures to either mitigate or adapt to climate change and to improve the overall performance of the considered infrastructural system, it is of importance to understand the quantitative effects of expected climate change on ...

Legitimate adaptive flood risk governance beyond the dikes : the cases of Hamburg, Helsinki and Rotterdam \ Regional environmental change [Scientific article]

The paper offers an analysis of public and private responsibilities in adaptive flood risk governance arrangements, as well as of the legitimacy of the arrangements in the light of the public–private divide. A comparative case study is presented for ...

A method for the deliberate and deliberative selection of policy instrument mixes for climate change adaptation \ Ecology & society : a journal of integrative science for resilience and sustainability [Scientific article]

Policy instruments can help put climate adaptation plans into action. Here, we propose a method for the systematic assessment and selection of policy instruments for stimulating adaptation action. The multi-disciplinary set of six assessment criteria ...

Effecten klimaat op gezondheid : actualisatie voor de Nationale Adaptatiestrategie (2016) [Monograph]

Klimaatverandering kán de volksgezondheid beïnvloeden. De consequenties daarvan kunnen onder bepaalde omstandigheden groot zijn. Zo kunnen hittegolven, die meer ziekte- en sterfgevallen tot gevolg hebben, vaker voorkomen en vorstperioden juist minder ...

You have been framed! : how antecedents of information need mediate the effects of risk communication messages \ Risk analysis [Scientific article]

This study investigates the processes that mediate the effects of framing flood risks on people's information needs. Insight into the effects of risk frames is important for developing balanced risk communication that explains both risks and benefits ...

Hotspot regio Rotterdam : kennismontage Kennis voor Klimaat onderzoek [Monograph]

De ambitie van Rotterdam is om in 2025 klimaatbestendig te zijn. Dit betekent dat in 2025 de maatregelen zijn getroffen om minimaal last en maximaal profijt te hebben van klimaatverandering op dat moment én in de decennia daarna. Bovendien betekent d ...

Kader van de ontwikkeling van de Adaptatiestrategie Regio Rotterdam [Monograph]

De adaptatiestrategie ARR is gebaseerd op een aantal bouwstenen dat binnen de hotspot is ontwikkeld, namelijk de Rotterdamse Adaptatiestrategie (RAS), MKBA, klimaatatlas regio Rotterdam en de regionale klimaatagenda. Gezien de grote lokale verschille ...

Dijken die niet bezwijken, dankzij Kennis voor Klimaat \ Land + water : magazine voor civiele- en milieutechniek [Article]

'Om Nederland te beschermen, moeten de dijken hoger', was lange tijd het uitgangspunt. Het consortium Waterveiligheid liet dit los en onderzocht hoe doorbraakvrije dijken onbeheersbare rampen kunnen voorkomen.

MKBA Rotterdamse Klimaatadaptatie strategie [Presentation]

Schenk, S. (2014). MKBA Rotterdamse Klimaatadaptatie Strategie. Presentatie symposium 'Kosten en baten klimaatadaptatie' 5 februari 2014.

Kenniscocreatie leidt tot sociaal robuuste kennis [Presentation]

Zande, A. van der (2014). Kenniscocreatie leidt tot sociaal robuuste kennis. Presentatie workshop 'Verder met KennisCOcreatie'. Het betreft: "Wetenschappelijk betrouwbare kennis, die geaccepteerd en bruikbaar is in de maatschappelijke contexten waari ...
Check title to add to
marked list