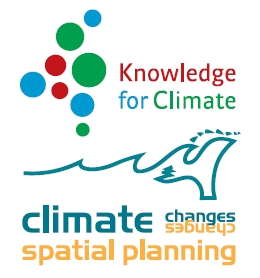 programme

theme

project

publication type

publication year

author

language

keyword
Current refinement(s):
Check title to add to
marked list
Dijken die niet bezwijken, dankzij Kennis voor Klimaat \ Land + water : magazine voor civiele- en milieutechniek [Article]

'Om Nederland te beschermen, moeten de dijken hoger', was lange tijd het uitgangspunt. Het consortium Waterveiligheid liet dit los en onderzocht hoe doorbraakvrije dijken onbeheersbare rampen kunnen voorkomen.

Draagt de bodem bij aan de Rotterdamse klimaatambities? : hoe de koolstofkringloop zorgt voor CO2 vastlegging in de bodem \ Bodem : kwartaalblad voor informatie-uitwisseling en discussie over bodembescherming en bodemsanering [Article]

Dit artikel geeft inzicht in het bodemdeel van de koolstofkringloop in de stad Rotterdam. Kan inzicht in de cyclus bijdragen aan oplossingen voor de opgaven voor klimaat en duurzaamheid? Verschillende koolstofstromen zijn voor de stad Rotterdam in ka ...

De nieuwe KNMI'14-klimaatscenario's voor Nederland \ Meteorologica [Article]

De opwarming van de aarde die wordt veroorzaakt door de uitstoot van broeikasgassen beinvloedt ook het Nederlandse klimaat, inclusief de zeespiegel. Veel van de huidige klimaattrends zullen in de toekomst doorzetten en maken het noodzakelijk om na te ...

De klimaatbestendige stad : adaptatiestrategieën van Europese koplopers \ Geografie [Article]

Steden zijn kwetsbaar voor klimaatverandering. Overstromingen, stormen, hitte en droogte laten hun sporen na. Veel steden willen daarom 'klimaatbestendiger' worden. Een rondgang langs zeven Europese koplopers laat zien hoe klimaatbestendigheid vraagt ...

Mile Hulme : geo-engineering is een zero sum game \ Geografie [Article]

Mike Hulme, geograaf en een van de meest geciteerde klimaatwetenschappers, is een verklaard tegenstander van geo-engineering en pleit voor alternatieve strategieën. Geografen kunnen daarin volgens hem een belangrijke rol spelen. Dit artikel geeft een ...

Draaien aan de thermostaat van de atmosfeer \ Geografie [Article]

Een van de weinig opgemerkte verrassingen in het laatste IPCC-rapport was de aandacht voor geo-engineering, het bewust grootschalig ingrijpen in het klimaatsysteem op aarde. Steeds meer wetenschappers zien daarin een 'Plan B' voor het geval klimaatmi ...

Rain InfraStructure Adaptation Programme [Presentation]

Deltas in Practice Theme 2: Weathering the storms, Session DP 2.7: Rain InfraStructure Adaptation Programme, Elke Kruse, HafenCity University Hamburg, Germany (2014). Presented at the International Conference Deltas in Times of Climate Change II, 24- ...

Veldproef ondergrondse zoetwaterberging in zout grondwater : (Pilot ASR Prominent) [Monograph]

In de herfst/winter wordt een groot deel van het hemelwateroverschot in het Westland afgevoerd naar zee. In de zomer kent het gebied echter een structureel gietwatertekort. Daarvoor kan ondergrondse wateropslag een oplossing bieden. 'Ondergrondse wat ...

Improving the allocation of flood-risk interventions from a spatial quality perspective \ JoLA : journal of landscape architecture [Scientific article]

This paper describes an integral approach to flood-risk protection and spatial design that allows for an active involvement of landscape architects and urban designers in the allocation of flood-risk interventions within the Dutch Delta. The Dutch Ri ...

Increasing stress on disaster-risk finance due to large floods \ Nature climate change [Scientific article]

We present probabilistic trends in continental flood risk, and demonstrate that observed extreme flood losses could more than double in frequency by 2050 under future climate change and socio-economic development. We suggest that risk management for ...

Visieontwikkeling Regionale Adaptatie Strategie : hotspot Waddenzee [Monograph]

De Waddenzee wordt beschouwd als een gebied van groot ecologisch belang. Bovendien speelt het Waddenzee- systeem een sleutelrol in de bescherming tegen overstroming van het aangrenzend land. De gevolgen van klimaatverandering, met name versnelde zees ...

Verslag 2e workshop Gebiedsstudie Noord Rotterdam [Monograph]

Een positief resultaat is dat er zoveel en de goede partijen (stakeholders) bij elkaar gekomen zijn. De uitwisseling van informatie en de verschillende visies en perspectieven te horen worden hoog gewaardeerd. Behoefte aan kaarten, omdat men niet zoc ...

Extreme precipitation response to climate perturbations in an atmospheric mesoscale model \ Environmental research letters [Scientific article]

Observations of extreme (sub-)hourly precipitation at mid-latitudes show a large dependency on the dew point temperature often close to 14% per degree—2 times the dependency of the specific humidity on dew point temperature which is given by the Clau ...

Uncertainty in the future change of extreme precipitation over the Rhine basin: the role of internal climate variability \ Climate dynamics : observational, theoretical and computational research on the climate system [Scientific article]

Future changes in extreme multi-day precipitation will influence the probability of floods in the river Rhine basin. In this paper the spread of the changes projected by climate models at the end of this century (2081–2100) is studied for a 17-member ...

Joint fact finding a collaborative multi stakeholder approach to climate ready infrastructure [Presentation]

Presentation at Deltas in times of climate change II conference, Rotterdam, 24 September 2014

INCAH gebiedsstudie Noord Rotterdam : 2e workshop [Presentation]

Doel van de gebiedsstudie is: beoordeling van klimaatkwetsbaarheid/bestendigheid van infrastructuurnetwerken Aanpak: inzet van de ontwikkelde instrumenten en technieken.

INCAH gebiedsstudie Noord Rotterdam : 3e workshop [Presentation]

Doel van de gebiedsstudie is: beoordeling van klimaatkwetsbaarheid/bestendigheid van infrastructuurnetwerken Aanpak: inzet van de ontwikkelde instrumenten en technieken.

Predicting the impact of climate change on pipe failure in drinking water distribution systems [Presentation]

Drinking water distribution network some 120 000 km pipe under the ground in the Netherlands composed of different pipe materials Occurrence of pipe failure some 3000 – 4000 pipe failures per year in the Netherlands Study on long-term predictions of ...

Multi-level vulnerability analysis of the Dutch electricity infrastructure to extreme weather events [Presentation]

Climate change and electricity infrastructures. Presentation at Deltas in times of climate change II conference, Rotterdam, 25 September 2014

De KNMI'14 klimaatscenario's : neerslag en neerslagextremen [Presentation]

Presentatie tijdens het Stowa/NHV symposium gevolgen klimaatverandering voor het waterbeheer, 4-5 juni 2014.
Check title to add to
marked list