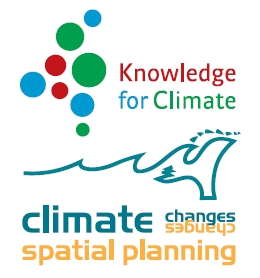 programme

theme

project

(COM27) From sketchbook to climate atlas

(4)

publication type

publication year

author

language

keyword
Current refinement(s):
Check title to add to
marked list
Van schetsboek naar klimaateffectatlas [Fact sheet]

In dit project is veel aandacht besteed aan de afstemming tussen beleidsvragen en het kennisaanbod vanuit de programma's. Om tot een goede afstemming te komen is gestart met een inventarisatieronde bij alle betrokken provincies. Het is een vervolg op ...

Klimaatscan Natura 2000 gebieden [Monograph]

Provincies hebben behoefte aan een beter inzicht in de mogelijke consequenties van klimaatverandering voor het bereiken van natuurdoelen die in het kader van Natura 2000 gesteld worden. Om zicht te krijgen op de mogelijke consequenties is een aanpak ...

Klimaatschetsboek Nederland : het huidige en toekomstige klimaat [Monograph]

Dit klimaatschetsboek en de bijgeleverde kaarten in het geoportaal klimaateffectatlas zijn een update en uitbreiding van de provinciale klimaateffectschetsboeken; ze beschrijven het huidige en toekomstige klimaat voor heel Nederland

De klimaateffectatlas [Presentation]

Provincies willen klimaat op de kaart. Daartoe is een gezamenlijke kennisbasis nodig. Uniforme uitgangspunten en aanpak horen daarbij. Daarna is de aanpak van agendering naar toepassing. Klimaatscan voor de regionale schaal; methodiek voor Natura 200 ...
Check title to add to
marked list