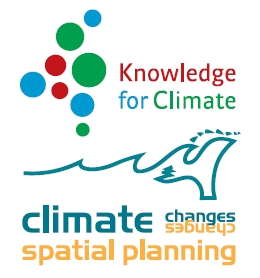 programme

theme

project

(HSINT02) Kennis voor Klimaat Hotspot Jakarta, definitie fase

(7)

publication type

publication year

author

language

keyword
Current refinement(s):
Check title to add to
marked list
Pearl River Delta comprehensive regulation planning [Presentation]

The Pearl River consists of Xijiang river, Beijiang river, Dongjiang river with a total catchment area of 440,000km2. Oral Presentation during the World Water Week Stockholm 2012 Seminar 'Managing the world's deltas Unique systems, unique challenges' ...

Coastal inundation and damage exposure estimation: a case study for Jakarta \ Natural hazards : journal of the International Society for the Prevention and Mitigation of Natural Hazards [Scientific article]

Coastal flooding poses serious threats to coastal areas, and the vulnerability of coastal communities and economic sectors to flooding will increase in the coming decades due to environmental and socioeconomic changes. It is increasingly recognised t ...

Jakarta climate adaptation tools : a research program of the Delta Alliance [Monograph]

The aim and expected results of the definition phase are: obtain insight in the specific needs for climate adaptation tools in actual projects and plans in greater Jakarta. Collaboration with the partners VU University and Wageningen University

Jakarta climate adaptation tools : project definition workshop, Jakarta, 18 Jan. 2011 [Presentation]

Presentation at Delta Alliance/LIPI workshop, 18 January 2011, Jakarta, Indonesia.

Jakarta climate adaption tools : a research program of the Delta Alliance [Brochure]

In this document the main outcomes of the definition phase and the suggested agenda for contextual activities during the research phase are outlined by the team members.

Flood risk management in Jakarta \ Deltas in Times of Climate Change International Conference, 30 Sept 2010 [Conference proceedings]

Cities are particularly vulnerable to floods as they have high population and infrastructure densities. As a result of expected future environmental and socioeconomic changes, the vulnerability of coastal cities to both coastal and riverine flooding ...

A tale of two cities: governance lessons for flood risk managament in a time of climate change : the cases of Jakarta and Rotterdam [Presentation]

Presentation at Public Administration and Development symposium. City University of Hong Kong, 8-9 July 2010, Hong Kong, China.
Check title to add to
marked list