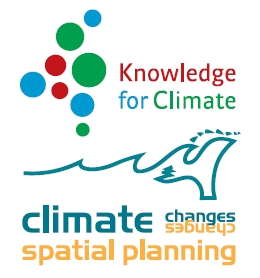 programme

theme

project

(HSMS02) Klimatologie en klimaatscenario's Mainport Schiphol

(7)

publication type

publication year

author

language

keyword
Current refinement(s):
Check title to add to
marked list
Klimaatbestendig Schiphol : syntheserapport HSMS02 [Monograph]

In dit syntheserapport worden opzet, verloop, resultaten en conclusies van het 'Kennis voor Klimaat' project HSMS02 "Klimatologie en klimaatscenario's voor Mainport Schiphol" gepresenteerd en aanbevelingen gedaan voor verder onderzoek.

Temperature climatology for Schiphol (the Netherlands), for present-day and climate scenarios in 2050 [Monograph]

In this report, a climatology of temperature is presented for Schiphol Airport (hereafter denoted as Schiphol), derived from observations in the period 1981-2010. This is done for the present-day as well as projected into the future. This future clim ...

Snow at Schiphol [Monograph]

In the kick-off meeting on the 14th of November 2011, KNMI presented the meteorological aspects of snow at the airport, varying from climatology to seasonal forecasting. This article describes the main points of this presentation.

Climatology of temperatures below -70°C near tropopause on Atlantic-tracks [Monograph]

On request of the Dutch Safety Board (Onderzoeksraad voor Veiligheid, OVV) the climatological occurrence of temperatures below -70oC on flight tracks on the Northern Atlantic routes has been assessed, to develop more knowledge concerning the risk of ...

Upper air climatology of Amsterdam : using ERA-Interim 1989-2008 [Monograph]

This report presents upper-air climatology below 150 hPa (Flight level 430) for the Flight Information Region of the Netherlands (Amsterdam FIR). Climatology of the planetary boundary layer below 850 hPa is (in more detail) presented in part 2. The c ...

Temperature- and cloud-distribution during daytime for aircraft cooling capacity at Schiphol, climatology 1990-2009 [Monograph]

Bij warmte van de buitenlucht kunnen vliegtuigen die enige tijd aan de grond staan sterk opwarmen. Vooral wanneer de zon op de romp van het toestel schijnt kan dit veel vergen van de koelcapaciteit. Een vliegtuigmaatschappij op Schiphol was daarom ge ...

Wind chill equivalent temperature (WCET) : climatology and scenarios for Schiphol Airport [Monograph]

This report presents the background, climatology and scenarios of the windchill equivalent temperature (WCET) for Schiphol Airport. The WCET-information is recommended during cold winter events for working conditions outside. KNMI will start using a ...
Check title to add to
marked list