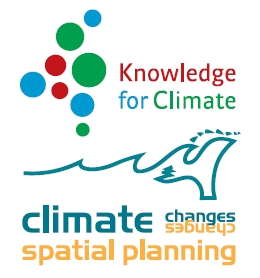 programme

theme

project

(HSRR07/HSGR08) Relatie tussen waargenomen overstromingsrisico's

(12)

publication type

publication year

author

language

keyword
Current refinement(s):
Check title to add to
marked list
More than fear induction : toward an understanding of people's motivation to be well-prepared for emergencies in flood prone areas \ Risk analysis [Scientific article]

This article examines the extent and manner to which evaluations of flood-related precautions are affected by an individual's motivation and perception of context. It argues that the relationship between risk perception and flood risk preparedness ca ...

You have been framed! : how antecedents of information need mediate the effects of risk communication messages \ Risk analysis [Scientific article]

This study investigates the processes that mediate the effects of framing flood risks on people's information needs. Insight into the effects of risk frames is important for developing balanced risk communication that explains both risks and benefits ...

Improving flood risk communication by focusing on prevention-focused motivation \ Risk analysis [Scientific article]

This article proposes an approach to flood risk communication that gives particular emphasis to the distinction between prevention and promotion motivation. The article describes how the insights worked out in practice, using a flood risk communicati ...

Framing of risk and preferences for annual and multi-year flood insurance \ Journal of economic psychology [Scientific article]

The decision of many individuals in floodplains to not purchase flood insurance may impair the risk-spreading function of flood insurance markets. This study estimates the effectiveness of risk communication frames and insurance policy conditions in ...

Percepties van burgers over binnen- en buitendijks wonen [Monograph]

Dit onderzoek is bedoeld voor overheden die willen weten waar ze op moeten letten als ze met burgers willen communiceren over de risico's van wateroverlast en overstromingen in buitendijks en binnendijks gebied. Wat zijn dan punten die invloed hebben ...

Risicoperceptie, probleemeigenaarschap en adaptatie van bewoners en bedrijven [Fact sheet]

Het 'Waterplan Rotterdam' en de 'Onderzoeksagenda Waterkader Haaglanden' stellen dat deze hotspots hun ruimtelijke planning moeten aanpassen aan zowel klimaatgerelateerde problemen met betrekking tot overstromingsveiligheid als aan de eisen van bewon ...

Verzekeringsmarkten voor natuurrampen en klimaatrisico's \ ESB Economisch statistische berichten [Article]

Klimaatveranderingen en de daarmee verwachte toename in natuurrampen bieden voor verzekeraars zowel een potentiële bedreiging als nieuwe marktkansen. Mede door innovatieve publiek-private samenwerkingsverbanden is de verzekerbaarheid van weer-risico' ...

Het beheersen van overstromingsrisico's met een publiek-private verzekering \ Magazine nationale veiligheid en crisisbeheersing / uitg. Ministerie van Binnenlandse Zaken en Koninkrijksrelaties, Directie Crisisbeheersing [Article]

Verschillende delen van Nederland zijn afgelopen zomer geteisterd door hevige regenval. Dit resulteerde in lokale wateroverlast en voor sommige huishoudens in substantiële schade. Op basis van een studie die is uitgevoerd door het Centrum voor Verzek ...

Monetary valuation of insurance against flood risk under climate change [Presentation]

Public-private partnership for insuring flood damage, combined with insights from economic decision theories.

Flood preparedness : thoughts, feelings and intentions of the Dutch public [Presentation]

Dutch perspectives, presented at International Conference on Emergency Preparedness (InterCEPt), Birmingham, 21-23 September 2010

Burger wil advies op maat over zelfredzaamheid \ Land + water : magazine voor civiele- en milieutechniek [Article]

Bij de communicatie over overstromingsrisico's spelen diverse dilemma's een rol. Hoe open wil de overheid bijvoorbeeld zijn? Uit recent onderzoek blijkt aan welke informatie de burger behoefte heeft en welke verantwoordelijkheid hij bij zichzelf legt ...

Communicatie over overstromingsrisico's: percepties en dilemma's \ Magazine nationale veiligheid en crisisbeheersing / uitg. Ministerie van Binnenlandse Zaken en Koninkrijksrelaties, Directie Crisisbeheersing [Article]

Bespreking van enkele resultaten van een reeds afgerond promotie-onderzoek naar percepties van overstromingsrisico's onder het Nederlandse publiek, waarbij ook wordt ingegaan op de dilemma's, die verbonden zijn met overheidscommunicatie over risico's ...
Check title to add to
marked list