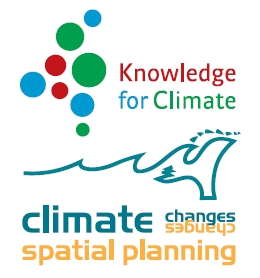 programme

theme

project

(HSRR3.4) Adaptatiestrategie Regio Rotterdam

(2)

publication type

publication year

author

language

keyword
Current refinement(s):
Check title to add to
marked list
Kader van de ontwikkeling van de Adaptatiestrategie Regio Rotterdam [Monograph]

De adaptatiestrategie ARR is gebaseerd op een aantal bouwstenen dat binnen de hotspot is ontwikkeld, namelijk de Rotterdamse Adaptatiestrategie (RAS), MKBA, klimaatatlas regio Rotterdam en de regionale klimaatagenda. Gezien de grote lokale verschille ...

Adaptatiestrategie regio Rotterdam [Fact sheet]

Inzicht in de effecten die klimaatverandering heeft voor de regio is van groot belang voor het voortbestaan ervan. Tegelijkertijd is de regio nu veilig en leefbaar. De vraag is daarom vooral: "Hoe kan de regio Rotterdam ook in de toekomst veilig, lee ...
Check title to add to
marked list