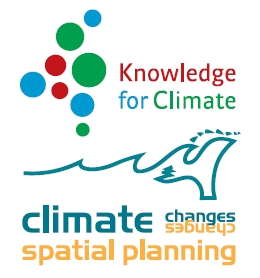 programme

theme

project

(Thema 1) Veiligheid tegen overstromingen

(116)

publication type

publication year

author

language

keyword
Current refinement(s):
Check title to add to
marked list
The synergy between flood risk protection and spatial quality in coastal cities \ Research in Urbanism Series [Scientific article]

Coastal regions throughout the world are subject to flood risk challenges. This paper concentrates on the Netherlands; its coastline fulfils an important role in the protection of the Dutch delta. Due to the expected sea level rise, part of the Dutch ...

In search for more robust flood protection concepts in the Dutch Wadden area [Presentation]

Flood defences along Waddencoast: several stretches in Wadden area do not meet current standards

A realistic assessment of fluvial and coastal flood risk in England and Wales \ Transactions / Institute of British Geographers [Scientific article]

Accurate national-scale economic assessments of flood risk should, first, allow policy and resource allocation to be determined sensibly by relating both to the scale of that risk and, second, provide a benchmark against which any possible future cha ...

Strategic flood management: ten 'golden rules' to guide a sound approach \ International journal of river basin management / International Association of Hydraulic Engineering and Research (IAHR), International Network of Basin Organizations (INBO) [Scientific article]

Over recent decades, remarkable progress in cultivating the concepts of flood risk management has taken place across countries as diverse as India, China, Australia, the UK and the USA. This change highlights a risk management paradigm as potentially ...

Economic optimization of flood prevention systems in the Netherlands \ Mitigation and adaptation strategies for global change : an international journal devoted to scientific, engineering, socio-economic and policy responses to environmental change [Scientific article]

After the flood disaster of 1953, the Netherlands adopted a rational approach to flood risk management with the use of protection standards determined by means of costbenefit analysis. Due to scientific and political developments that have recently t ...

Adaptation to climate change in urban water management : flood management in the Rotterdam Rijnmond Area \ Understanding and Managing Urban Water in Transition [Scientific article]

Many large coastal cities are located in deltas, which makes them vulnerable to floods. In many places flood damages have increased due to an increase in people and assets in the cities. This process is expected to continue. At the same time, climate ...

System robustness analysis in support of flood and drought risk management [PhD thesis]

Floods and droughts cause increasingly large impacts on societies worldwide. The probability of these extreme events is also expected to increase due to climate change. Water management primarily tries to protect against floods and droughts, for exam ...

Evaluating the effect of flood damage-reducing measures: a case study of the unembanked area of Rotterdam, the Netherlands \ Regional environmental change [Scientific article]

Empirical evidence of increasing flood damages and the prospect of climatic change has initiated discussions in the flood management community on how to effectively manage flood risks. In the Netherlands, the framework of multi-layer safety (MLS) has ...

Robust, multifunctional flood defenses in the Dutch rural riverine area \ Natural hazards and earth system sciences / European Geosciences Union [Scientific article]

This paper reviews the possible functions as well as strengths, weaknesses, opportunities, and threats for robust flood defenses in the rural riverine areas of the Netherlands on the basis of the recent literature and case studies at five locations i ...

Soft engineering vs. a dynamic approach in coastal dune management : a case study on the North Sea barrier island of Ameland, the Netherlands \ Journal of coastal research : an international forum for the littoral sciences / Coastal Education and Research Foundation (CERF) [Scientific article]

Dunes act as flood defences in coastal zones, protecting low-lying interior lands from flooding. To ensure coastal safety, insight is needed on how dunes develop under different types of management. The current study focuses on two types of coastal d ...

Promoting resilient economies by exploring insurance potential for facing coastal flooding and erosion : evidence from Italy, Spain, France and United Kingdom \ Coastal engineering : an international journal for coastal, harbour and offshore engineers [Scientific article]

Insurance against natural perils such as flooding can be considered a significant element in coastal management. It can offer not only much-needed support to accelerate economic and social recovery following a disaster (coastal resilience) but also c ...

The added value of system robustness analysis for flood risk management \ Natural hazards and earth system sciences / European Geosciences Union [Scientific article]

Decision makers in fluvial flood risk management increasingly acknowledge that they have to prepare for extreme events. Flood risk is the most common basis on which to compare flood risk-reducing strategies. To take uncertainties into account the cri ...

The distributional consequences of future flood risk management in England and Wales \ Environment and planning. Part C, Government and policy [Scientific article]

Much flood risk management (FRM) research has examined the predicted increased burden of risk from future climate change. In contrast, this paper examines the changing funding regime for FRM and arrangements for flood insurance in the UK today. These ...

The evolution of UK flood insurance: incremental change over six decades \ International journal of water resources development [Scientific article]

In this paper, the authors' theorizing shifts away from the catalytic role of the flood itself – or other crises – towards a deeper understanding of the relationship between change and stability, taking the example of UK flood insurance and the agree ...

Improving the allocation of flood-risk interventions from a spatial quality perspective \ JoLA : journal of landscape architecture [Scientific article]

This paper describes an integral approach to flood-risk protection and spatial design that allows for an active involvement of landscape architects and urban designers in the allocation of flood-risk interventions within the Dutch Delta. The Dutch Ri ...

Increasing stress on disaster-risk finance due to large floods \ Nature climate change [Scientific article]

We present probabilistic trends in continental flood risk, and demonstrate that observed extreme flood losses could more than double in frequency by 2050 under future climate change and socio-economic development. We suggest that risk management for ...

Uncertainty and sensitivity of flood risk calculations for a dike ring in the south of the Netherlands \ The science of the total environment : an international journal for scientific research into the environment and its relationship with man [Scientific article]

A central tool in risk management is the exceedance-probability loss (EPL) curve, which denotes the probabilities of damages being exceeded or equalled. These curves are used for a number of purposes, including the calculation of the expected annual ...

Increasing flood exposure in the Netherlands: implications for risk financing \ Natural hazards and earth system sciences / European Geosciences Union [Scientific article]

The effectiveness of disaster risk management and financing mechanisms depends on an accurate assessment of current and future hazard exposure. The increasing availability of detailed data offers policy makers and the insurance sector new opportuniti ...

Economic implications of multi-layer safety projects for flood protection \ Safety, reliability and risk analysis: beyond the horizon [Conference proceedings]

Looking at flood risk management developments that have lately taken place in the Netherlands, the emergence of a virtual liking of disaster preparation measures is perceptible. Investments in multilayer safety projects are one of the most popular ou ...

Waterveiligheid klimaat en overstromingen [Monograph]

Onderzoekers, beleidsmakers en ondernemers werkten in Kennis voor Klimaat samen aan manieren om Nederland klimaatbestendiger te maken. In het thema Waterveiligheid zijn maatregelen bedacht en onderzocht om de risico's van overstromingen te beheersen.
Check title to add to
marked list