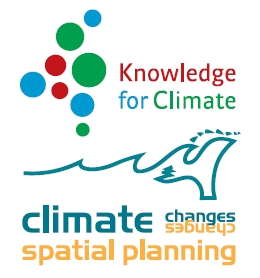 programme

theme

project

(Thema 3) Klimaatbestendig maken van het platteland

(7)

publication type

publication year

author

language

keyword
Current refinement(s):
Check title to add to
marked list
Climate change impact and adaptation assessment in agriculture requires farming systems analysis and integrated assessment \ Proceedings of the Global Land Project 2nd Open Science Meeting Berlin, March 19-21, 2014: Land transformations: between global challenges and local realities [Conference proceedings]

Abstract of the oral presentation given at the Global Land Project 2nd Open Science Meeting. The authors argue that farming systems analysis and integrated assessment are needed for climate change impact and adaptation assessments in agriculture, and ...

Participatory design of farm level adaptation to climate risks in an arable region in the Netherlands, ECCA conference Hamburg 20th March 2013 [Presentation]

Powerpoint presentation at the ECCA European Climate Change Adaptation Conference: Integrating Climate into Action, Hamburg, Germany, 18-20 March 2013

Assessing the adaptive capacity of agriculture in the Netherlands to the impacts of climate change under different market and policy scenarios (AgriAdapt project) [Monograph]

The AgriAdapt project has developed methodologies that enable (a) the assessment of impacts, risks and resiliencies for agriculture under changes in climatic conditions but also under changes of other drivers (market, technology, policy, etc.) and (b ...

Assessing farmers' objectives : implications for adaptation \ 12th Congress of the European Society for Agronomy [Conference proceedings]

Short description of a study conducted with the aim to demonstrate how different objectives influence farmers' decision making as to changing their farming systems in order to adapt to climatic changes.

Exploring adaptation strategies for climate change in the Netherlands: a bio-economic farm level analysis [Presentation]

PowerPoint presentation given at the European meeting of the international Microsimulation Association, Dublin, 17-19 May 2012.

Assessing the adaptation of arable farmers to climate change using DEA and bio-economic modelling \ Papers World Congress on Conservation Agriculture & Farming Systems Design, 26-29 September 2011, Brisbane Australia [Conference proceedings]

The objective of this article is to assess the impact of climate change on arable farming systems in Flevoland (the Netherlands) and to explore the adoption of different adaptation strategies. Data Envelopment Analysis (DEA) is applied that uses empi ...

Methodologies for analyzing future farming systems and climate change impacts in Flevoland as applied within the AgriAdapt project [Monograph]

A key objective of the AgriAdapt project is the development of methodologies to assess climatic change impacts on agriculture including adaptation at regional and farm type level in combination with market changes. More specifically, the methodologie ...
Check title to add to
marked list