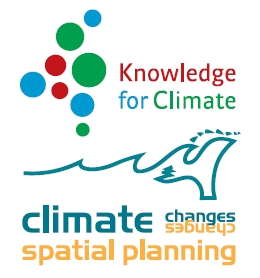 programme

theme

project

(Thema 3) Klimaatbestendig maken van het platteland

(6)

publication type

publication year

author

language

keyword
Current refinement(s):
Check title to add to
marked list
Integrated assessment of adaptation to climate change in Flevoland at the farm and regional level [Monograph]

A key objective of the AgriAdapt project is to assess climate change impacts on agriculture including adaptation at regional and farm type level in combination with market and technological changes. More specifically, the developed methodologies enab ...

Methodologies to assess climatic change impacts on sustainability of agriculture at different levels [Poster]

Poster presentation for the International conference 'Problems of adaptation to climate change' in Moscow, Russia, 7-9 November 2011.

Ex-ante impact assessment: participative concepts versus modelling approaches for operational policy advice [Presentation]

PowerPoint presentation given at the XIIIth Congress of the European Association of Agricultural Economists, 30 August-2 September 2011, Zurich, Switzerland. Theme of the congress: Change and Uncertainty, Challenges for Agriculture, Food and Natural ...

Effecten klimaatverandering op landbouw [Monograph]

In deze deltafact wordt ingegaan op klimaatverandering, de effecten daarvan op gewasopbrengsten in de landbouw, de rekenmethodes en modellen die worden toegepast om dit te voorspellen en mogelijkheden voor adaptatie. Veel van de informatie is ontleen ...

Assessing the adaptation of arable farmers to climate change using DEA and bio-economic modelling \ Papers World Congress on Conservation Agriculture & Farming Systems Design, 26-29 September 2011, Brisbane Australia [Conference proceedings]

The objective of this article is to assess the impact of climate change on arable farming systems in Flevoland (the Netherlands) and to explore the adoption of different adaptation strategies. Data Envelopment Analysis (DEA) is applied that uses empi ...

Adapting agriculture in 2050 in Flevoland: perspectives from stakeholders [Monograph]

Although recently more research has gone into farm level studies, little attention has been given to the variety of responses of farmers, considering their characteristics, objectives and the socio-economic, technological and political contexts (Reid ...
Check title to add to
marked list