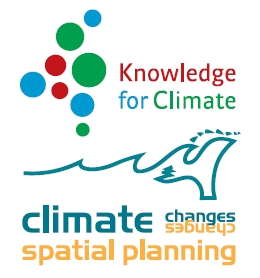 programme

theme

project

(Thema 3) Klimaatbestendig maken van het platteland

(12)

publication type

publication year

author

language

keyword
Current refinement(s):
Check title to add to
marked list
Climate change and water conservation effects on vegetation patterns in a stream catchment [Poster]

Poster presented at the International Conference 'Deltas in Times of Climate Change II', Rotterdam, 24-26 sep 2014.

Climate change and water conservation effects on water availability and vegetation patterns in a stream valley \ Geophysical Research Abstracts [Conference proceedings]

Presentation at the EGU General Assembly 2014, Session General Ecohydrology, 29 April 2014 in Vienna, Austria.

Ontwikkeling van een gemeenschappelijke effect module voor terrestrische natuur [Monograph]

Voor het bepalen van de effecten van ingrepen in de waterhuishouding op de terrestrische natuur zijn op dit moment verschillende modellijnen operationeel. In het Deltaprogramma is op landelijke schaal vooral het ecohydrologische model DEMNAT gebruikt ...

Gewasfactoren en potentiële verdamping: geen robuuste combinatie : het gebruik van gewasfactoren in klimaatprojecties nader onderzocht [Monograph]

In dit rapport beschrijven we de toepasbaarheid van gewasfactoren voor het berekenen van de potentiele verdamping, in het bijzonder in afhankelijkheid van het klimaat. Een nauwkeurige bepaling van de potentiele verdamping in hydrologische modellen is ...

The influence of spatiotemporal variability and adaptations to hypoxia on empirical relationships between soil acidity and vegetation \ Ecohydrology [Scientific article]

Soil acidity is well known to affect the species composition of natural vegetation. The physiological adaptations of plants to soil acidity and related toxicity effects and nutrient deficiencies are, however, complex, manifold and hard to measure. Th ...

A combination of functionally different plant traits provides a means to quantitatively predict a broad range of species assemblages in NW Europe \ Ecography : pattern and diversity in ecology / [issued by the Nordic Society Oikos] [Scientific article]

Assembly theory predicts that filtering processes will select species by their attributes to build a community. Some filters increase functional similarity among species, while others lead to dissimilarity. Assuming converging processes to be dominan ...

Process-based proxy of oxygen stress surpasses indirect ones in predicting vegetation characteristics \ Ecohydrology [Scientific article]

Robust relationships among soil, water, atmosphere and plants are needed to reliably forecast the plant species composition. In this paper, we show the need for, and the application of, a process-based relationship between soil moisture conditions an ...

Towards a functional basis for predicting vegetation patterns; incorporating plant traits in habitat distribution models \ Ecography : pattern and diversity in ecology / [issued by the Nordic Society Oikos] [Scientific article]

Reliably predicting vegetation distribution requires habitat distribution models (HDMs) that are ecologically sound. Current correlative HDMs are increasingly criticized because they lack sufficient functional basis. To include functional information ...

Vochtige ecosystemen kwetsbaar: klimaateffecten in Nederland \ Landschap : tijdschrift voor landschapsecologie en milieukunde [Article]

Drie onderling onafhankelijke onderzoeken, uitgevoerd door verschillende teams met eigen methoden, komen tot dezelfde conclusie: natte, voedselarme ecosystemen als vochtige graslanden, natte heide en vennen in Nederland lijken het meeste risico te lo ...

Is het Nationaal Hydrologische instrumentarium gereed voor het voorspellen van natuureffecten? \ Stromingen : vakblad voor hydrologen [Article]

Grondwatermodellen worden doorgaans geijkt op en gevalideerd aan stijghoogten die gemeten zijn in peilbuizen en, in het gunstige geval, ook aan gemeten balanstermen, zoals afvoeren verdampingsfluxen. Vaak liggen de peilbuizen om praktische redenen op ...

Leaf habit and woodiness regulate different leaf economy traits at a given nutrient supply \ Ecology : (all forms of life in relation to environment) : official publication of the Ecological society of America [Scientific article]

The large variation in the relationships between environmental factors and plant traits observed in natural communities exemplifies the alternative solutions that plants have developed in response to the same environmental limitations. Qualitative at ...

Geautomatiseerde waardering van vegetatieopnamen en vegetatietypen : beschrijving computerprogramma ASTER en vergelijking van waarderingsmethoden [Monograph]

Een belangrijk doel van het natuurbeheer en -beleid is de instandhouding en ontwikkeling van vegetaties met een hoge natuurwaarde. Om de beleidsmakers en beheerders van natuurgebieden te helpen met het nemen van de juiste maatregelen om hun doelen te ...
Check title to add to
marked list