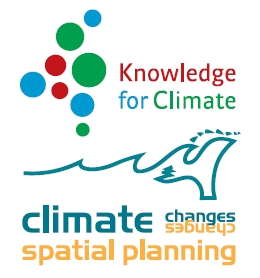 programme

theme

project

(Thema 3) Klimaatbestendig maken van het platteland

(38)

publication type

publication year

author

language

keyword
Current refinement(s):
Check title to add to
marked list
From actors to agents in socio-ecological systems models \ Philosophical transactions / Royal Society of London. Biological sciences [Scientific article]

The ecosystem service concept has emphasized the role of people within socio-ecological systems (SESs). In this paper, we review and discuss alternative ways of representing people, their behaviour and decision-making processes in SES models using an ...

Disturbance and resource availability act differently on the same suite of plant traits; revisiting assembly hypotheses \ Ecology : (all forms of life in relation to environment) : official publication of the Ecological society of America [Scientific article]

Understanding the mechanisms of trait selection at the scale of plant communities is a crucial step toward predicting community assembly. Although it is commonly assumed that disturbance and resource availability constrain separate suites of traits, ...

Drought stress and vegetation characteristics on sites with different slopes and orientations \ Ecohydrology [Scientific article]

In this paper, we introduce an ecologically relevant measure of drought stress and its relationship with vegetation characteristics. We used process-based simulations of reference drought stress on inclined surfaces with different soil type, slope, a ...

Towards a functional basis for predicting vegetation patterns; incorporating plant traits in habitat distribution models \ Ecography : pattern and diversity in ecology / [issued by the Nordic Society Oikos] [Scientific article]

Reliably predicting vegetation distribution requires habitat distribution models (HDMs) that are ecologically sound. Current correlative HDMs are increasingly criticized because they lack sufficient functional basis. To include functional information ...

Succession-induced trait shifts across a wide range of NW-European ecosystems are driven by light and modulated by initial abiotic conditions \ Journal of ecology / British Ecological Society [Scientific article]

For truly predictive community ecology, it is essential to understand the interplay between species traits, their environment and their impacts on the composition of plant communities. These interactions are increasingly understood for various enviro ...

Climate change : how predictable are water and vegetation? : a case study of the Netherlands [Presentation]

Invited speaker Crosstalk workshop 'Bridges over troubled water. New opportunities and challenges in water governance', 16 February, Brussels.

Klimaatverandering en vegetatie : hoe klimaatverandering via waterbalans en waterkwaliteit ingrijpt op de vegetatie van onze natuurgebieden [Presentation]

Invited speaker symposium 'Klimaatverandering en waterkwaliteit' of the 'Vereniging voor Milieuprofessionals', Watermuseum Arnhem.

The future groundwater recharge: evapotranspiration response of natural vegetation to climate change [Fact sheet]

Factsheet about a research project investigating how climate change affects the future groundwater recharge on elevated sandy soils in The Netherlands.

Quantifying soil evaporation and transpiration at the scale of a remote sensing pixel by extrapolating mini-lysimeter results with the aid of remote sensed surface temperatures \ AGU ...fall meeting / American Geophysical Union [Conference proceedings]

Lysimeters are often used to measure evapotranspiration (Et) by changes in mass of a volume of soil. Improper installation or design of lysimeters is often not accounted for when assessing their accuracy. In general, measurement errors due to imprope ...

Process-based proxy of oxygen stress surpasses indirect ones in predicting vegetation characteristics \ Ecohydrology [Scientific article]

Robust relationships among soil, water, atmosphere and plants are needed to reliably forecast the plant species composition. In this paper, we show the need for, and the application of, a process-based relationship between soil moisture conditions an ...

Integrated visions (part I): methodological framework for long-term regional design \ European planning studies [Scientific article]

The growing complexity of regional planning and design, in combination with increasing concerns about climate change and resource depletion, has revived the discussion on strategic thinking. Spatial planning and landscape architecture develop long-te ...

Integrated visions (part II): envisioning sustainable energy landscapes \ European planning studies [Scientific article]

Climate change and resource depletion are driving the transition to renewable energy sources. Both the supply of renewables and the demand for energy are influenced by the physical environment and therefore concern spatial planning and landscape desi ...

The influence of spatiotemporal variability and adaptations to hypoxia on empirical relationships between soil acidity and vegetation \ Ecohydrology [Scientific article]

Soil acidity is well known to affect the species composition of natural vegetation. The physiological adaptations of plants to soil acidity and related toxicity effects and nutrient deficiencies are, however, complex, manifold and hard to measure. Th ...

Different levels of stakeholder participation for sustainability impact assessment tools : a comparative requirement analysis of four research approaches \ 6th International Congress on Environmental Modelling and Software (iEMSs),Leipzig, Germany, 01 - 05 July, 2012 [Conference proceedings]

In the last decade, a wide range of new modeling approaches has been developed for sustainability impact assessment. They are often based on theoretical concepts on how to cope, process and apply pre-assessments on policy and project instrument-imple ...

A combination of functionally different plant traits provides a means to quantitatively predict a broad range of species assemblages in NW Europe \ Ecography : pattern and diversity in ecology / [issued by the Nordic Society Oikos] [Scientific article]

Assembly theory predicts that filtering processes will select species by their attributes to build a community. Some filters increase functional similarity among species, while others lead to dissimilarity. Assuming converging processes to be dominan ...

NMDC-Innovatieproject : van Kritische zone tot Kritische Onzekerheden : case studie Baakse Beek [Monograph]

Het project "Van Kritische zone tot Kritische Onzekerheden" heeft tot doel de samenwerking tussen modellenmakers en modeellengebruikers te stimuleren. en daarbij meer vorm en inhoud geven aan het benodigde modelleninstrumentarium. Specifiek is aandac ...

Adaptation for Rural arEas Climate (CARE) [Monograph]

This midterm review report presents the structure, progress and first results of the Knowledge for Climate Theme 3 research programme Climate Adaptation for Rural arEas (CARE). This research programme aims to generate the fundamental knowledge that i ...

Adaptive landscape : towards a climate robust future for the 'Blauwe Bron' [Student report]

This thesis report is the result of a research on climate change adaptation of the sandy rural areas of the Netherlands, During our research we worked on one of the two case study areas within the CARE project called the 'Blauwe Bron', which consists ...

Assessing the adaptive capacity of agriculture in the Netherlands to the impacts of climate change under different market and policy scenarios (AgriAdapt project) [Monograph]

The AgriAdapt project has developed methodologies that enable (a) the assessment of impacts, risks and resiliencies for agriculture under changes in climatic conditions but also under changes of other drivers (market, technology, policy, etc.) and (b ...

Droge duinvegetatie zeer zuinig met water [thema kustduinen] \ Landschap : tijdschrift voor landschapsecologie en milieukunde [Article]

Over de gevolgen van droogte voor de soortensamenstelling en de verdamping van grondwateronafhankelijke duinvegetaties is heel weinig bekend. Op basis van verkennend onderzoek verwachten we dat meer droogte in de zomer leidt tot een toename van het a ...
Check title to add to
marked list