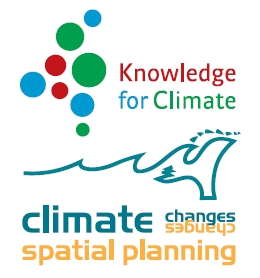 programme

theme

project

publication type

publication year

author

language

keyword
Current refinement(s):
Check title to add to
marked list
Weather to travel to the beach \ Transportation research. Part A, Policy and practice [Scientific article]

Weather conditions have a strong effect on certain leisure destinations choices causing extreme road and parking congestion. An important question is then to what extent travelers react to these forms of congestion by switching to other travel modes. ...

Future changes in extreme precipitation in the Rhine basin based on global and regional climate model simulations \ Hydrology and earth system sciences [Scientific article]

In this study a relatively simple method has been developed to get a better description of the range of changes in extreme precipitation events

A combination of functionally different plant traits provides a means to quantitatively predict a broad range of species assemblages in NW Europe \ Ecography : pattern and diversity in ecology / [issued by the Nordic Society Oikos] [Scientific article]

Assembly theory predicts that filtering processes will select species by their attributes to build a community. Some filters increase functional similarity among species, while others lead to dissimilarity. Assuming converging processes to be dominan ...

Process-based proxy of oxygen stress surpasses indirect ones in predicting vegetation characteristics \ Ecohydrology [Scientific article]

Robust relationships among soil, water, atmosphere and plants are needed to reliably forecast the plant species composition. In this paper, we show the need for, and the application of, a process-based relationship between soil moisture conditions an ...

Hotspot Rijnenburg : over kennisdoorwerking en een aanpak die tot een klimaatbestendige en duurzame structuurvisie Rijnenburg heeft geleid [Monograph]

Bij het opstellen van de structuurvisie voor het nieuwe woongebied Rijnenburg is theoretische kennis op het gebied van klimaatadaptatie en -mitigatie (nationaal en internationaal) verzameld en toegepast in de structuurvisie. Zo is ervaring opgedaan m ...

Assessing the adaptive capacity of agriculture in the Netherlands to the impacts of climate change under different market and policy scenarios (AgriAdapt project) [Monograph]

The AgriAdapt project has developed methodologies that enable (a) the assessment of impacts, risks and resiliencies for agriculture under changes in climatic conditions but also under changes of other drivers (market, technology, policy, etc.) and (b ...

Integrated assessment of adaptation to climate change in Flevoland at the farm and regional level [Monograph]

A key objective of the AgriAdapt project is to assess climate change impacts on agriculture including adaptation at regional and farm type level in combination with market and technological changes. More specifically, the developed methodologies enab ...

Endogenous transport prices and trade imbalances \ Journal of economic geography [Scientific article]

According to economic theory, imbalances in trade flows affect transport prices, because (some) carriers have to return without cargo from the low-demand region to the high-demand region. Therefore, transport prices in the high-demand direction have ...

How are flood risk estimates affected by the choice of return-periods? \ Natural hazards and earth system sciences / European Geosciences Union [Scientific article]

One of the most common approaches in flood risk assessment is to estimate the damage that would occur for floods of several exceedance probabilities (or return periods), to plot these on an exceedance probability-loss curve (risk curve) and to estima ...

Vochtige ecosystemen kwetsbaar: klimaateffecten in Nederland \ Landschap : tijdschrift voor landschapsecologie en milieukunde [Article]

Drie onderling onafhankelijke onderzoeken, uitgevoerd door verschillende teams met eigen methoden, komen tot dezelfde conclusie: natte, voedselarme ecosystemen als vochtige graslanden, natte heide en vennen in Nederland lijken het meeste risico te lo ...

Future flood risk estimates along the river Rhine \ Natural hazards and earth system sciences / European Geosciences Union [Scientific article]

In Europe, water management is moving from flood defence to a risk management approach, which takes both the probability and the potential consequences of flooding into account. It is expected that climate change and socio-economic development will l ...

Weather and travel behaviour [PhD thesis]

The aim of this thesis is to quantify the impacts of weather on travel behaviour, and on the basis of these findings suggest policy measure for the Dutch government to take possible corrective measures in transport management during various weather c ...

Adapting agriculture in 2050 in Flevoland: perspectives from stakeholders [Monograph]

Although recently more research has gone into farm level studies, little attention has been given to the variety of responses of farmers, considering their characteristics, objectives and the socio-economic, technological and political contexts (Reid ...

Adaptatiestrategie voor een klimaatbestendige natuur [Monograph]

Nederland warmt op en zal in de toekomst vaker te maken krijgen met extreme weersomstandigheden. Meer droogte, hitte en wateroverlast zullen er onvermijdelijk toe leiden dat bepaalde populaties achteruit gaan of zelfs uit Nederland verdwijnen. Het ve ...

Leaf habit and woodiness regulate different leaf economy traits at a given nutrient supply \ Ecology : (all forms of life in relation to environment) : official publication of the Ecological society of America [Scientific article]

The large variation in the relationships between environmental factors and plant traits observed in natural communities exemplifies the alternative solutions that plants have developed in response to the same environmental limitations. Qualitative at ...

De toekomstige grondwateraanvulling [thema Grondwater] \ H twee O : tijdschrift voor watervoorziening en afvalwaterbehandeling [Article]

De dynamiek van vegetatie-eigenschappen speelt een cruciale rol in de grondwateraanvulling: de hoeveelheid neerslag die uiteindelijk doorsijpelt naar het grondwater. In verband met klimaatverandering is het van belang deze dynamiek te begrijpen, zoda ...

Nieuwe maat voor bodemvochtregime ook geschikt onder toekomstig klimaat \ H twee O : tijdschrift voor watervoorziening en afvalwaterbehandeling [Article]

Huidige maten voor zuurstofstress in het wortelmilieu van planten, zoals de gemiddelde voorjaarsgrondwaterstand en het percentage luchtgevulde poriën, zijn niet geschikt voor klimaatprojecties. Dat komt doordat ze correlatief en indirect zijn en geen ...

Plant strategies in relation to resource supply in mesic to wet environments : does theory mirror nature? \ The American naturalist : a bimonthly journal devoted to the advancement (and correlation) of the biological sciences (with special reference to the factors of evolution) [Scientific article]

In ecology, strategy schemes based on propositions about the selection of plant attributes are common, but quantification of such schemes in relation to nutrient and water supply is lacking. Through structural equation modeling, we tested whether pla ...

Eerste klimaatprogramma Tilburg : naar een klimaatneutrale en klimaatbestendige stad : periode 2009-2012, de eerste etappe: 'Start van een lokale klimaatkentering' [Monograph]

Dit eerste klimaatprogramma voor Tilburg bestrijkt de periode 2008-2012 en is een eerste stap in de richting van een klimaatneutrale en klimaatbestendige stad in 2045. De realisatie van die doelstellingen is niet alleen een invulling van de gezamenli ...

Aandacht voor veiligheid [Monograph]

De komende decennia worden er tussen de 500.000 en 1.500.000 woningen gebouwd waarvan een groot deel in laag Nederland. Deze studie laat zien dat door deze woningen overstromingsbestendig te bouwen schadereductie mogelijk is. Het schaderisico wordt d ...
Check title to add to
marked list