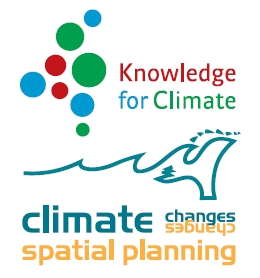 programme

theme

KvK-KT Kennistransfer KvR en KvK gezamenlijk

(5)

project

(KT) Kennistransfer Klimaat

(5)

publication type

publication year

author

language

keyword

climatic change

(5)

environmental policy

(5)
Current refinement(s):
Check title to add to
marked list
Policy experiments talk : learn how to design how to learn [Presentation]

Why experiment? Why now? McFadgen, B. (2014). Policy Experiments Talk: Learn how to design how to learn, Praktijkconferentie governance van klimaatadaptatie, 13 maart. What do we mean when we talk about experiments? What I mean when I talk about expe ...

De natuurlijke alliantie voor een klimaatbestendige stad - Reflectie op het gebruik van CliCo [Presentation]

Camps, P. (2014). De natuurlijke alliantie voor een klimaatbestendige stad - Reflectie op het gebruik van CliCo. Presentatie symposium 'Kosten en baten van klimaatadaptatie' 5 februari 2014. Bijdrage vanuit de stad Amersfoort. Een toekomstagenda mili ...

Bedenk, ontwikkel en gebruik : Kennis voor Klimaat in de praktijk [Monograph]

Het onderzoeksprogramma Kennis voor Klimaat heeft een belangrijke en urgente taak: kennis ontwikkelen voor het klimaatbestendig maken van Nederland. Kennis voor Klimaat brengt wetenschappers en praktijkmensen samen in zogenaamde hotspots, real life l ...

'We moeten zaken slimmer aanpakken': omgaan met klimaatverandering \ Watermanagement insights [Article]

Het wordt niet alleen warmer, het gaat in de komende honderd jaar ook harder regenen. Bovendien stijgt de zeespiegel. Reden voor paniek? Volgens hoogleraar Pier Vellinga niet. "Je moet alleen weten wat het weer doet, hoe je slim op klimaatverandering ...

Provincies en klimaat \ Klimaat magazine : bouwstenen voor lokale duurzaamheid : beleid voor een veilige en gezonde toekomst : uitgave van het Klimaatverbond, COS Nederland en BSIK het Klimaat voor Ruimte Programma [Article]

Provincies doen veel op het gebied van klimaat en werken in veel gevallen samen met gemeenten om hun beleid handen en voeten te geven. Voorbeelden te over uit Drenthe, Utrecht en Limburg.
Check title to add to
marked list