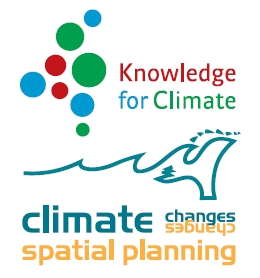 programme

theme

project

publication type

publication year

author

language

keyword
Check title to add to
marked list
Homogeneity of precipitation series in the Netherlands and their trends in the past century \ International journal of climatology : a journal of the Royal Meteorological Society [Scientific article]

The historical daily precipitation observations for the Netherlands were fully digitized recently. The homogeneity of the precipitation series was tested by pairwise comparisons of the monthly totals using an algorithm of Menne and Williams. Forty pe ...

From raindrop to high flow event : modelling and reconstructing precipitation and flood frequency in the Maas catchment during the late Holocene [Monograph]

Main goal was to gain insight in interaction between water management in the Maas catchment, climate change and land use on decennial to millennial time scales, by the means of proxy reconstruction and numerical modelling. Two of the four subprojects ...

The impact of aerosols on regional climate [Monograph]

Aërosolen zijn de grootste onbekende factor in de stralingsforcering van de aarde. Het meest belangrijke effect lijkt het Aërosol Indirect Effect (AIE) dat op verschillende wijzen de vorming en dynamica van wolken beïnvloedt. Wolken ontstaan door con ...

Refinement and application of a regional atmospheric model for climate scenario calculations of Western Europe [Monograph]

Het KNMI regionaal klimaat model RACMO wordt in toenemende mate gebruikt bij de detaillering van Klimaatscenario's. Voorbeelden zijn de frequentie en intensiteit van hittegolven en de veranderingen daarin. Of te verwachten wijzigingen in het optreden ...

Klimaatdienstverlening: maatwerk [Monograph]

Klimaatverandering is een van de grootste milieuproblemen van deze eeuw. In Nederland zullen de effecten van klimaatverandering merkbaar zijn op alle land- en watergerelateerde sectoren. De samenleving kan deze negatieve gevolgen van klimaatveranderi ...

Exploring high-end scenarios for local sea level rise to develop flood protection strategies for a low-lying delta : The Netherlands as an example \ Climatic change : an interdisciplinary, international journal devoted to the description, causes and implications of climatic change. [Scientific article]

Sea level rise, especially combined with possible changes in storm surges and increased river discharge resulting from climate change, poses a major threat in low-lying river deltas. In this study we focus on a specific example of such a delta: the N ...

Seasonal evaluation of the land surface scheme HTESSEL against remote sensing derived energy fluxes of the Transdanubian regions in Hungary \ Hydrology and earth system sciences [Scientific article]

The skill of the land surface model HTESSEL is assessed to reproduce evaporation in response to land surface characteristics and atmospheric forcing, both being spatially variable. Evaporation estimates for the 2005 growing season are inferred from s ...

Ruimtelijke verdeling van neerslagtrends in Nederland in de afgelopen 100 jaar \ H twee O : tijdschrift voor watervoorziening en afvalwaterbehandeling [Article]

Recent zijn alle Nederlandse dagelijkse neerslagwaarnemingen uit de periode 1850-1950 gedigitaliseerd. De waarnemingen vanaf 1910 zijn samen met de al beschikbare waarnemingen van de afgelopen 60 jaar gebruikt om trends in de neerslag over de afgelop ...

Wereld in 2010 warmste ooit gemeten : Europa juist kouder dan normaal \ Kenniscentrum KNMI [Article]

De wereldgemiddelde temperatuur lag dit jaar op het hoogste niveau ooit gemeten, binnen de onzekerheidsmarges gelijk aan die van 2005. In ons deel van Europa was het zowel aan het begin van het jaar als in de maand mei en de afgelopen twee weken koud ...

Standard years for large-scale hydrological scenario simulations \ Environmental modelling & software [Scientific article]

Scenario analyses are regularly characterised by a large number of degrees of freedom. It is usually unfeasible to perform sophisticated hydrological simulations with continuous long-term meteorological time series for all combinations of scenarios a ...

A relation between extreme daily precipitation and extreme short term precipitation \ Climatic change : an interdisciplinary, international journal devoted to the description, causes and implications of climatic change. [Scientific article]

The Royal Netherlands Meteorological Institute (KNMI) has published the KNMI'06 climate scenarios in 2006. These scenarios give possible states of the climate in The Netherlands for the next century. Projections of changes in precipitation were made ...

Modeling the sensitivity of sediment and water runoff dynamics to Holocene climate and land use changes at the catchment scale \ Geomorphology : [an international journal on pure and applied geomorphology] [Scientific article]

An increasing number of studies have indicated that soil erosion, sediment redistribution and water discharge during the Holocene have varied greatly under influence of environmental changes. In this paper we have used a modeling approach to study th ...

Automatic curve extraction for digitizing rainfall strip charts \ Journal of atmospheric and oceanic technology [Scientific article]

A method has been developed that largely automates the labor-intensive extraction work for large amounts of rainfall strip charts and paper rolls. The method consists of the following five basic steps: 1) scanning the charts and rolls to high-resolut ...

CloudSat as a global radar calibrator \ Journal of atmospheric and oceanic technology [Scientific article]

The calibration of the CloudSat spaceborne cloud radar has been thoroughly assessed using very accurate internal link budgets before launch, comparisons with predicted ocean surface backscatter at 94 GHz, direct comparisons with airborne cloud radars ...

Comparison of ambient aerosol extinction coefficients obtained from in-situ, MAX-DOAS and LIDAR measurements at Cabauw \ Atmospheric chemistry and physics [Scientific article]

In the field, aerosol in-situ measurements are often performed under dry conditions (relative humidity RH<30–40%). Since ambient aerosol particles experience hygroscopic growth at enhanced RH, their microphysical and optical properties – especially t ...

Time series information [Poster]

Poster presented at KNMI open onderzoeksdag, 23 mei 2011. The Netherlands is one of the few countries for which data of sufficient length and spatial and temporal resolution are available. However, a large proportion of the data is only available as ...

Homogeneity of precipitation series in the Netherlands and their trends in the past century \ Proceedings gehouden op 12 september, Berlijn [Conference proceedings]

The historical daily precipitation observations before 1951 in the Netherlands were digitized recently, so that all data from 1850 onwards are available in computer readable form now. The homogeneity of the precipitation series was tested by pairwise ...

Klimaatinformatie op maat : de juiste data voor elke sector [Brochure]

De Nederlandse overheid, kennisinstellingen en bedrijven werken hard aan klimaatadaptatie: het aanpassen aan de gevolgen van klimaatverandering. Het KNMI krijgt daarmee steeds meer vragen over het toekomstige klimaat, maar ook over het huidige klimaa ...

Inventarisatie van gebruikerswensen voor klimaatinformatie : versie 1 [Monograph]

Voor klimaatonderzoekers is duidelijker geworden welke klimaatgegevens gewenst zijn. Ook hebben ze meer inzicht gekregen in het belang van de klimaatgegevens voor de verschillende gebruikers en hoe de informatie gebruikt wordt. Voor gebruikers zijn d ...

Times series information [Monograph]

project richt zich op het digitaliseren van databronnen met daarin lange tijdreeksen van meteorologische variabelen. De resulterende datasets spelen een belangrijke rol bij de inrichting van Nederland en vormen de basis voor studies naar klimaatveran ...
Check title to add to
marked list