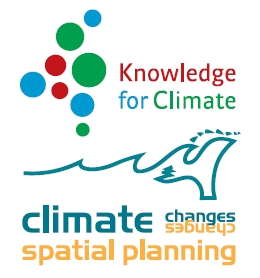 programme

theme

project

publication type

publication year

author

language

keyword
Check title to add to
marked list
Soil carbon dynamics and variability at the landscape scale: its relation to aspects of spatial distribution in national emission databases [Monograph]

Een verdere invulling van de schattingen van emissie en vastlegging van koolstof op een nationale schaal voor de sector landgebruik, landgebruiksverandering, en bosbouw van Nederland. Meer concreet behandelt het rapport: een analyse van de onzekerhei ...

The effect of the spatial arrangement of wetlands on water quality improvement and carbon sequestration [Monograph]

De interactie tussen nutriëntendynamiek en broeikasgasemissies is onderzocht in veenweidepolders. Rietmoerassen kunnen een deel van de nutriëntenbelasting bufferen maar staan ook bekend als belangrijke bronnen van methaan, terwijl ontwaterde, mineral ...

An integrated framework to assess spatial and related implications of biomass delivery chains [Monograph]

Het hoofddoel van het project was een geïntegreerde raamwerkmethode te maken. Daarmee kunnen de ruimtelijke gevolgen, en gerelateerde kansen en consequenties worden beoordeeld en geanalyseerd, van een verhoogde implementatie van biomassaketens voor e ...

Spatial decision support for management of Dutch fen meadows [Monograph]

Ruimtelijke planning speelt een centrale rol in de ontwikkeling van ruimtelijke adaptatiestrategieën. In dit project maken we gebruik van een interactieve kaarttafel voor het ondersteunen van participatieve ruimtelijke planning in Nederlandse veenwei ...

An assessment of the potential for atmospheric emission verification in The Netherlands [Monograph]

Doel van dit project was het ontwikkelen van een systeem voor het kwantificeren van het broeikasgasbudget op landelijke en regionale schaal. Het ME2 consortium heeft een 'protocol' ontwikkeld om een referentieschatting te maken ten behoeve van de ver ...

Integrated observations and modelling of greenhouse gas budgets at the ecosystem level in The Netherlands [Monograph]

In Nederland komt ongeveer 10% van alle emissies van de broeikasgassen uit land-gebonden bronnen en nog eens 5% uit aan het landgebruik verbonden activiteiten. Nederlandse onderzoekers hebben binnen het Bsik-onderzoeksprogramma Klimaat voor Ruimte (K ...

Release of CO2 and CH4 from lakes and drainage ditches in temperate wetlands \ Biogeochemistry : an international journal [Scientific article]

Shallow fresh water bodies in peat areas are important contributors to greenhouse gas fluxes to the atmosphere. In this study we determined the magnitude of CH4 and CO2 fluxes from 12 water bodies in Dutch wetlands during the summer season and studie ...

The impact of slurry application technique on nitrous oxide emission from agricultural soils \ Agriculture, ecosystems and environment : an international journal for scientific research on the relationship of agriculture and food production to the biosphere [Scientific article]

Direct nitrous oxide (N2O) emissions from fertilized soils are generally estimated using emission factors. However, the emission factors for N2O emission of applied slurry are not well quantified. The effect of slurry application technique on N2O emi ...

Nitrous oxide emissions from fertilized and unfertilized grasslands on peat soil \ Nutrient cycling in agroecosystems [Scientific article]

Emissions of nitrous oxide (N2O) from managed and grazed grasslands on peat soils are amongst the highest emissions in the world per unit of surface of agriculturally managed soil. According to the IPCC methodology, the direct N2O emissions from mana ...

Het effect van klimaatverandering op de waterhuishouding en nutriëntenstromen in veenweidepolders \ H twee O : tijdschrift voor watervoorziening en afvalwaterbehandeling [Article]

Een imaginaire veenweidepolder is onlangs gemodelleerd in SOBEK om de consequenties van een klimaatverandering door te rekenen voor de periode 2036-2065 voor wat betreft (grond)waterpeil en nitraat- en fosfaatfluxen. De KNMI-klimaatscenario's G en W+ ...

Greenhouse gas fluxes from Dutch peatland water bodies : importance of the surrounding landscape \ Wetlands : journal of the Society of Wetland Scientists [Scientific article]

Methane and carbon dioxide fluxes were quantified for 14 ditches and larger water bodies in Dutch peatlands, surrounded by different habitat types, using concentration changes in floating flux chambers. Variability among water bodies was substantial ...

Uncertainty assessment of N2O inventories : explorations at different spatial and temporal scales for the Dutch fen meadow landscape [PhD thesis]

Het belangrijkste doel van dit proefschrift is om de onzekerheid van lachgasemissieinventarisaties voor het Nederlandse veenweidegebied te kwantificeren. Representaties van databases die informatie over landbedekking bevatten, verschillen significant ...

Beïnvloeden van landgebonden broeikasgasemissies: naar een klimaatneutrale(re) inrichting van het landelijk gebied \ Landschap : tijdschrift voor landschapsecologie en milieukunde [Article]

Onderzocht is of mitigatie mogelijk terug te dringen is in de veenweidegebieden en of het door de vastlegging van koolstof in bossen te verhogen is. Daarnaast is bepaald wat de effecten zijn van het Nederlandse landgebruik in de toekomst (scenario's) ...

Seven years of recent European net terrestrial carbon dioxide exchange constrained by atmospheric observations \ Global change biology [Scientific article]

We present an estimate of net ecosystem exchange (NEE) of CO2 in Europe for the years 2001–2007. It is derived with a data assimilation that uses a large set of atmospheric CO2 mole fraction observations (∼70 000) to guide relatively simple descripti ...

Methane emissions in two drained peat agro-ecosystems with high and low agricultural intensity \ Plant and soil : international journal on plant - soil relationships [Scientific article]

Methane (CH4) emissions were compared for an intensively and extensively managed agricultural area on peat soils in the Netherlands to evaluate the effect of reduced management on the CH4 balance. Chamber measurements (photoacoustic methods) for CH4 ...

Emissions of N2O from fertilized and grazed grassland on organic soil in relation to groundwater level \ Nutrient cycling in agroecosystems [Scientific article]

Intensively managed grasslands on organic soils are a major source of nitrous oxide (N2O) emissions. The Intergovernmental Panel on Climate Change (IPCC) therefore has set the default emission factor at 8 kg N–N2O ha−1 year−1 for cultivation and mana ...

Measurements necessary for assessing the net ecosystem carbon budget of croplands \ Agriculture, ecosystems and environment : an international journal for scientific research on the relationship of agriculture and food production to the biosphere [Scientific article]

There are a number of methods that can be used to help assess carbon budgets at the site to continental scales. Eddy covariance (EC) networks have been developed over the last decade and have been used to make many advances in our understanding. Howe ...

Comparison of chamber and eddy covariance based CO2 and CH4 emission estimates in a heterogeneous grass ecosystem on peat \ Agricultural and forest meteorology : an international journal [Scientific article]

Fluxes of methane (CH4) and carbon dioxide (CO2) estimated by empirical models based on small-scale chamber measurements were compared to large-scale eddy covariance (EC) measurements for CH4 and to a combination of EC measurements and EC-based model ...

Dis-aggregation of airborne flux measurements using footprint analysis \ Agricultural and forest meteorology : an international journal [Scientific article]

Aircraft measurements of turbulent fluxes are generally being made with the objective to obtain an estimate of regional exchanges between land surface and atmosphere, to investigate the spatial variability of these fluxes, but also to learn something ...

Remote sensing of sun induced fluorescence to improve modelling of diurnal courses of gross primary production (GPP) \ Global change biology [Scientific article]

Terrestrial gross primary production (GPP) is an important parameter to explore and quantify carbon fixation by plant ecosystems at various scales. Remote sensing (RS) offers a unique possibility to investigate GPP in a spatially explicit fashion; ho ...
Check title to add to
marked list