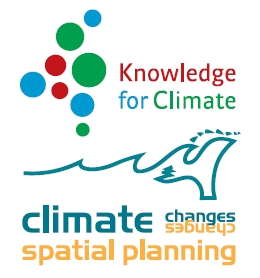 programme

theme

project

(IC10) Communicating climate change: tools for framing risk - benefits

(9)

publication type

publication year

author

language

keyword
Current refinement(s):
Check title to add to
marked list
Inzichten over het duiden van klimaat-gerelateerde informatie om participatie bij adaptatieprojecten te bevorderen [Monograph]

Dit rapport laat zien dat de participatie van stakeholders bij adaptatieprojecten kan worden bevorderd door informatie over aard en effecten van klimaatverandering zo te duiden dat ook niet-specialisten kunnen snappen wat er aan de hand is. Het duide ...

Climate change impact assessment and adaptation under uncertainty [PhD thesis]

Expected impacts of climate change are associated with large uncertainties, particularly at the local level. Adaptation scientists, practitioners, and decision-makers will need to find ways to cope with these uncertainties. Several approaches have be ...

Frame-based guide to situated decision-making on climate change \ Global environmental change : human and policy dimensions [Scientific article]

The present paper describes a frame-based approach to situated-decision-making on climate change. Building on the multidisciplinary literature on the relationship between frames and decision-making, it argues that decision-makers may gain from making ...

Operationalising a resilience approach to adapting an urban delta to uncertain climate changes \ Technological forecasting and social change : an international journal [Scientific article]

Climate change may pose considerable challenges to coastal cities, particularly in low-lying urban deltas. Impacts are, however, associated with substantial uncertainties. This paper studies an uncertainty-robust adaptation strategy: strengthening th ...

Verslag Workshop IC10 en A18 [Monograph]

Verslag van een workshop die tot doel had informatie uit te wisselen tussen de Klimaat voor Ruimte projecten A18 (Hotspot Groningen) en IC10 (communicatie over klimaat).

Framing climate change and climate-proofing: from awareness to action \ Communicating climate change: discourses, mediations and perceptions [Scientific article]

This paper examines two contrasting mental models that can be used to frame climate change and climate-proofing (i.e. adaptation and mitigation). The models refer to common causes and common effects, respectively. Climate change may be relatively eas ...

Veerkracht als strategie voor klimaatadaptatie onder onzekerheid : onderzoek aan de hand van de casus 'het buitendijks gebied van gemeente Rotterdam' [Monograph]

Als het gaat over klimaatbeleid focusten beleidsmakers tot voor kort vooral op het tegengaan van klimaatverandering, maar een adequaat adaptatiebeleid is hoog nodig. Om verschillende redenen moet over adaptatieve maatregelen nu of in de nabije toekom ...

Veerkrachtig Rotterdam: klimaatverandering als uitdaging : workshopverslag [Monograph]

De doelstelling van de workshop was meerledig:<BR> - Een korte inventarisatie maken van mogelijke problemen die klimaatverandering zou kunnen geven in het buitendijks bebouwd gebied in Rotterdam.<BR> - Nadenken over hoe een 'veerkrachtbenadering' pra ...

Climate change and the precautionary principle \ Implementing the precautionary principle : perspectives and prospects [Scientific article]

In this chapter the authors review the management of climate risks from the viewpoint of the Precautionary Principle. Following the ingredients of the definition of the PP, they first explore the grounds for concern with a focus on potential irrevers ...
Check title to add to
marked list