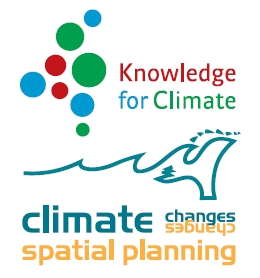 programme

theme

project

publication type

publication year

author

language

keyword
Current refinement(s):
Check title to add to
marked list
Doorbraakvrije dijken: een nadere verkenning [Monograph]

Tijdens een studiedag over 'Dijken voor de toekomst', die KvK-Thema 1 in november 2011 samen met STOWA had georganiseerd, werd duidelijk dat veel discussie over 'praktisch doorbraakvrije' dijken het gevolg is van verschillende beelden, mede veroorzaa ...

Enkele aandachtspunten en suggesties uit Kennis voor Klimaat thema 1 [Presentation]

Klijn, F. (2014). Presentatie werkconferentie Europese rivieren omarmd: 'Enkele aandachtspunten en suggesties uit Kennis voor Klimaat thema 1 ORAS HS', 30 januari.

The added value of system robustness analysis for flood risk management \ Natural hazards and earth system sciences / European Geosciences Union [Scientific article]

Decision makers in fluvial flood risk management increasingly acknowledge that they have to prepare for extreme events. Flood risk is the most common basis on which to compare flood risk-reducing strategies. To take uncertainties into account the cri ...

Explaining differences in flood risk management approaches in Europe and the USA : a comparative analysis \ Comprehensive flood risk management : research for policy and practice [Conference proceedings]

Flood Risk Management (FRM) in Europe and worldwide is not static but constantly in flux. Generally, there has been a trend towards more integrated FRM in many countries. However, the initial situation in the various countries is very different. The ...

On the potential contribution of spatial planning in combination with unbreachable embankments in the design of a robust flood risk system, exemplified for the Netherlands \ Comprehensive flood risk management : research for policy and practice [Conference proceedings]

The government has announced a revision of the current flood risk management policy, comprising not only a possible revision of the protection standards, but also a transition towards a broader risk-based policy, which may involve reducing the conseq ...

Flood hazard mapping for spatial planning : conceptual and methodological considerations \ Comprehensive flood risk management : research for policy and practice [Conference proceedings]

Recent research revealed that the Netherlands ranks as the country with the best flood protection in the world. However, there remains a very small chance that a large-scale flood would occur. The country's vulnerability to floods may be reduced by m ...

Robuustheidsanalyse bedijkte Maas [Monograph]

Om het rivierengebied voor te bereiden op klimaatverandering en socioeconomische ontwikkelingen, verkent het Deltaprogramma Rivieren verschillende strategieën met daarbij horende maatregelpakketten. Deze worden beoordeeld op basis van overstromingsri ...

A multi-layer safety perspective on the tsunami disaster in Tohoku, Japan \ Comprehensive flood risk management : research for policy and practice [Conference proceedings]

This paper presents an assessment of the multi-layered safety system in Tohoku, Japan based on the tsunami disaster of March 2011. The performed analysis has been based on data provided by local researchers and field observations. First an overview o ...

Assessment of the Netherlands' flood risk management policy under global change \ Ambio : a journal of the human environment : research and management [Scientific article]

Climate change and sea level rise urge low-lying countries to draft adaption policies. In this context, we assessed whether, to what extent and when the Netherlands' current flood risk management policy may require a revision. By applying scenarios o ...

Eerste generatie oplossingen voor de lange termijn waterveiligheid in de Rijn-Maasmonding : deelrapport verkenning van effecten op natuur [Monograph]

Deze studie is een eerste verkenning naar de effecten van de verschillende oplossingsrichtingen binnen Deelprogramma Rijnmond Drechtsteden op de natuur in de Rijn- Maasmonding. Met behulp van waterstands- en ecologische modelleringen (SOBEK en HABITA ...

Climate proof flood risk management [Brochure]

Brochure about the goal and research programme of 'Climate Proof Flood Risk Management', one of the eight consortia of the Knowledge for Climate programme.

Cross-cutting approaches dealing with uncertainty, robustness and designing for spatial quality [Fact sheet]

Flood risk management is not a goal in itself, but rather a means of achieving a sustainable development. Therefore, flood risk management strategies and individual risk management measures must be evaluated on their contribution to "sustainability", ...

Deltadijken: ruimtelijke implicaties : effecten en kansen van het doorbraakvrij maken van primaire waterkeringen [Monograph]

Dit rapport gaat over de ruimtelijke implicaties van deltadijken. Deltadijken zijn dijken waarin geen bres ontstaat als er water overheen stroomt of er golven overheen slaan. Er ontstaat dan geen onbeheersbare overstroming maar veeleer forse waterove ...

Routeplanner naar een klimaatbestendig Nederland - 1: Nulmeting [Monograph]

In dit rapport is voor het eerst getracht op een systematische wijze de vraag te beantwoorden hoe bestendig Nederland is tegen klimaatverandering – en tegen de daarmee gepaard gaande zeespiegelstijging. Daarbij zijn de recent gepubliceerde klimaatsce ...
Check title to add to
marked list