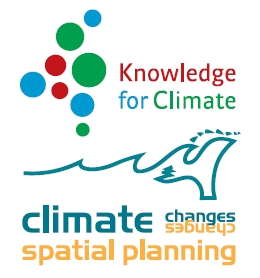 programme

theme

project

publication type

publication year

author

language

keyword
Current refinement(s):
Check title to add to
marked list
Meer bytes, minder beton : 3Di Waterbeheer [thema innovatie] \ Het waterschap : veertiendaags tijdschrift voor waterschapsbestuur en waterschapsbeheer [Article]

De waterschappen moeten bezuinigen, maar niet ten koste van veiligheid en de kwaliteit. Dat lijkt een onmogelijke opgave. Wie méér wil, met minder geld, moet inventief zijn. Hollands Noorderkwartier en Delfland investeren in nieuwe technologie die de ...

Anthropogenic heat release and urban heat island effect in Rotterdam, the Netherlands [Poster]

The Urban Heat Island (UHI) effect critically influences health and comfort of inhabitants in cities. Steeneveld et al. (2011) studied UHI in the Netherlands using observations taken by hobby meteorologists.

Tools for adaptation [Presentation]

The seven workpackages are explained at Midterm review KIT Amsterdam, October 4 2012. • WP1: Integrating and downscaling national socio-economic scenarios; • WP2: Assessing the economic impacts of flood risks • WP3: Interactive development of spatial ...

Sustainable buildings and street [Fact sheet]

The Case "Sustainable Buildings and Streets" focuses on climate adaptation at the micro-scale level including the outdoor environment (streets) and the indoor environment of buildings, with specific attention to outdoor and indoor heat stress. The pr ...

Neighbourhoods [Fact sheet]

The Climate Proof Cities (CPC) case of Neighbourhoods focuses on the issue of climate adaptation in neighbourhoods and districts of cities, with a main emphasis on heat. This document discusses the outline of the Neighbourhoods case, as well as detai ...

Case plan city & region [Monograph]

The case plan 'city & region' develops knowledge and insights that provide cities and regions the capability to adapt to climate change in general and the urban heat island (UHI) effect in particular. The regional case plan comprises three cases: [1] ...

Promovendi aan het woord : urban climate design engineering \ Bouwfysica [Article]

In het licht van klimaatverandering, maar ook de verdichting en uitbreiding van steden, wordt verwacht dat het microklimaat in steden zal verslechteren. Laura Kleerekoper legt haar onderzoek uit.

Impact van klimaatverandering en sociaal-economische ontwikkelingen op lage afvoeren van de Rijn [Monograph]

Naast lokale neerslag en de beschikbaarheid van grondwater is de afvoer van de Rijn en Maas de belangrijkste randvoorwaarde voor de beschikbaarheid van oppervlaktewater. Dit oppervlaktewater wordt voor verschillende doeleinden gebruikt: irrigatie, in ...

Future changes in Mekong river hydrology : impact of climate change and reservoir operation on discharge \ Hydrology and earth system sciences [Scientific article]

The transboundary Mekong River is facing two ongoing changes that are expected to significantly impact its hydrology and the characteristics of its exceptional flood pulse. The rapid economic development of the riparian countries has led to massive p ...

Lost food, wasted resources: global food supply chain losses and their impacts on freshwater, cropland and fertiliser use \ The science of the total environment : an international journal for scientific research into the environment and its relationship with man [Scientific article]

Reducing food losses and waste is considered to be one of the most promising measures to improve food security in the coming decades. Food losses also affect our use of resources, such as freshwater, cropland, and fertilisers. In this paper we estima ...

Innovaties in de delta voor de landbouw watervoorziening [Presentation]

Water in sloten in grote delen van Zeeland zijn brak tot zout: toch is landbouw mogelijk! Grondwater Nederland verzilt en verzoet!

Balancing supply and demand of fresh water : under increasing drought and salinisation in the Netherlands [Presentation]

The Dutch fresh water challenge: vision and research questions, some intermediate results. Qualitative trends in salinity of the groundwater and main causes. Two main goals for water management: to protect The Netherlands from flooding; to make Fresh ...

Local climate proof fresh groundwater supply : adaptation water management strategy with national impact? [Presentation]

Many local solutions for fresh groundwater supply can have regional impact. The mission: to provide areas with fresh-salt issues enough and clean water in a sustainable way and at the right moment of time.

Dealing with estuarine dynamics and climate change in fresh water resources management : robust decision(s) about the future of Lake Volkerak-Zoom [Presentation]

With both a fresh and a salt Volkerak Zoommeer (VZM) freshwater supply in the region can be guaranteed. Lake VZM is not a strategic fresh water resource

Freshwater resources management in coastal zones in different climates [Presentation]

Fresh water and salt water: different indicators, uncertainty in research, uncertainty in policy. Different classification systems: Stuyfzand (drinking water), Wameling and Runhaar ecohydrology), Venice system (marine ecology)

Designing interactive software to support the quest for the 'best' flood risk reduction strategy [Fact sheet]

Factsheet about a PhD research project that approaches the flood safety objective as a policy problem, where designs and decisions are made as a result from interactions within a community of modelers and creative people on the one hand, and stakehol ...

Vergroten van de zoetwatervoorraad onder kreekruggen in de Zuidwestelijke Delta - een overzicht van voorlopige onderzoeksresultaten [Poster]

Onderzoek wordt gedaan naar de zoetwatervoorziening vanuit regenwaterlenzen in het kustgebied van Nederland. De geohydrologische haalbaarheid van dit concept wordt onderzocht met een numeriek grondwatermodel. Dit model wordt gekalibreerd a.d.h.v. ver ...

Airborne geophysics: a powerful tool to start up fresh groundwater management in the coastal zone [Poster]

For the future, the use of fresh groundwater in most areas is very likely to increase due to population rise, economic growth, intensified agricultural development, and the loss of surface water due to contamination. Therefore, we need tools to manag ...

Veldproef ondergrondse waterberging Nootdorp (WP4) [Poster]

Onderzocht wordt of zelfvoorzienendheid in zoet gietwater bereikt kan worden door het winterse zoetwateroverschot op te slaan in ondergrondse watervoerende pakketten (aquifers). Deze techniek wordt wereldwijd toegepast, waarbij het zoete water doorga ...

Modeling the adaptation of infrastructures to prevent the effects of climate change : an overview of existing literature \ Third International Engineering Systems Symposium CESUN 2012 : design and governance in engineering systems; roots, trunk, blossoms [Conference proceedings]

Climate change is likely to affect our infrastructures and, consequently, the way society interacts with these infrastructures. For instance, higher average temperatures increase the need for electricity delivered through the grid in the summer due t ...
Check title to add to
marked list