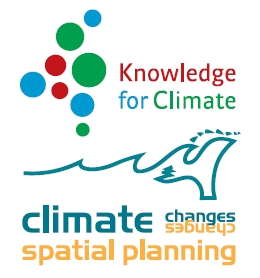 programme

theme

project

(A01) Biodiversity in a changing environment

(9)

publication type

publication year

author

language

keyword
Current refinement(s):
Check title to add to
marked list
A combination of functionally different plant traits provides a means to quantitatively predict a broad range of species assemblages in NW Europe \ Ecography : pattern and diversity in ecology / [issued by the Nordic Society Oikos] [Scientific article]

Assembly theory predicts that filtering processes will select species by their attributes to build a community. Some filters increase functional similarity among species, while others lead to dissimilarity. Assuming converging processes to be dominan ...

Process-based proxy of oxygen stress surpasses indirect ones in predicting vegetation characteristics \ Ecohydrology [Scientific article]

Robust relationships among soil, water, atmosphere and plants are needed to reliably forecast the plant species composition. In this paper, we show the need for, and the application of, a process-based relationship between soil moisture conditions an ...

Vochtige ecosystemen kwetsbaar: klimaateffecten in Nederland \ Landschap : tijdschrift voor landschapsecologie en milieukunde [Article]

Drie onderling onafhankelijke onderzoeken, uitgevoerd door verschillende teams met eigen methoden, komen tot dezelfde conclusie: natte, voedselarme ecosystemen als vochtige graslanden, natte heide en vennen in Nederland lijken het meeste risico te lo ...

Leaf habit and woodiness regulate different leaf economy traits at a given nutrient supply \ Ecology : (all forms of life in relation to environment) : official publication of the Ecological society of America [Scientific article]

The large variation in the relationships between environmental factors and plant traits observed in natural communities exemplifies the alternative solutions that plants have developed in response to the same environmental limitations. Qualitative at ...

De toekomstige grondwateraanvulling [thema Grondwater] \ H twee O : tijdschrift voor watervoorziening en afvalwaterbehandeling [Article]

De dynamiek van vegetatie-eigenschappen speelt een cruciale rol in de grondwateraanvulling: de hoeveelheid neerslag die uiteindelijk doorsijpelt naar het grondwater. In verband met klimaatverandering is het van belang deze dynamiek te begrijpen, zoda ...

Nieuwe maat voor bodemvochtregime ook geschikt onder toekomstig klimaat \ H twee O : tijdschrift voor watervoorziening en afvalwaterbehandeling [Article]

Huidige maten voor zuurstofstress in het wortelmilieu van planten, zoals de gemiddelde voorjaarsgrondwaterstand en het percentage luchtgevulde poriën, zijn niet geschikt voor klimaatprojecties. Dat komt doordat ze correlatief en indirect zijn en geen ...

Plant strategies in relation to resource supply in mesic to wet environments : does theory mirror nature? \ The American naturalist : a bimonthly journal devoted to the advancement (and correlation) of the biological sciences (with special reference to the factors of evolution) [Scientific article]

In ecology, strategy schemes based on propositions about the selection of plant attributes are common, but quantification of such schemes in relation to nutrient and water supply is lacking. Through structural equation modeling, we tested whether pla ...

Grondwater als bron voor biodiversiteit [Speech]

Het beroep van de auteur bestaat uit het verklaren en voorspellen van de diversiteit aan plantensoorten in afhankelijkheid van water, en dan vooral van grondwater en het water dat boven in de bodem zit, het bodemvocht. In deze rede legt hij uit waaro ...

The effects of rising CO2 levels on evapotranspiration [Monograph]

In the context of Phase 2 of the Netherlands Drought Study, Kiwa Water Research conducted an exploratory literature study on the effects of CO2 increases in evapotranspiration, biomass production and competition between plant species (Doomen & Witte, ...
Check title to add to
marked list