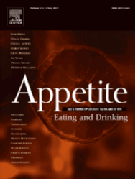 Appetite
Elsevier
1980-
ISSN: 0195-6663 (1095-8304)
Behavioral Sciences - Nutrition & Dietetics - General Psychology - Nutrition and Dietetics
Recent articles
1

show

abstract

0195-6663 * 1095-8304 * 29512601

Publication date: Available online 27 February 2019

Source: Appetite

Author(s): Annie E. Wertz, Karen Wynn

Learning what to eat is a critical problem that humans must solve over the course of ontogeny. Recent research underscores the importance of social learning processes to the development of food preferences in infancy and early childhood, but research investigating how (and whether) learned edibility information is generalized remains inconclusive. Here we investigate whether 18-month-olds generalize socially learned information about plant edibility. Across two experiments, infants watched an adult eat fruit from one type of plant and then were presented with a choice between two new plants: one plant was of the same type the adult had eaten from, and the other was of a different type. Infants' reaching and eating behavior was assessed during the choice phase. The results showed that 18-month-olds generalize edibility to the same plant type. These findings provide new insights into the nature of human food learning processes early in development.

2

show

abstract

0195-6663 * 1095-8304 * 29579152

Publication date: Available online 6 March 2019

Source: Appetite

Author(s): B.K. Cheon, A.Y. Sim, L. Lee, C.G. Forde

Although implicit theories have been studied in the context of personal traits, there has been limited investigation of their role in physiological domains such as appetite. Subjective feelings and affective states can function as goals and desired end states that individuals regulate their behaviors to attain. Likewise, different conceptualizations people maintain for the subjective experience of satiety (i.e., terminating hunger or attaining fullness) may also predict individual variations in eating behavior. We examined whether portion selection and food intake were guided by such implicit goals pertaining to the nature of satiety. Across 3 studies, we observed that individuals report distinct subjective requirements (degrees of fullness) to attain different states of satiety (stop hunger, feel comfortably full, feel completely full), suggesting that these states reflect independent goals or outcomes. Importantly, personal requirements to feel completely full (compared to stop hunger or feel comfortably full) were observed to be the strongest predictor of portion sizes selected in Study 1 (B = 1.17, p < .001) and Study 2 (B = 4.26, p = .004), and the quantity of energy consumed from a meal in Study 2 (B = 3.07, p = .01). Yet, experimentally activating a situational goal to stop hunger (vs. feel full) produced the selection of smaller portion sizes, F(1, 41) = 5.64, p = .02, and personal requirements to stop hunger to become the dominant predictor of portion selection patterns in Study 3 (B = 0.43, p = .005). These findings reveal that eating behavior of modern consumers may be guided by a predominant goal to attain the subjective experience of complete fullness, although this implicit goal may be malleable to situational demands.

3

show

abstract

0195-6663 * 1095-8304 * 29619720

Publication date: Available online 9 March 2019

Source: Appetite

Author(s): G.W. Horgan, A. Scalco, T. Craig, S. Whybrow, J.I. Macdiarmid

The amount of meat consumed is having a negative impact on both health and the environment. This study investigated the probability of eating meat and the amount eaten at a meal within different social, temporal and situational contexts. Dietary intake data from 4-day diet diaries of adults (19 years and above) taken from the UK National Diet and Nutrition Survey (2008/9-2013/14) were used for the analysis. Individual eating occasions were identified and the effects of where the food was eaten, with whom, day of the week, age and gender on the probability of eating meat and amount of meat eaten were modelled using general linear mixed models. Each factor showed distinctive effects on the probability of eating meat and the amount consumed. The amount of meat eaten was greater when eating with family members compared to when alone or with other companions. Both the probability and amount of meat eaten in a single eating occasion were higher on Sundays compared to the rest of the week. Eating out (e.g. restaurants/cafes) increased the probability of consuming meat and the amount compared to other situations (e.g. home, work). When considering the factors influencing meat consumption, attention must be paid to the effects of social, temporal, and situational factor as they all work to shape consumption behaviour. This information should be used in the design of interventions and development of policies for the most effective way to reduce meat consumption.

4

show

abstract

0195-6663 * 1095-8304 * 29619723

Publication date: Available online 7 March 2019

Source: Appetite

Author(s): Rebecca L. Heller, Amy R. Mobley

Responsive feeding of young children has been identified as a protective factor against the development of childhood obesity. Instruments developed to assess responsive feeding by parents of children birth to 5 years of age over the past 17 years were reviewed using the Preferred Reporting Items for Systematic Reviews and Meta-Analyses (PRISMA) checklist. Four electronic databases (PubMed, CINAHL, PsycINFO, and Scopus) were used to search for relevant articles to include at least one parental responsive feeding category (Food Rewards, Pressure to Eat, Parental Control of Intake, Emotional Feeding, or Responsiveness to Cues/Child Autonomy), development, validation, or reliability of the instrument, and evaluated in at least one child between ages birth to 5 years old. The final review included 33 individual responsive feeding related instruments. Risk of bias for each article was assessed using the Risk of Bias in Non-randomized Studies (ROBINS-I) assessment tool. Of the 15 instruments intended for birth to 2-year-olds and the 28 intended for 3- to 5-year-olds, only three instruments showed rigorous validation and reliability testing (Feeding Practices and Structure Questionnaire, Comprehensive Feeding Practices Questionnaire, and Family Food Behavior Survey). The most commonly reported psychometric testing was construct validity and internal reliability. There were limited instruments intended for young children (birth to 2 years), low-income, diverse racial and ethnic groups (Hispanic and non-Hispanic black), and fathers or other caregivers. The most frequently assessed feeding practices included Pressure to Eat, Parental Control, and Food Rewards, but none of the instruments assessed all aspects of responsive feeding. This review identified the need for more comprehensive instruments that measure all aspects of responsive feeding, the need for further testing in diverse populations, and further validity and reliability testing.

5

show

abstract

0195-6663 * 1095-8304 * 29619724

Publication date: Available online 6 March 2019

Source: Appetite

Author(s): Renata Blumberg, Diana Mincyte

Lithuania hosts a diversity of places that offer consumers a taste of local food, which appear to mirror the recent popularity of local and alternative food initiatives globally. In this paper we show that the proliferation of local foods in the region is not a novel phenomenon, nor is it solely a manifestation of taste preferences or identities associated with food. Drawing on the growing scholarly work on the role of infrastructures in mediating social, economic and political relations, we conceptualize the taste for local food as embedded in broader networks and reproduced through material facilities. To advance this argument, our empirical analysis shows how the infrastructure for local food has been fostered, transformed, threatened, but never eradicated during: the Soviet policies that supported subsidiary agriculture and market infrastructures; neoliberal market reforms in the 1990s that made public markets into mainstays for farmers and consumers; and EU accession that brought more stringent regulations and subsidies. Our research demonstrates that today's taste for local foods in Lithuania is neither a local nor global phenomenon, but an outcome of historical processes that foregrounded the formation of smallholder agriculture, direct sales, and self-provisioning practices in the region. More broadly, our research shows how local food persists only as an integral part of a broader agro-food infrastructure. Therefore, it might be hard to cultivate tastes for local foods once their supporting infrastructures have been eradicated or transformed.

6

show

abstract

0195-6663 * 1095-8304 * 29688781

Publication date: Available online 14 March 2019

Source: Appetite

Author(s): Stefania Velardo, Murray Drummond

Talking to children about their health-related understandings and experiences can provide valuable information for public health practitioners who seek to improve children's dietary behaviours. To date, however, research on children's food consumption has generally prioritized the views of parents and caregivers, rather than children themselves. This paper reports results from a qualitative study that explored preadolescent children's attitudes and perceptions towards health and nutrition. 38 children aged 11–12 years, across three state government schools, took part in an individual interview or group interview. Interviews were recorded, transcribed verbatim and analysed using thematic analysis techniques. Our results indicate that children inextricably linked the concept of health to diet and physical activity. They pondered the connection between different types of foods and physical implications for the body, emphasising nutrition and physical activity as a resource for preventing the onset of chronic disease and specifically the state of 'fatness'. Children collectively overemphasised the correlation between body size and health, and expressed that people should take responsibility for healthy choices to prevent fatness. In their discussions, they referred to aesthetic elements of the body and negative consequences of obesity. Overall, we argue that children's discourses of health and nutrition are potentially problematic. Results suggest that it is important to reshape these ideas to encourage children to develop more positive relationships with food and physical activity.

7

show

abstract

0195-6663 * 1095-8304 * 29688782

Publication date: Available online 14 March 2019

Source: Appetite

Author(s): Annukka Vainio

This study explores how consumers' eating motives, need for cognition, and subjective ability to evaluate information were associated with the perceived influence of scientific and commercial information sources, and how these were associated with a self-reported consumption of red meat and plant-based alternatives. An online survey of a nationally representative sample of the 18- to 65-year-old adult population living in Finland (N = 1279) was analysed with structural equation modelling. The perceived influence of commercial sources was negatively associated, and the perceived influence of scientific sources positively associated with a plant-based diet. The health motive and subjective ability to evaluate information were positively associated with the perceived influence of scientific information sources and negatively associated with the perceived influence of commercial sources. The environmental motive was positively associated with commercial sources. The findings can be used for tailoring food-related communication to suit the motivations and information assessment capacities of different consumers. In particular, public authorities need to respond to the information needs of environmentally conscious consumers, increase public awareness of the environmental impacts of red meat, and train consumers to assess information quality.

8

show

abstract

0195-6663 * 1095-8304 * 29688783

Publication date: Available online 14 March 2019

Source: Appetite

Author(s): Magda Osman, Katie Thornton

The focus of the present study is to examine the impact of behavioral interventions designed to encourage consumer change around food choices in line with more sustainable consumption as well as healthy eating. More specifically, as a potential method of persuasion, we test the effect of the provision of information using traffic light labelling attached to different meal options signalling their impact on the environment (e.g. carbon emission levels) as well as on their health (e.g., calorific content). While traffic light labelling has shown some success in encouraging both healthy and sustainable food consumption, there is still limited work demonstrating the impact on choice behavior. The present study includes two experiments (Experiment 1, N = 120 [approximately 40 per condition], Experiment 2, N = 297 [approximately 95 per condition]). They examined the impact of the presentation of single (traffic light labelling of calorific content, traffic light labelling of carbon emission levels) and dual (both calorific content and carbon emission levels) traffic light labels in a hypothetical simulated canteen environment. For some participants, the traffic light labels were supplemented with additional information which either contained general information regarding calorific content and carbon emissions, or specific reference values regarding the relationship between particular calorific or carbon emission levels to other activities (i.e. walking, driving). The Results from both experiments show that, compared to baseline, the presence of traffic light labels led to positive shifts towards lower carbon emission and lower calorific content meals. Both general and specific information supported positive behavioral change towards healthier and sustainable meal choices. The findings are discussed in relation to existing work examining the impact of behavioral interventions designed to support positive change in consumer behavior.

9

show

abstract

0195-6663 * 1095-8304 * 29688784

Publication date: Available online 14 March 2019

Source: Appetite

Author(s): Laurence J. Nolan

Studies of persons in treatment for substance use disorder (SUD) frequently report significant body weight gain and higher food consumption. It is unclear what psychological variables might mediate a relationship between SUD treatment status and food selection. To examine the association between SUD treatment status and food selection, 212 men and women (104 in treatment for SUD) were asked, in an online survey, to choose from among 16 food images in an imagined all-you-can-eat buffet scenario. Food craving, emotional eating (EE), impulsivity, and drugs used were examined as potential mediators while reward responsiveness (RR) was examined as a potential moderator. The amount of energy from foods selected was the predicted variable. Results indicated that those in treatment for SUD had significantly higher food cravings, positive EE, and attentional and motor impulsivity (but not RR or negative EE) which were (with the exception of RR) not correlated with energy selected from food images. Those in SUD treatment selected more energy (M = 2655.10 kcal, SEM = 159.97) from food images than those in the control group (M = 2221.52 kcal, SEM = 112.29), t(188) = -2.25, p = 0.026. In a multiple regression moderation analysis, SUD treatment status (β = 419.58, p = 0.029) and RR (β = 39.23, p = 0.016) were significant predictors of energy from foods selected. The amount of energy selected from food images predicted by SUD treatment status was dependent on values of RR. Mean BMI was not significantly higher for the SUD group but there were more participants with BMI values over 29 and fewer with BMI between 25 and 29 in the SUD treatment group. While the cause remains unclear, the results show that persons in treatment for SUD and with higher RR do select more energy from food images in a meal scenario.

10

show

abstract

0195-6663 * 1095-8304 * 29688785

Publication date: Available online 14 March 2019

Source: Appetite

Author(s): P. Garlasco, S.A. Osimo, R.I. Rumiati, V. Parma

Decisions based on affectively relevant stimuli, such as food items, hardly follow strictly rational rules. Being hungry, the food's caloric density, and the subjective valence attributed to various foods are known factors that modulate food choices. Yet, how these factors relatively and altogether contribute to the food choice process is still unknown. In this study, we showed 16 healthy young adults low- and high-calorie food when hungry or fed, and we asked them to evaluate the valence of each visually-presented food. To compute the relative influence of hunger, caloric density and valence on food choice, we applied a hierarchical drift diffusion model (HDDM). Results indicated that hunger, caloric density and valence affected how fast participants accumulated information in favor of the chosen item over the other. When fed, participants were faster in choosing low-calorie foods and foods with a higher valence. Conversely, when hungry, participants were faster in choosing high-calorie foods, including food items with lower subjective valence. All in all, these findings confirm the complex nature of food choices and the usefulness of nuanced computational models to address the multifaceted nature of decision-making and value assessment processes affecting food selection.

11

show

abstract

0195-6663 * 1095-8304 * 29722262

Publication date: Available online 16 March 2019

Source: Appetite

Author(s): Rachel S. Plummer, Catherine A. Forestell

The goal of this study was to investigate how exposure to commercials featuring thin or plus-size models affects women's implicit cognitive responses to food. One hundred sixteen college-age women watched a neutral documentary that contained a commercial depicting either a thin woman (n = 39), a plus-size woman (n = 38), or content with no human actors (n = 39). After the documentary, women completed the Flanker task to measure their implicit attention to foods, the Affect Misattribution Procedure (AMP) to measure their implicit evaluation of food, and a measure of state body dissatisfaction. Results revealed those who viewed the commercial of the plus-size model experienced more response conflict in the Flanker task on trials in which the healthy food targets were flanked by unhealthy distractor foods, whereas those who viewed the thin model or the neutral commercial did not. The groups did not differ in their implicit liking of the foods in the AMP or their state body dissatisfaction. These results suggest that although briefly viewing appearance-related media may not shift women's state body image or their evaluation of food, they are more easily distracted by unhealthy foods and as a result, may be more motivated to consume unhealthy foods.

12

show

abstract

0195-6663 * 1095-8304 * 29761674

Publication date: Available online 21 March 2019

Source: Appetite

Author(s): Feiyang Wang, Frédéric Basso

Why do people befriend animals, yet don't feel conflicted about eating some of them' Previous research on the "meat paradox" suggests that the dehumanization of meat animals plays a crucial role in attenuating the negative affective states that consumers may experience when consuming meat. However, relatively little is known about how the converse process, namely anthropomorphism, influences meat consumption. The current research provides evidence that anthropomorphizing meat animals through the friendship metaphor, "animals are friends", can alter (omnivorous) consumers' attitudes and behavioral intentions toward meat eating, and induce feelings of guilt. More specifically, our experimental findings reveal that anthropomorphism has a negative effect on consumers' attitudes toward the food served in a restaurant and their intentions to patronize it when (pork) meat is on offer. This effect holds whether consumers are invited to consider themselves (Study 1a) or staff members (Study 1b) as taking part in a friendly human-animal interaction. We also demonstrate a similar effect of anthropomorphism on attitudes toward a (pork) meat product and their intentions to buy it, when consumers consider animal-animal friendship or human-animal friendship (Study 2). Last, we show that the negative effect of anthropomorphism on consumers' attitudes and behavioral intentions toward (pork) meat consumption is mediated by increased feelings of anticipatory guilt (Studies 3a and 3c). Nevertheless, no such effect was found with another kind of meat (beef), which indicates that anthropomorphizing meat animals through the friendship metaphor cannot be successfully applied to all commonly eaten species (Study 3b). Implications of these results for meat consumption are discussed.

13

show

abstract

0195-6663 * 1095-8304 * 29761675

Publication date: Available online 20 March 2019

Source: Appetite

Author(s): Hamish Love, Navjot Bhullar, Nicola S. Schutte

Objective

The current research created and validated three new measures of psychological mechanisms associated with dietary behavior: (i) a Dietary Goal-Desire Incongruence scale assessed the degree of conflict between ideal dietary behavior and incongruent tempting desires; (ii) a Motivation for Dietary Self-control scale measured the extent and type of motivation, according to Self-Determination Theory, which may be experienced when trying to control dietary behavior; and a Satisfaction with Dietary Behavior scale measured successful dietary goal-behavior alignment.

Method

A representative sample of Australian adults (N = 448, Mage = 45.7 years, SD = 16.98, 50.2% women) rated items assessing the three target constructs and also completed established scales that measure related and unrelated constructs.

Results

Exploratory factor analyses indicated a 1-factor Dietary Goal-Desire Incongruence scale (6 items), 3-factor Motivation for Dietary Self-control scale (11 items), and a 1-factor Satisfaction with Dietary Behavior (8 items) scale. Confirmatory factor analyses also supported the model fit of each scale's factor solution. Internal consistency as assessed by Cronbach's alpha (α) was 0.94, 0.78, and 0.94 for the three scales, respectively. A follow-up mediation analysis revealed a stage model of psychological factors related to dietary behavior (as assessed by these three scales) that build on each other. Test-retest reliability was high for each scale (r = .71-.84) and showed sound predictive validity.

Conclusion

The Dietary Goal-Desire Incongruence scale, Motivation for Dietary Self-control scale, and Satisfaction with Dietary Behavior scale have good psychometric properties and are brief, easy to administer measures. The utility of the scales can be explored further with other populations and in intervention studies.

14

show

abstract

0195-6663 * 1095-8304 * 29869947

Publication date: Available online 24 March 2019

Source: Appetite

Author(s): M.J. Gouveia, M.C. Canavarro, H. Moreira

To explore whether the association between mindful parenting and children/adolescents' disordered eating behaviors (i.e., emotional eating and overeating) may be mediated by parenting stress and parental child-feeding practices.

The sample comprised 726 family dyads composed of a mother (79.8%) or a father (20.2%) and their child (7–18 years old), of which 362 children/adolescents had normal weight (BMI = 5–85th percentile) and 364 had overweight or obesity (BMI ≥ 85th percentile) according to the WHO Child Growth Standards. Parents completed self-report measures of mindful parenting, parenting stress, and child-feeding practices, and children/adolescents completed measures of emotional eating and overeating. The path model was estimated in AMOS.

Mindful parenting was negatively associated with children's emotional eating through lower levels of parenting stress followed by less frequent use of food as a reward and through less frequent use of food as a reward only. Mindful parenting was linked to children's overeating through lower levels of parenting stress. Moreover, mindful parenting was associated with less frequent use of food as a reward, pressuring to eat and monitoring through lower levels of parenting stress, among parents of girls, mostly from the early stage of adolescence. Additionally, higher levels of parenting stress were associated with using food as a reward and, consequently, with higher levels of emotional eating among girls, and with more restriction and, consequently, with more overeating among early-stage adolescents.

A comprehensive model suggesting that mindful parenting can help children/adolescents engage less in disordered eating behaviors through lower levels of parenting stress and the adoption of more adaptive child-feeding practices is proposed. Parental practices, particularly mindful parenting, may have an important role in promoting healthier eating behaviors among children/adolescents.

15

show

abstract

0195-6663 * 1095-8304 * 29908948

Publication date: Available online 27 March 2019

Source: Appetite

Author(s): V.J.V. Broers, S. Van den Broucke, C. Taverne, O. Luminet

Nudging is a popular behavior change technique but the conditions for its effectiveness have not been researched extensively. The current study aimed to test whether the effectiveness of nudging is limited to certain characteristics of the nudged product by focusing on a specific product (salsify soup) within a broader category (soups). Two parallel studies were conducted in two sandwich restaurants in a university setting at which a default-name nudge ("suggestion of the chef") and a tasting nudge were implemented aimed at increasing the choice for salsify soup using a non-randomized study design during 10 and 12 measurement days. The beta-regression model showed that the default-name nudge increased the proportion of customers that choose the salsify soup during intervention days compared to non-intervention days, p < .001, OR: 1.70. The tasting nudge also increased the proportion of customers that choose the salsify soup from baseline to intervention, p < .001, OR: 6.17 and from baseline to post-intervention, p < .01, OR: 1.87, and decreased from intervention to post-intervention, p < .001, OR: 0.30. Both nudges did not increase the choice for the overall category of soups. The results show that certain types of nudges are able to increase specific products of a category without increasing overall choice of a category in contrast to previous findings.

16

show

abstract

0195-6663 * 1095-8304 * 29908949

Publication date: Available online 27 March 2019

Source: Appetite

Author(s): Nailya Ordabayeva, Raji Srinivasan

In order to promote their products, food marketers use labels (e.g., crunchy) to make salient the sound created by the food when it is eaten. Will merely making the sound of the food salient (without changing its actual sound) affect consumption' The extant literature is silent on this question. Addressing this gap, we propose that the mere salience of the food's sound can impact consumption. In three studies, we find that the salience of the food's sound increases consumption because it enhances consumers' auditory experience of the sound of food and increases taste evaluations. However, the salience of the food's sound decreases consumption when experience of the food's sound is impaired or when consumption monitoring is high. The paper's findings advance research on auditory perceptions of food, food labeling, and food consumption, and offer guidance on how to enhance enjoyment and prevent overeating of sound-salient food.

17

show

abstract

0195-6663 * 1095-8304 * 29908950

Publication date: Available online 27 March 2019

Source: Appetite

Author(s): Ben De Groeve, Brent Bleys, Liselot Hudders

The legitimacy of meat-rich diets in Western societies is slowly in decline as the benefits of meat reduction for personal health, ecological welfare, and animal welfare are become increasingly clear. This is mirrored by a surge of campaigns, which rely heavily on social media platforms to legitimize meat reduction among their target audience: meat-eaters. Social Identity Theory suggests that the effectiveness of meat reduction advocacy will depend on the dietary identity of advocates and their rhetorical style. To examine this, we used a 2 × 2 between-participants factorial design in which we exposed meat-eaters (N = 186) to a meat reduction campaign image shared by an advocate on Facebook, where the advocate was portrayed as either a meat-eater (ingroup) or a vegetarian (outgroup), who used either inclusive language ("we can eat less meat") or personal language ("you can eat less meat") to promote meat reduction. Results reveal that the meat-eater (versus vegetarian) advocate was more likely perceived as inconsistent when promoting meat reduction. Higher perceptions of inconsistency were significantly associated with a lower perceived legitimacy of the message for both advocate types, especially when the advocate was a vegetarian. We also found that meat-eaters were more tolerant of a perceived inconsistency when advocates used inclusive rather than personal language. Perceptions of favouritism towards the advocate could explain the conditional effects of perceived inconsistency on message legitimacy. Lastly, we could observe that meat-eaters who perceived the message as more legitimate and identified less as meat-eaters were more willing to eat less meat. Practical implications of our findings are considered.

18

show

abstract

0195-6663 * 1095-8304 * 29908951

Publication date: Available online 27 March 2019

Source: Appetite

Author(s): Marie Plessz, Emmanuelle Kesse-Guyot, Marie Zins, Joane Matta, Sébastien Czernichow

Poor individuals have less healthy diets and seem to benefit less from nutrition information campaigns. One may wonder if they are less aware of their diets' shortcomings. The aim of this paper is to assess whether the association between perceived diet healthiness and adherence to nutritional guidelines is weaker among poor people. Data were collected from 40,000 participants from the Constances study, a large population-based observational cohort in France. Adherence to French nutritional guidelines was measured by a validated score based on a 22 item food frequency questionnaire and poverty was defined as facing material deprivation. These variables and their interaction were the variables of interest of a linear regression predicting perceived diet healthiness, with controls for confounders and 95% CI. Poor participants had lower nutrition scores and diet healthiness perceptions. Among respondents who had never faced material deprivation, for each increase in the guideline adherence score there was a +0.21 change (95% CI [0.18,0.23]) in perceived diet healthiness for men (women: +0.19 [0.17,0.22]). The coefficients were not smaller among poor respondents. Our results do not support the assumption that people facing poverty might overestimate their diet healthiness. This suggests that information campaigns are not enough: policies or interventions making healthy eating easier and more manageable are necessary.

19

show

abstract

0195-6663 * 1095-8304 * 29908952

Publication date: Available online 26 March 2019

Source: Appetite

Author(s): Sandrine Monnery-Patris, Natalie Rigal, Audrey Peteuil, Claire Chabanet, Sylvie Issanchou

Young children have an innate ability to self-regulate food intake, driven primarily by hunger and satiety cues, but this ability tends to decrease during early childhood. The study aimed to first examine the development and initial validation of a self-report questionnaire suitable for French samples that assess two dimensions of children's self-regulation of eating (eating in the absence of hunger, poor eating compensation abilities) and potential related parental feeding practices. The second aim was to assess the links between children's self-regulation of eating and parental feeding practices as well as the links between children's self-regulation and children's body mass index. An initial 28-item questionnaire was developed. It included items related to the child's eating in the absence of hunger and eating compensation, which were selected mainly from interviews conducted with 45 mothers, and items related to parental feeding practices selected from existing tools. This questionnaire was then completed by 793 parents. A 21-item questionnaire was validated using a confirmatory factor analysis that showed satisfying fit indices. The structural equation modeling indicated that the use of food as reward was positively associated with eating in the absence of hunger, whereas parental awareness of children's cues was negatively associated with both children's eating in the absence of hunger and poor eating compensation ability. Interestingly, positive associations between eating in the absence of hunger and child's BMI, and between poor eating compensation ability and child's BMI were reported. The current study offered an initial validation of a new questionnaire that combines parental feeding practices and constructs involved in children's self-regulation of eating. Further studies are needed to disentangle these links and their directionality as well as the associations with children's body mass index.

20

show

abstract

0195-6663 * 1095-8304 * 29942706

Publication date: Available online 30 March 2019

Source: Appetite

Author(s): Elisa Rodriguez-Ortega, Manuel Alcaraz-Iborra, Leticia de la Fuente, Inmaculada Cubero

Binge eating disorder (BED) is characterized, in part, by recurrent episodes of eating large quantities of food in a short period of time. Repetitive binge episodes are a common pattern of consumption during the early stages of substance abuse, and it has been proposed that binge patterns of consumption might favor the transition to BED and "food addiction". Therefore, it is of paramount importance to provide new behavioral strategies that protect vulnerable binge-prone individuals from transitioning to BED and food addiction. Recently, we showed protective and therapeutic benefits of environmental enrichment (EE) on binge-like intake of ethanol in C57BL/6J mice, in agreement with previous evidence showing EE modulation of drug intake, drug relapse and drug reward. In the present study, adolescent mice reared under EE conditions were evaluated for binge-like consumption of sucrose during adulthood in a long-term drinking in the dark (DID) procedure that effectively models binge consumption in humans. Additionally, we tested binge-like intake in adults reared under standard conditions (SE) with long-term exposure to sucrose DID and the effects on sucrose DID of switching from SE to EE conditions. We report here, for the first time, that early EE exposure protects mice from binge-like excessive sucrose intake during adulthood. Ongoing binge-like high sucrose intake in SE-reared mice was also significantly reduced when switched to EE conditions. The present observations suggest that EE exposure might be a promising tool for preventing repetitive binge-like sucrose consumption from transitioning to BED and food addiction.

21

show

abstract

0195-6663 * 1095-8304 * 29975940

Publication date: Available online 2 April 2019

Source: Appetite

Author(s): Asya Barutcu, Gemma L. Witcomb, Lewis J. James

In many situations, meals are planned (i.e. what and how much) before they are eaten, but how exercise influences this planning is unknown. Therefore, this study investigated whether anticipation of an exercise session alters food intake planned for post-exercise. Forty (16 male) regular exercisers (mean ± SD; age 23.3 ± 5.6 y, BMI 22.7 ± 3.3 kg/m2, body fat 25.6 ± 7.6%) completed the study. Subjects arrived ≥3 h post-prandial and were given two hypothetical scenarios for the following day: 1) morning rest (REST), or 2) morning rest with the addition of 1 h of hard aerobic exercise at 10:00–11:00 (EXERCISE). For each scenario subjects had to plan their lunch, to consume at 12:00, by serving themselves cheesy tomato pasta and chocolate buttons. Scenarios were counterbalanced and separated by 5 min and foods were not consumed. EXERCISE increased total energy served by 24% (EXERCISE 3308 ± 1217 kJ; REST 2663 ± 924 kJ; P < 0.001), with increases in energy served from both pasta (+25%; P < 0.001) and chocolate buttons (+20%; P = 0.024). These results suggest aerobic exercise increases planned post-exercise energy intake, if a meal is planned in advance of exercise. Future research should examine the impact of exercise on meal planning at other meals, as well as how this behaviour impacts weight loss with exercise training.

22

show

abstract

0195-6663 * 1095-8304 * 29975941

Publication date: Available online 1 April 2019

Source: Appetite

Author(s): Afroditi Papantoni, Shauna P. Reinblatt, Robert L. Findling, Timothy H. Moran, Peter J. Mogayzel, Susan Carnell

Background

Appetitive characteristics are an important factor in the nutritional status of children with cystic fibrosis (CF). We administered a brief parent-report eating behavior questionnaire, validated in healthy children, to determine the relationship between appetitive characteristics and body weight in children with CF.

Methods

Parents of children attending the Johns Hopkins Pediatric CF Clinic completed the Child Eating Behavior Questionnaire (CEBQ) at a routine clinic visit. Responses were correlated with anthropometric and other clinical data.

Results

Parents of 64 children with CF aged 7.74 ± 3.17 years (mean ± SD) completed the CEBQ. The CEBQ subscales demonstrated good internal consistency (Cronbach's α = 0.76–0.94). Higher scores on food avoidance subscales (Slowness in Eating) were associated with lower body mass index (BMI) z-scores, and higher scores on food approach subscales (Food Responsiveness, Enjoyment of Food, Emotional Overeating) with higher BMI z-scores. Children with feeding aids (i.e. gastric tube or appetite-stimulating medications) demonstrated greater food avoidance (Slowness in Eating, p < 0.001) and lesser food approach (Enjoyment of Food subscale, p = 0.009) when compared to those without feeding aids. Children with pancreatic insufficiency also demonstrated greater food avoidance (Slowness in Eating, p = 0.011).

Conclusions

The CEBQ can be used in a clinical setting to identify children with CF with appetitive characteristics associated with difficulty gaining weight. These children could potentially benefit from earlier interventions to aid in weight gain. Characterization of appetite using the CEBQ could aid investigation of the biological etiology of low appetite, and optimization of clinical and parental approaches to achieving a healthy nutritional status.

23

show

abstract

0195-6663 * 1095-8304 * 29975942

Publication date: Available online 1 April 2019

Source: Appetite

Author(s): Qianling Zhou, Di Wang, Cliona Ni Mhurchu, Cathal Gurrin, Jiang Zhou, Yu Cheng, Haijun Wang

The use of lifelogging device in dietary assessments can reduce misreporting and underreporting, which are common in the previous studies conventional methods. We performed the first study in Chinese children (primary school Grade 4) that applied the wearable cameras in assisting dietary recall. Children (n = 52) wore the wearable cameras (Narrative Clip 2) for seven consecutive days, during which they completed a 3-day 24-h dietary recall at home. Then children modified their dietary recalls at school by reviewing the photos taken by the wearable camera at school, with the assistance of the investigator, and generated the camera-assisted 24-h dietary recalls. Compared with camera-assisted dietary recalls, 8% (n = 160) and 1% (n = 11) of food items were underreported (i.e. not reported at all) and misreported (i.e. reported in an incorrect amount) by dietary recalls without camera-assistance, respectively. Dietary recalls without camera assistance underestimated daily energy intake by 149 ± 182 kcal/d (8%) in comparison to the camera-assisted dietary recalls. Foods consumed on the snacking occasions (40%) were more likely to be underreported than those consumed at main meals (P < 0.001). Beverages (37%), fruits (30%), snacks and desserts (16%) were foods most likely to be inaccurately reported. Children were satisfied with the wearable cameras, with a median score 5.0 (IQR: 5.0–5.0) for most features. Wearable cameras hold promise for improving accuracy of dietary intake assessment in children, providing rich objective information on dietary behaviours, and received high level of satisfaction and compliance of the users. Our results suggest that the accuracy of dietary recall among Chinse school-aged children could be improved by wearable camera, especially avoiding underreporting in the snacking occasions.

24

show

abstract

0195-6663 * 1095-8304 * 30012845

Publication date: Available online 6 April 2019

Source: Appetite

Author(s): Karen M. Jennings, Katie A. Loth, Allan D. Tate, Michael H. Miner, Jerica M. Berge

Food parenting practices and parenting styles are associated with child weight status, dietary intake, and eating behaviors. Although parents maintain a parenting style while also engaging in food parenting practices day-to-day, most studies have examined the separate impact of these two constructs on child outcomes. An examination of both practices and styles will facilitate the identification of how they mutually co-exist and influence child weight and weight-related outcomes. The current study examined the clustering of food parenting practices and parenting styles and evaluated the relationship between these parenting characteristics and child weight status, diet quality and eating behaviors. Children aged 5–7 and their parents (N = 150) from six racial/ethnic groups were recruited through primary care clinics. Latent class analysis classified subgroups based on parenting practices and styles. Regression analyses examined relationships between subgroups and child outcomes. The best-fitting model was two subgroups. Parents in subgroup 1 (n = 37) were more likely to restrict foods, pressure children to eat and less likely to engage in food modeling compared to subgroup 2 (n = 112). Parents in subgroup 1 were more likely to report authoritarian and permissive parenting styles and less likely to report an authoritative parenting style, compared to subgroup 2. Parents in subgroup 1 were more likely to report children who ate to obtain pleasure and who lacked internal cues for hunger than those in subgroup 2. There were no association between subgroups and child weight status, diet quality and other eating behaviors. Future research and interventions should take into consideration how parenting styles and practices mutually influence child weight and weight-related outcomes.

25

show

abstract

0195-6663 * 1095-8304 * 30012846

Publication date: Available online 6 April 2019

Source: Appetite

Author(s): Karine Lacroix, Robert Gifford

Consumption of animal products is an important greenhouse gas emitting behavior. However, perceived hindrances to incorporating more plant-based diets present challenges for the successful design of behavior-change interventions. Latent profile analysis of survey responses revealed three distinct groups. Meat-reducers perceive the fewest inhibitors and are the most willing to incorporate more meat-free days in their diets. Moderate-hindrance meat eaters perceive many more inhibitors, and are hindered by a lack of social support, attachment to meat, not wanting to change their routine, and less awareness of the health benefits of eating less meat. They are willing to incorporate new healthy foods in their diet and are somewhat willing to avoid meat on some days. Strong-hindrance meat eaters report weak self-efficacy and the most inhibitors but are somewhat willing to incorporate healthier foods in their diets. Implications for tailored meat-reduction interventions are discussed. For example, when targeting meat-attached individuals, it might be beneficial to focus on replacing red meats with less carbon-intensive protein sources.

26

show

abstract

0195-6663 * 1095-8304 * 30012847

Publication date: Available online 6 April 2019

Source: Appetite

Author(s): Bettina A. Lorenz-Walther, Nina Langen, Christine Göbel, Tobias Engelmann, Katrin Bienge, Melanie Speck, Petra Teitscheid

To contribute to a better understanding of consumer food leftovers and to facilitate their reduction in out-of-home settings, our study analyzes the effects of two common intervention strategies for reducing leftovers in a holistic behavioral model. Based on a quasi-experimental baseline-intervention design, we analyzed how the display of information posters and the reduction of portion sizes take an effect on personal, social and environmental determinants in a structural equation model. Applying data from online surveys and observations among 880 guests (503 baseline, 377 intervention) during two weeks in a university canteen, the suggested model allows to assign effects from the two interventions on plate leftovers to specific changes in behavioral determinants. Portion size reductions for target dishes are found to relate to lower levels of plate waste based on conscious perception, represented in smaller portion size ratings. Effects from seeing information posters are found to base on changed personal attitudes, subjective norms and perceived behavioral control. However, depending on how an individual reacts to the information (by only making an effort to finish all food or by making an effort and additionally choosing a different dish in the canteen) there are opposite effects on these determinants and consequently also on plate leftovers. Overall, the differentiated results on intervention effects strongly support the benefits of more holistic and in-depth analyses of interventions to reduce plate leftovers and therefore to contribute to more sustainable food consumption in out-of-home settings.

27

show

abstract

0195-6663 * 1095-8304 * 30012848

Publication date: Available online 4 April 2019

Source: Appetite

Author(s): Amy L. Beck, Estibaliz M. Iturralde, Julissa Haya-Fisher, Sarah Kim, Victoria Keeton, Alicia Fernandez

Objective

The objective of this study was to explore barriers and facilitators to healthy eating among low-income Latino adolescents using an intervention development framework.

Methods

Semi-structured interviews (n = 30) were conducted with Latino youth ages 13–17 who had overweight or obesity at a safety-net clinic in San Francisco, CA. Adolescent beliefs and attitudes regarding healthy eating and individual, family, and community level barriers and facilitators were elicited. Interviews were analyzed using an inductive approach and the Capability-Opportunity-Motivation (COM-B) model.

Results

Participants had capability gaps; while they demonstrated basic nutrition knowledge, they also held significant misconceptions about healthy eating, equating "organic" with healthy and failing to recognize sugar in a number of beverages and foods. Families were a source of support through role modeling and purchasing fresh produce, yet in many cases also undermined adolescents' healthy eating goals through purchases of high calorie low nutrient food, an opportunity facilitator and challenge. By contrast, peers were mostly a negative influence due to frequent consumption of high calorie low nutrient food. The school environment posed opportunity challenges as participants found school lunch unpalatable and had ready access to unhealthy options nearby. Participants were motivated to improve their eating habits but often not resilient in the face of obstacles.

Conclusions

Interventions to promote healthy eating among low-income Latino adolescents should address common nutritional misconceptions, target families as well as teens, consider peer influences, and advocate for policy approaches that improve the school food environment.

28

show

abstract

0195-6663 * 1095-8304 * 30040257

Publication date: Available online 9 April 2019

Source: Appetite

Author(s): Kiarri N. Kershaw, Elizabeth Klikuszowian, Lauren Schrader, Juned Siddique, Linda Van Horn, Veronica Y. Womack, Shannon N. Zenk

Large and persistent obesity disparities exist in the US by socioeconomic status (SES) and race/ethnicity, and weight loss interventions have traditionally been less effective in these populations. Thus, a better understanding is needed of the behavioral, economic, and geographic factors that influence obesity risk factors such as eating behaviors. We used a discrete choice experiment to evaluate the impact of different meal attributes on meal choice and to test whether the relative importance of these attributes varied by SES and race/ethnicity. Study participants (n = 228) were given a series of 10 choice tasks and asked to choose among 4 meals, each rated based on the following attributes: taste; healthfulness; preparation time; travel time to food outlet for meal/ingredients; and price. SES was measured using education and self-reported difficulty paying for basics. Race/ethnicity was categorized as Hispanic/Latina, non-Hispanic black, non-Hispanic white, and non-Hispanic other. Data were analyzed using mixed logit regression models with interaction terms to determine whether meal attributes influenced meal choices differentially by SES and race/ethnicity. Healthfulness and taste were the most important attributes for all participants. Price was a more important attribute among those in the lowest SES group compared with those in the higher SES groups. Travel was the least important attribute for low SES participants, and it was not significantly related to meal choice in these groups. Discrete choice experiments as illustrated here may help pinpoint the most salient targets for interventions to improve eating behaviors and reduce obesity disparities. Specifically, our findings suggest interventions should incorporate strategies to target the pricing of healthy and unhealthy food options.

29

show

abstract

0195-6663 * 1095-8304 * 30040258

Publication date: Available online 7 April 2019

Source: Appetite

Author(s): Rana H. Mosli, Jomana Abduljalil Bakhsh, Nora Ahmed Madani, Aroub Fawzi Sindi, Afrah Faisal Barasheed, Hebah A. Kutbi, Heidi K. Al-Wassia

Studies that examine social influences on child eating/weight status, including parental feeding, are particularly lacking among Arab populations. Due to variations in societal norms and perceptions of what embodies a healthy weight status, feeding practices may vary among cultures; Unique patterns of feeding behaviors may exist among parents of Saudi descent. This study aimed to collect and analyze qualitative data in order to detect themes and characterize feeding behaviors among mothers of preschoolers in Saudi Arabia. This study included 21 Saudi mothers of preschool children (mean age 3.97 years) who were following up at a pediatric outpatient clinic for a non-serious acute illness. One-on-one semi structured interviews were audio recorded and evaluated to detect emerging themes. A coding scheme was developed to code maternal perceptions, attitudes, and practices around feeding; A total of 24 codes with established inter-rater reliability were incorporated into the study. Examples of the codes generated: "Maternal Perceptions of Child's Fullness Cues: Child Declaration" and "Maternal Feeding Stress: Maternal Distress/Resentment". Descriptive statistics were conducted to assess sample characteristics, and frequency of each code was calculated. Results showed that the majority of mothers reported using rewards, electronics, and attractive plate presentations to get their children to eat, as well as base their cooking decisions on their child's preferences. None reported the use of threats and punishments in feeding, and they seemed to view feeding as highly stressful. Findings suggest that Saudi mothers may be more prone to follow indulgent feeding practices, which have been previously associated with child obesity This study is a key step in identifying important feeding practices in Saudi Arabia. Results can aid in the development of culturally-sensitive research instruments and effective interventions.

30

show

abstract

0195-6663 * 1095-8304 * 30068944

Publication date: Available online 12 April 2019

Source: Appetite

Author(s): Janet E. Schebendach, Blair Uniacke, B. Timothy Walsh, Laurel E.S. Mayer, Evelyn Attia, Joanna Steinglass

Fat restriction is a characteristic eating behavior among individuals with anorexia nervosa (AN), and laboratory meal studies demonstrate restricted fat intake among low-weight patients. The Geiselman Food Preference Questionnaire-I© (FPQ) is a validated self-report measure that yields a fat preference score (FPS). Prior research reported that patients with AN had a significantly lower FPS than did healthy control (HC) participants. The goal of the current study was to compare self-reported fat preference (FPS) to fat intake (multi-item meal (MIM) study) in low-weight ANs and HCs. Specific aims were 1) to determine if the FPS differed between ANs and HCs; 2) to determine if fat and energy intakes differed between ANs and HCs; and 3) to determine if the FPS was associated with fat and energy intakes in ANs and HCs. Forty-four female AN inpatients and 48 female HCs completed the FPQ and participated in a MIM study. Compared to HCs, ANs consumed less energy (469.1 ± 397.7 vs. 856.4 ± 346.8 kcal, p < 0.001), less fat (16.4 ± 20.4 vs. 36.7 ± 18.9 g, p < 0.001), and a smaller percentage of calories from fat (22.9 ± 13.8 vs. 36.6 ± 8.0%, p < 0.001) at the MIM. Compared to HCs, ANs also had a lower FPS (79.7 ± 27.4 vs. 102.3 ± 18.9, p < 0.001). The FPS was significantly and positively correlated with caloric intake (r = 0.481, p < 0.01), total fat (r = 0.453, p < 0.01), and the percentage of calories from fat (r = 0.37, p < 0.05) in ANs as well as in HCs (kcal: r = 0.583, p < 0.001; fat: r = 0.621, p < 0.001; % fat kcal: r = 0.601, p < 0.001). The FPS is related to objective measures of energy and fat intake in patients with AN as well as in healthy individuals.

31

show

abstract

0195-6663 * 1095-8304 * 30068945

Publication date: Available online 11 April 2019

Source: Appetite

Author(s): Johanna Palcu, Simona Haasova, Arnd Florack

In print advertising, the use of static pictures depicting models eating food is common practice. However, less is known about how the depiction of models in different phases of consumption (holding food, moving food to mouth, taking a bite, chewing on food) affects consumers. Theories have proposed that not only do individuals mimic actions, but they also adopt the goals and the motivational patterns underlying these actions by observing others. Building on this view, we hypothesized that consumers' desire to eat a food product and their actual consumption of a food product would be greater when the model in the picture was close to engaging in consumption and that desire and actual consumption would be reduced when the model was shown in the process of finishing consumption. In two studies, we found that the participants experienced an increased desire to eat the depicted food (Study 1) and ate more of the advertised food (Study 2) when the model was shown to engage in eating food compared with when the model was shown during completion of a consumption episode. In addition, the results of Study 1 suggest that even subtle differences such as holding food compared with putting food into the mouth might affect consumers' desire to eat. Overall, our results suggest that advertisements may affect consumers' motivation to engage in food intake differently depending on which consumption state they show with the depiction of a model close to engagement in food consumption being most likely to trigger a desire for consumption and an actual engagement in food intake.

32

show

abstract

0195-6663 * 1095-8304 * 30093856

Publication date: Available online 14 April 2019

Source: Appetite

Author(s): Peggy Policastro, Carly Harris, Gretchen Chapman

A field study conducted in a diner explored whether a sensory rich description of an indulgent dessert prompts consumers to be willing to pay just as much for a small serving as for a large serving. Diner customers (N = 809) who ordered an entrée received a free piece of chocolate cake if they filled out a questionnaire indicating the amount of cake they ate, their willingness to pay (WTP) for the cake, their fullness after eating, and other measures. A between-subjects 2 × 3 design varied the serving size of the cake (6 oz. vs. 12 oz.) and the description of the cake (no description control, nutrition description, or sensory description). Self-reported amount eaten showed a smaller portion size effect in the nutrition description condition than in the other two conditions. Of primary interest, relative to the other conditions, the sensory description caused customers to be willing to pay as much for the small piece as for the large piece and to feel almost as full after eating from the small piece as from the large piece. These results indicate that a sensory rich description makes customers' evaluations of an indulgent dessert less sensitive to serving size. As a result, sensory descriptions can be used to make customers just as content with a small dessert as they would be with a large dessert.

33

show

abstract

0195-6663 * 1095-8304 * 30093857

Publication date: Available online 13 April 2019

Source: Appetite

Author(s): Ronald Ranta, Nevena Nancheva

Based on interviews and surveys of Bulgarians living in the UK, the article explores the changing nature of Bulgarian foodways in the UK. Using banitsa, a 'traditional' Bulgarian breakfast dish, as the starting point for the research, the article examines the relationships Bulgarians in the UK have with their host and home communities as well as with their national identity and sense of belonging and the effect these have on their foodways and food consumption. The main claim the article makes is that the context of migration and of being a migrant engenders a deliberate attempt to foster and maintain an identity that is most often expressed in national terms, and most immediately performed in the everyday through food. Migrant belonging changes in such a way that the everyday becomes a means of identity construction and expression. Attitudes towards food - the making and serving of Bulgarian banitsa - illustrate this change.

34

show

abstract

0195-6663 * 1095-8304 * 30093858

Publication date: Available online 13 April 2019

Source: Appetite

Author(s): Kathleen E. Lacy, Alison C. Spence, Sarah A. McNaughton, David A. Crawford, Rebecca J. Wyse, Luke Wolfenden, Karen J. Campbell

Suboptimal vegetable and fruit consumption by young children is common. Identifying predictors of vegetable and fruit intakes is important for informing strategies to promote sufficient intakes of these foods from early life. The aim of the present study was to examine predictors of toddlers' vegetable and fruit intakes at age 18 months.

This study involved secondary analysis of data from 361 child-mother dyads participating in the Melbourne Infant Feeding, Activity and Nutrition Trial in 2008–2010 at child ages four, nine and 18 months. Children's vegetable and fruit intakes were assessed at age 18 months using multiple 24-h dietary recalls. Data on potential predictor measures were collected via parent-completed questionnaires when children were four or nine months of age. Bivariate and multivariable linear regression models were used to test associations between children's average daily vegetable or fruit intake and potential predictors controlling for treatment arm and clustering by parent group. Multivariable models also controlled for covariates and potential confounders.

Home availability of vegetables at age nine months was found to predict children's vegetable intake at age 18 months and remained significant (β = 20.19, 95% CI:7.23, 33.15, p = 0.003) in the multivariable model. Children's average daily fruit intake at age 18 months was predicted by maternal education at child age four months and the availability of fruits in their home at child age nine months. Maternal education remained significant (β = 30.83, 95% CI:12.17, 49.48, p = 0.002) in the multivariable model.

Strategies to promote adequate vegetable and fruit intakes among young children should address known barriers to the availability of vegetables and fruits in the home from early in life. Additionally, messages encouraging fruit consumption may need to be tailored to mothers with lower levels of education.
Green Open Access
Sherpa/Romeo info
Author can archive pre-print (ie pre-refereeing)
Author can archive post-print (ie final draft post-refereeing)
Author cannot archive publisher's version/PDF
Authors pre-print on any website, including arXiv and RePEC
Author's post-print on author's personal website immediately
Author's post-print on open access repository after an embargo period of between 12 months and 48 months
Permitted deposit due to Funding Body, Institutional and Governmental policy or mandate, may be required to comply with embargo periods of 12 months to 48 months
Author's post-print may be used to update arXiv and RepEC
Publisher's version/PDF cannot be used
Must link to publisher version with DOI
Author's post-print must be released with a Creative Commons Attribution Non-Commercial No Derivatives License
Publisher last reviewed on 03/06/2015
More Sherpa/Romeo information
APC Discount
For this journal
no
deals have been made concerning APC discount
Impact
Journal Citation Reports (2017)
Impact factor:
3.174
Q2
(Behavioral Sciences (13/51))
Q2
(Nutrition & Dietetics (31/81))
Scopus Journal Metrics (2017)
Cited by WUR staff: 1049 times. (2014-2016)